From elegant boutiques to alternative fashion stores & department stores, it has countless options that make it a top shopping destination!
Sophisticated shopping in aristocratic neighborhoods and suburbs but also bustling bazaars in the city center. Visitors and locals have at their disposal endless options from north to south in a city that defies all kinds of lifestyle.
On the occasion of the beginning of the summer discounts, we present you with the best shopping areas in Athens. Do not forget to take a break and drink your coffee in places with breathtaking views!
The top 'shopping neighborhoods' of Athens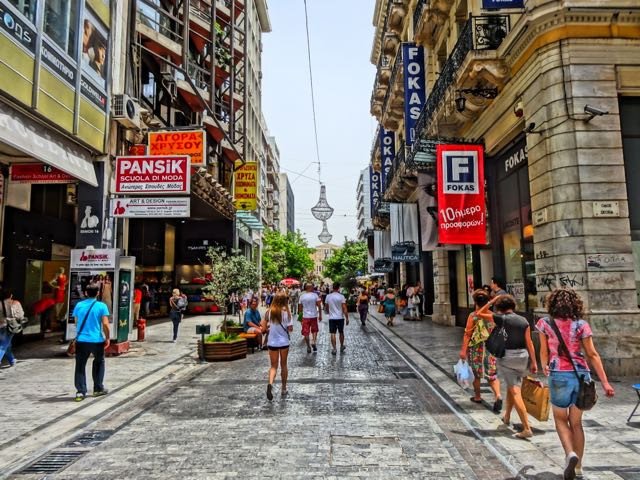 Ermou Street
The most commercial street of Athens, in the historic triangle of the old city of the capital, hosts commercial stores with famous brands that attract a lot of people for a simple walk on the sidewalk, for food and drinks, and of course shopping
Kolonaki
An aristocratic district of Athens took its name because of an old 2-meter-high fish pole found in the area. A favorite hot spot for brunch, coffee, food, or drink has a large variety of sticks from famous fashion houses and customized accessories.
Voukourestiou
A breath away from Syntagma, the main street of Kolonaki is suitable for luxury shopping as some of the internationally renowned brands such as Dolce & Gabbana, Louis Vuitton, Prada, etc. as well as branded jewelry stores.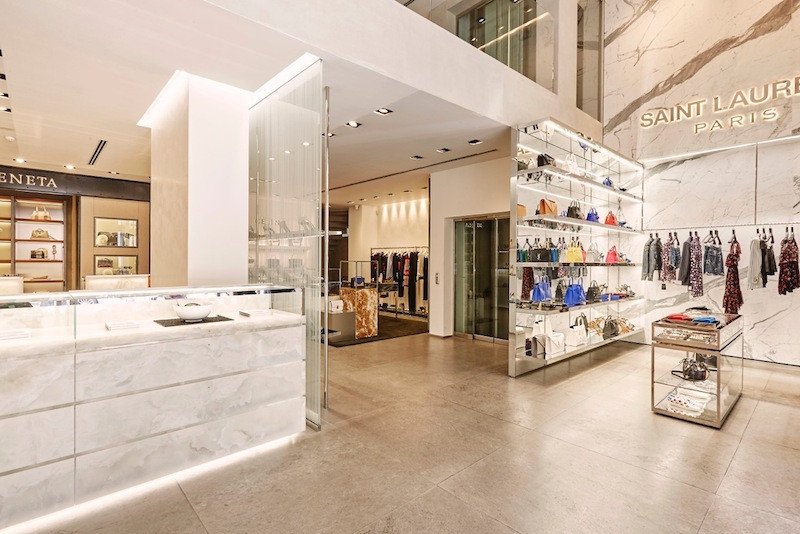 Glyfada
The jewel of the Southern suburbs, in addition to an excellent proposal for going out, with a variety of options in restaurants, trendy cafés, trendy bars, and some of the most popular hangouts. Here the consumer has to choose from a wide variety of luxury fashion stores with famous signatures from Greece and around the world.
Kifissia
Going up north to the chic suburb of the capital, visitors and locals have endless options at their disposal! Luxury stores in famous brands, branded brands, cuts, and chic boutiques but also more affordable in fashion options. The walk here combines fine suggestions in cafes, restaurants, and chic all-day bars.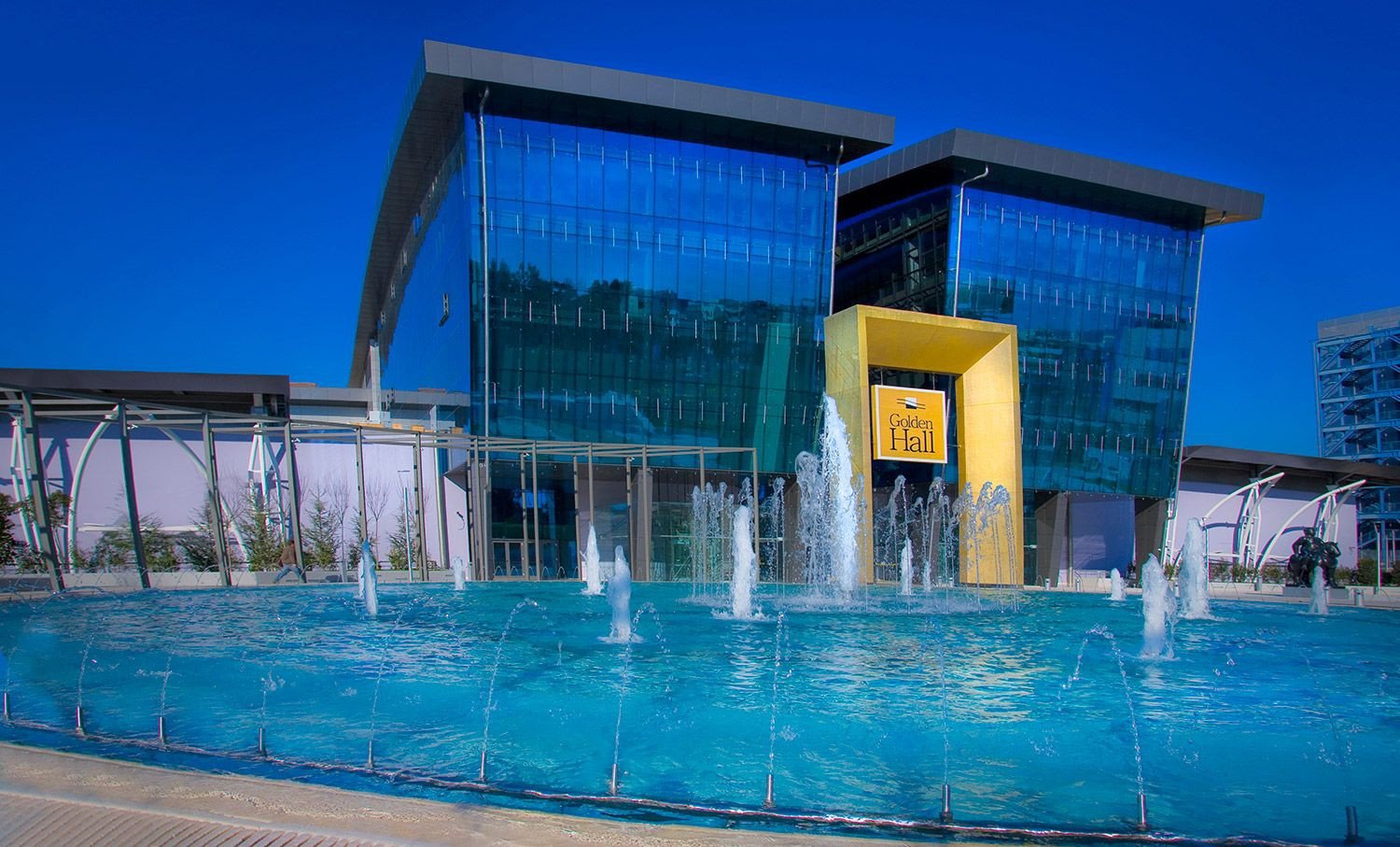 Shopping malls
Avenue
It gives the feeling of an 'open' market with all the advantages of the shopping center, thanks to the impressive architectural design with eco-friendly materials (wood, stone) and natural green space of 4,000 sq.m. With over 60 branded stores you can find women's, men's, and children's fashion, accessories, jewelry, bags, sports goods, and travel items, optics, cosmetics, household items and we dare to say so much more! Highlight: There are many options for coffee and snacks on-site, so you won't drop after you shop.
Address: 41-47 Kifissias Ave., Maroussi
Tel: +30 210 6100901
Website: Avenue
The Mall Athens
It is a unique place for shopping and entertainment of all ages and styles. In the heart of Attica, the Mall is a must destination as it gathers more than 200 options for shopping, entertainment, and food, inaugurating a new era in the shopping options of the Athenians. Brands, funky restaurants, modern movie theaters for the whole family, coffee for relaxation and lunch, the Mall combines countless pleasures.
Address: Andrea Papandreou 35, Maroussi
Tel: +30 210 6300000
Website: The Mall
Golden Hall
A world where everything you touch turns to gold! 113 shops, 14 cafes, and restaurants, all designed to turn every hour of shopping into a real pleasure. A department store that 'moves' on two levels, hosts brands that would be envied by any shopping center abroad, with many domestic celebrities have made it a hangout!
37 A Kifissias Ave., Maroussi
Tel: +30 210 6803450
Website: Golden Hall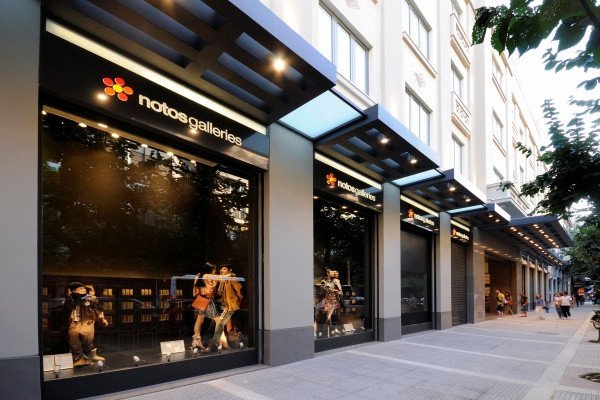 Notos Department Stores
Notos, where shopping is a ritual and a need for the whole family and each person individually. With over a century of operation, starting in 1901 by the Lambropoulos brothers, it was the first shop-in-a-shop in Greece and now they have conquered the Athenian and not only market. With the slogan 'I want more' Notos generously gives the consumers what they 'want' by offering products from the biggest and most renowned Greek and international brands. The department stores have a dynamic presence in Athens, Piraeus, Thessaloniki, Kalamata, and Halkidiki.
Address: Stadiou & Aiolou, Athens
Tel: +30 210 3245811
Website: Notos
Attica
Since 2005, it is the ultimate shopping destination until the final drop! Here all the latest trends and the biggest names of fashion give an appointment in the 4 Attica department stores in Athens and Thessaloniki to meet the needs of modern consumers in fashion brands for women, men, and children.
Address: 9 Panepistimiou, Syntagma
Tel: +30 211 1802600
Website: Attica
The Traditional Markets of Athens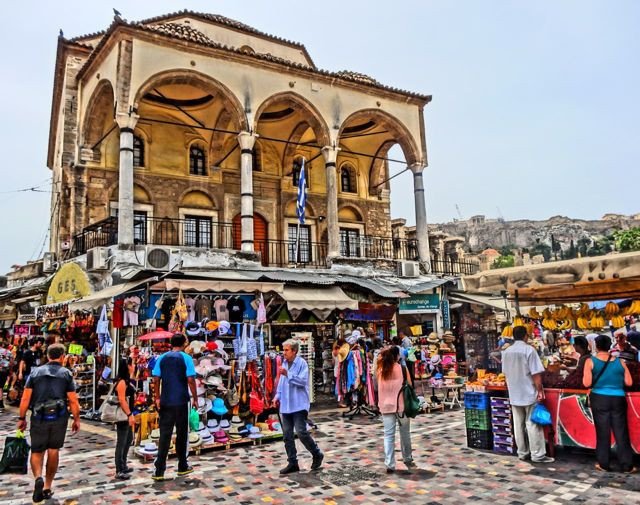 Central Market (Varvakeios)
With a history of at least 150 years, this lively open-air market was set up in honor of the national benefactor Ioannis Varvakis (1745-1825) and provides the Athenians with a variety of meat, seafood, nuts, fruits, and vegetables from every corner of Greece. With a vintage aesthetic, it comes off as extremely charming. The eateries in the Agora of the market have their unique gastronomic history, with wonderful dishes cooked at any time of the day and very affordable prices. Our favorite ones are 'Epirus' and 'The Stoa of the Immortals'.
Euripidou
The street with a thousand aromas and intense flavors is here. One may argue that it is the most fragrant street in the capital. Arranged in a row, the little shops with the flair of another decade, offer spices, cold cuts, and Greek cheeses. However, you can find a bunch of tasty things from places far far away. Most of the buildings in the neighborhood are small architectural diamonds of the 19th century, while the state declared in 2012 Euripidou as a 'place of traditional trade'.
Abyssinia Square
In the glorious corner of the city, Monastiraki, 'wedged' somewhere between Eros and Hephaestus, time in the paved square seems to have stopped. With a trademark of antique shops, they say that it got its name when the aid sent by the emperor of Abyssinia (Ethiopia) was distributed here to the Greek refugees of Asia Minor because they lived here from ancient Ethiopia. Under the Athenian sky, a manorial bazaar is set up every Sunday with all the forgotten objects of all kinds, while it is a favorite place for locals and tourists.
Monastiraki - Flea Market
With perhaps the best view of Athens, the imposing Acropolis, the narrow alleys of the colorful and noisy neighborhood are filled with sounds, aromas, and textures that give a charming note to the gray city. People from all over the world are lost in the graphic shops to get something from Greece. Here you can find antiques and thousands of other items, from old coins, books, clothes, special leather sandals, folk art items, and used vinyl records!