Manon Leroyer
Athens is home to many thrift stores, especially in the trendy and artistic neighborhoods of Psiri and Exarchia, where you can find vintage stores with nice items for your wardrobe. For those who love second hand clothes, here are the top 5 best thrift stores and flea markets in Athens!
1. Treasure House - Vintage & Upcycling Clothing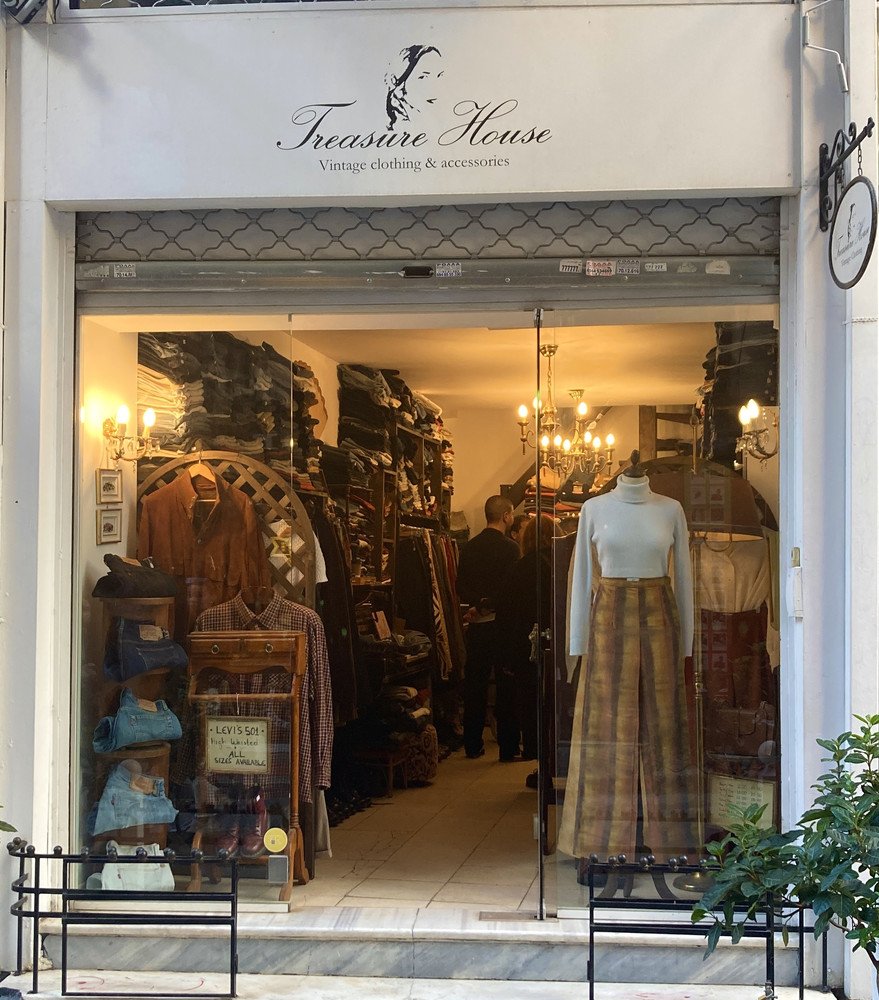 Located on Protogenous Street in the heart of the Psiri district, Treasure House offers carefully selected, high quality clothing. Known for its wide variety of quality vintage jeans, the store also sells dresses, jackets and shirts that will perfectly complement your wardrobe. Don't hesitate to ask the owner who will guide you to find the perfect fit for your jeans.
📌 Address: Protogenous 6, Psiri, Athens
2. Reset Thrift Store
For those nostalgic for 80's and 90's fashion, Reset Thrift Store is where you'll find what you need. From baggy jeans to graphic t-shirts to "baseball" sweatshirts, the only thing you can be sure of is that your options are endless to recreate your favorite streetwear style!
📌 Address: Stournari 15, Exarchia, Athens
3. NewSkin Vintage Clothing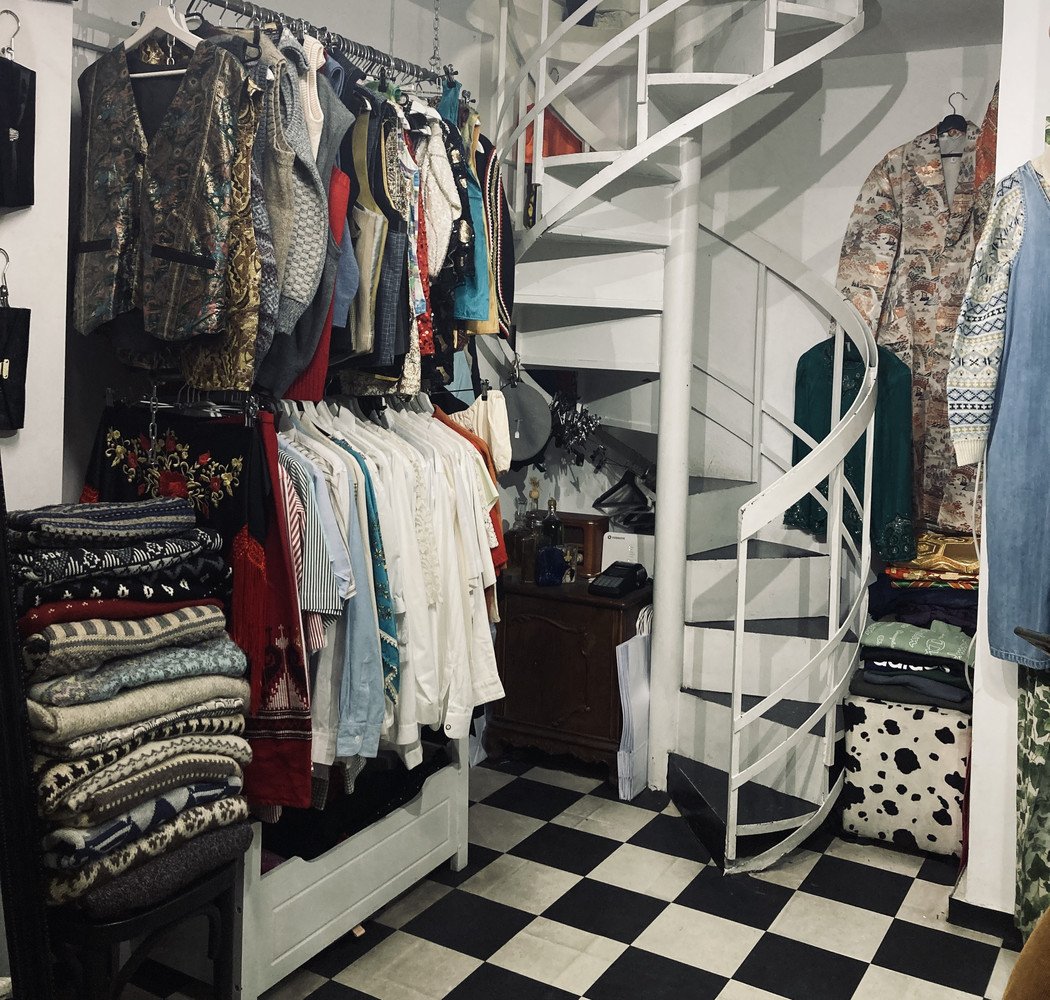 In this store with its checkered floor, the flamboyant fashion of the 70s and 80s dominates. You will find a carefully selected collection of rare pieces with unique and original patterns in very good condition that will please all styles, enough to brighten up your dressing room!
📌 Address: Pallados 24-26, Psiri, Athens
4. Piraeus Flea Market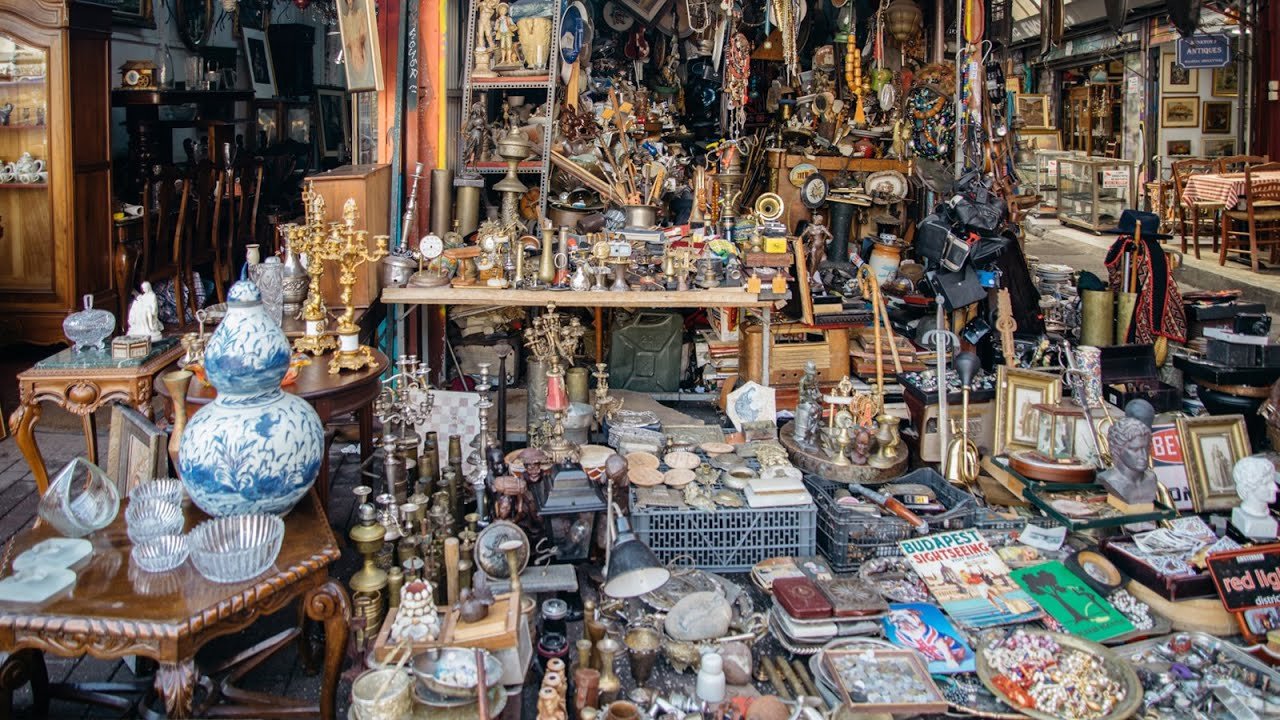 The Piraeus flea market, which takes place every Sunday morning from 7:00 am to 2:00 pm, is the best place to find second-hand items at bargain prices. Despite its unattractive layout, this tradition has become emblematic of the city of Piraeus and has an old-fashioned charm. Amidst the home goods, jewelry and numerous accessories, it is in the huge piles of clothes that you will unearth pieces sold at rock bottom prices.
📌 Address: Piraeus metro station, Athens
5. Hotsy Totsy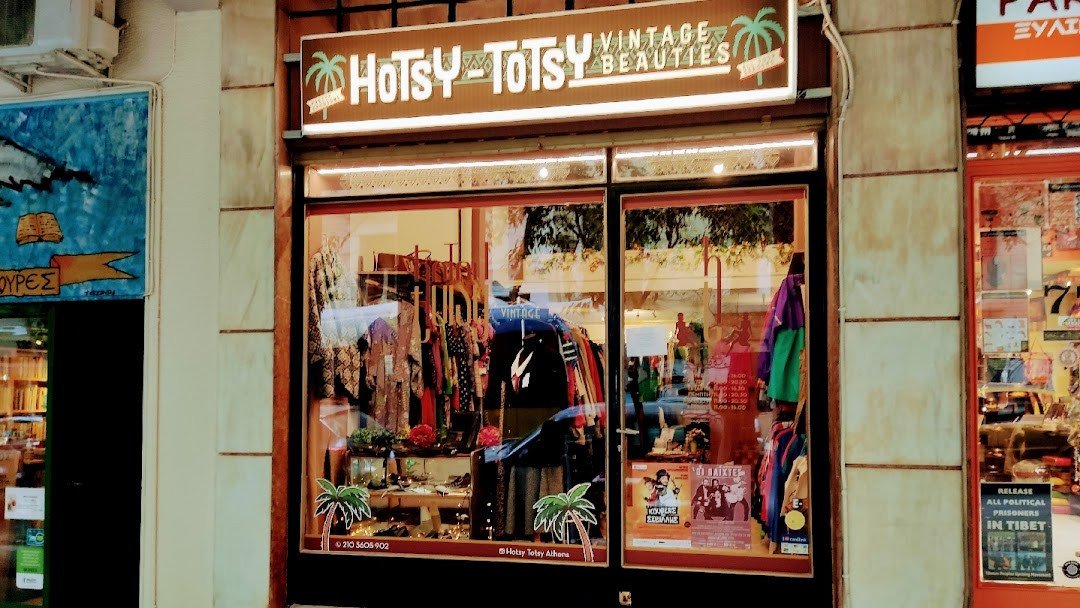 In this vintage store you will find a full collection of unique and colorful clothing as well as accessories and shoes for all genres. For those who can't make it to the store, it offers shipping of clothes via their instagram account @hotsytotsyvintageclothes.
📌 Address: Ippokratous 77-79, Exarchia, Athens
You can now hunt for quality pieces in the best second hand stores in Athens and remake your wardrobe with vintage clothing!