It is the local way of socializing, of going out to catch up, discuss about current events and relax. It is also a great way to enjoy the sun and the hot weather outside. Here, we will suggest the 10 top places to enjoy a true coffee-drinking experience in Athens.
Oraia Ellas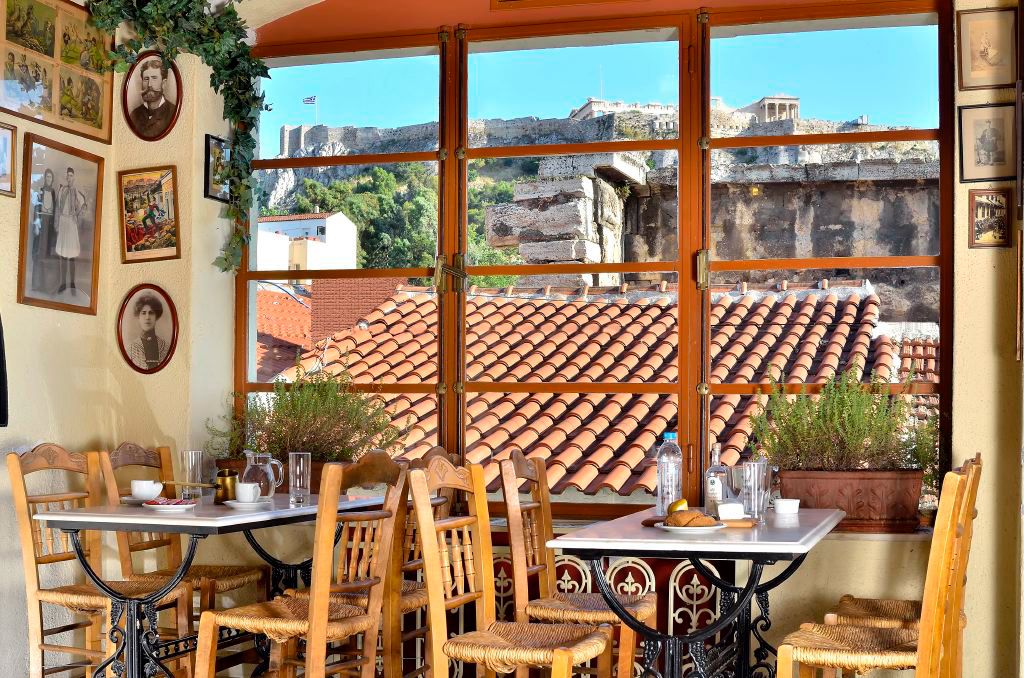 If you are a fan of tradition and history, this kafeneion is a must-visit in Athens. Located near Monastiraki square, it will offer you amazing Greek coffee with stunning views of the Acropolis and Plaka. The first building was built in 1839, one of the city's oldest. The decoration on the walls revives the city's long history and bears a feeling of local and traditional atmosphere.
SIX D.O.G.S.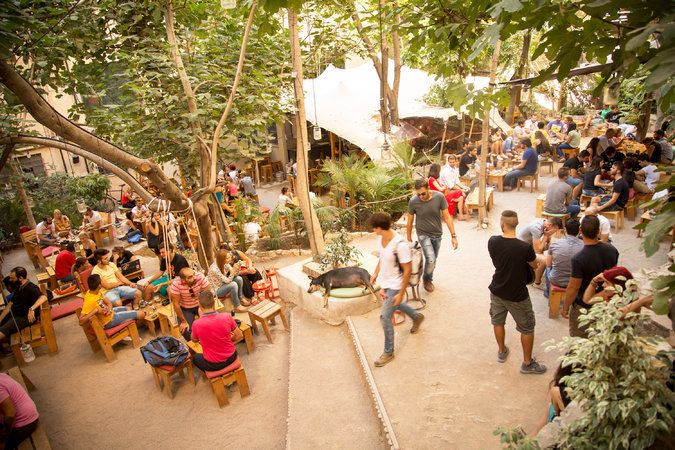 Located in the heart of the city center, SIX D.O.G.S. is full of life and youthful vibes. If you want a taste of the alternative side of Athens, you definitely have to visit for a relaxing coffee during day-time, or a drink in the night. You can enjoy yourselves in the beautiful garden or attend one of the many live music performances that take place.
The Clumsies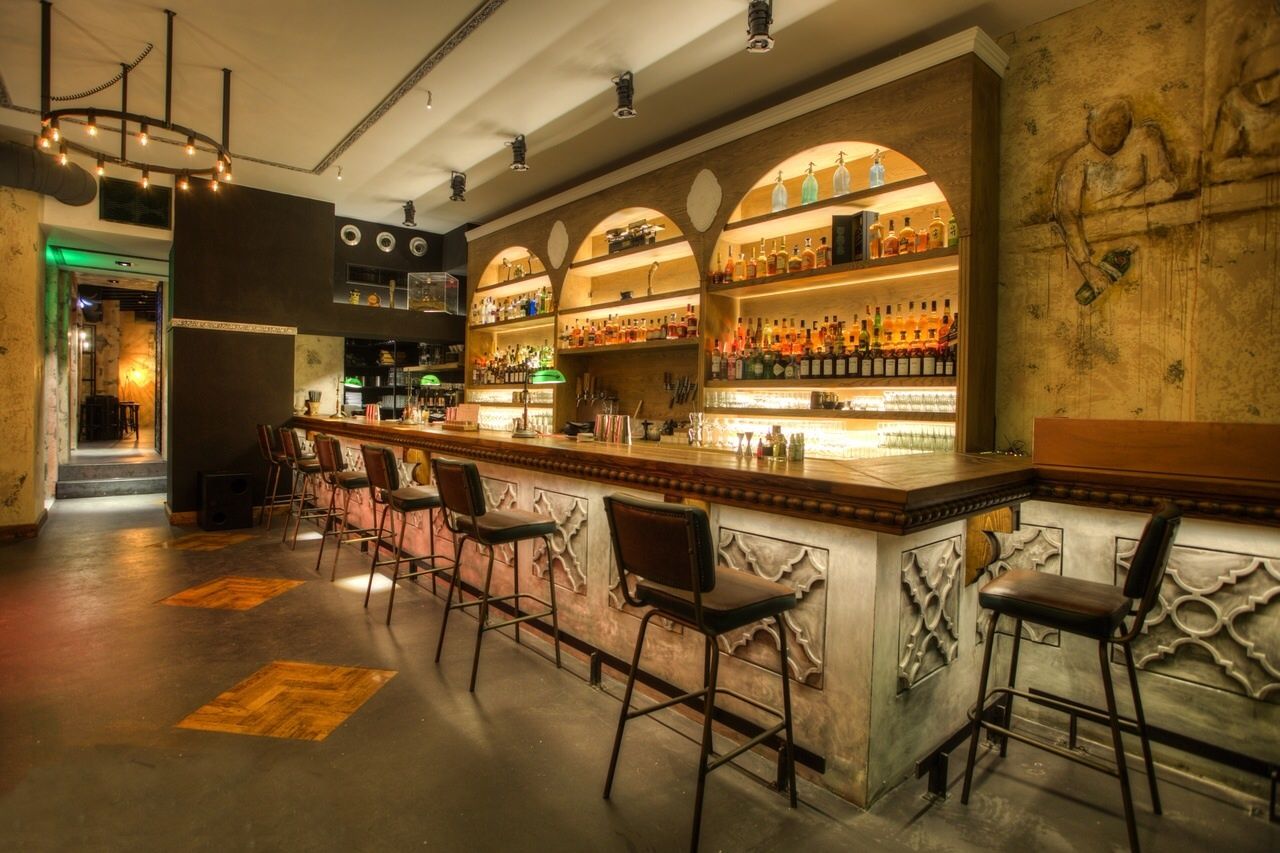 Although mostly famous for its homemade cocktails, you could also enjoy a nice coffee in this beautiful location in Praxitelous street. Voted within the 50 best bars of the world for 2016, the Clumsies can offer you artisan coffee and a unique sense of authenticity. It's currently one of the trendiest places in the city.
TAF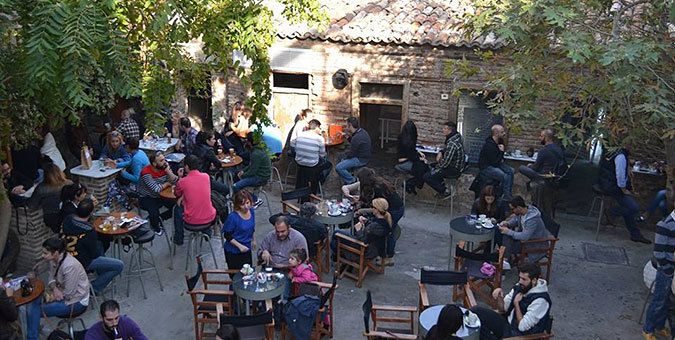 A contemporary arty place to enjoy your coffee! TAF is the artistic meeting point in Monastiraki area. On the top floor you will find various art exhibitions, whereas you can enjoy coffee or drinks and discuss about art at the beautiful garden underneath.
Selas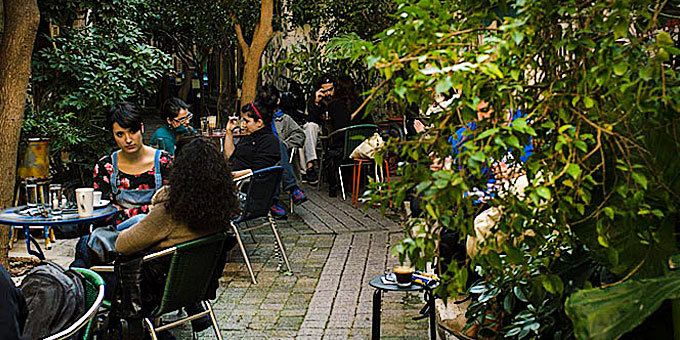 If you like hidden spots, you will love this one. Selas is a place hidden in the heart of Athens, in Exarcheia area. Full of vivid colors and young people, it is a great spot to enjoy your coffee a sunny day. The surrounding area is full of street art and the atmosphere relaxing, in one of the most authentic areas in Athens.
Couleur Locale
If you want one of the best views of the Acropolis in Athens, that's the place to go. Enjoy a nice cup of coffee or the freshly home-made lemonade, relax and admire the city from above.