Food is a ritual that satisfies a basic need. In addition to the food offered at the table, urban street food serves the immediate satiety of hunger at a very fast pace with suggestions for every palate. Athens is constantly spreading and updating this trend, with increasingly dynamic spots for "food in hand".
Below we present the best street food joints in Athens' center!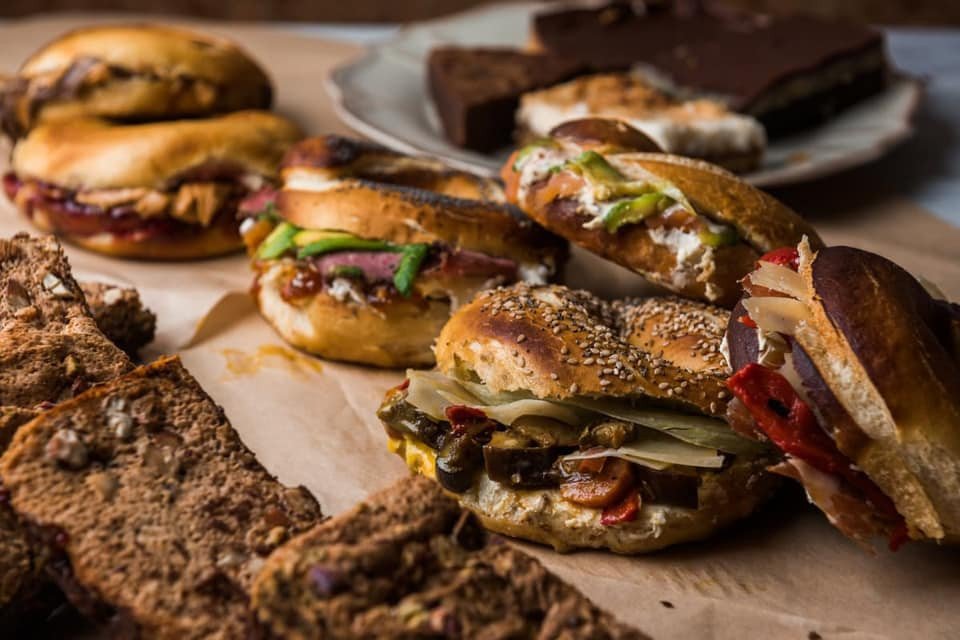 1. Amandine's Bagels
Having acquired the art of creating bagels in Paris, the French Amadin decided, a few years ago, to open her street food store in the center of Athens, together with her partner, Michalis. Since then, he prepares wonderful bagels, like the bagel of the month, (amazing composition the bagel with caramelized pork shank, cream cheese with chives, cranberry sauce, and caramelized pumpkin, or the bagel with roasted fresh tuna, strained goat yogurt with capers, grilled Florin pepper, chutney pear). Of course, you can add the ingredients of your choice. New York handmade sweets, fresh salads, soups, fresh juices, and coffee complete this elaborate menu.
Α: 13 Nikis
T: +30 210 323 9829
2. Feyrouz
Originally from Antioch, Lebanon, Cyprus, and Istanbul, the family behind Feyrouz prepares fresh, handmade, and tasteful delicacies. Lahmatzouni like the homonymous Feyrouz with white thin handmade dough with ground beef, salads, soups, and peinirli, seasonal greens, and plenty of sumaki are made daily in the authentic street food corner of Athens.
Α: 23 Karori & 1 Agathonos
T: +30 213 031 8060
W: Feyrouz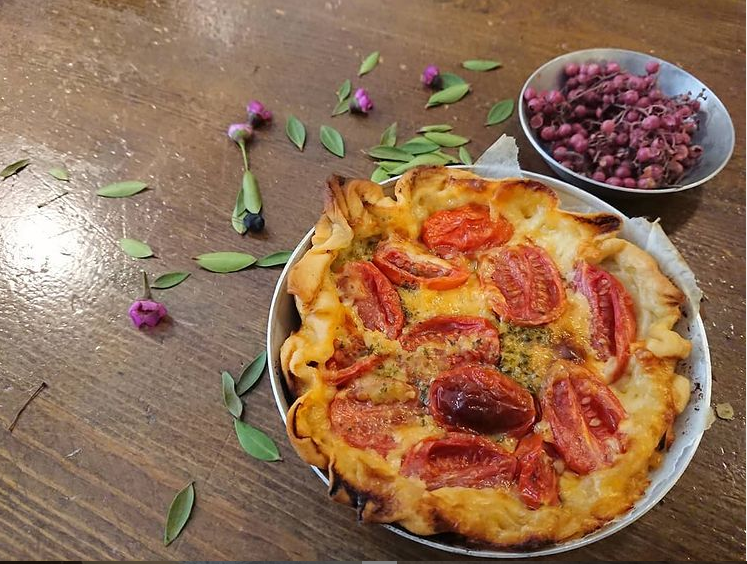 3. The Pie Shop Athens
Some of the best recipes from around the world come to life in the Pie Shop, through handmade individual pies, tarts, and quiches curated by French chef Dominique Perrot. Quiche Lorraine & Tarte au citron from France, Blueberry & Pumpkin pies from America, Chicken pie from New Zealand, Beef patties from Jamaica, Samosas from Tanzania, Coulibiac, a medieval recipe with fresh salmon fillet from Russia. They are all prepared exclusively with fresh seasonal ingredients since in the Pie Shop you will not find anything ready or frozen.
Α: 16, Voulis
T: +30 211 403 7328
4. Guarantee
At Guarantee, enjoyment is guaranteed. From 1988 until today, the sandwich shop on Veikou Street prepares the most famous and awarded sandwiches with fine fillings. Both with cheeses, such as parmesan, Cretan, and Naxos gruyere with boukovo, metsovone, buffalo mozzarella, Mytilene oil cheese as well as with cold cuts, such as salami with truffle, Jamon, and smoked pork. Of course, with a little imagination and appetite, everything fits into the wonderful Guarantee buns: from roast lamb to filleted salmon and of course, homemade sauces and ointments.
Α: 41 Veikou
T: +30 210 922 6924
W: Guarantee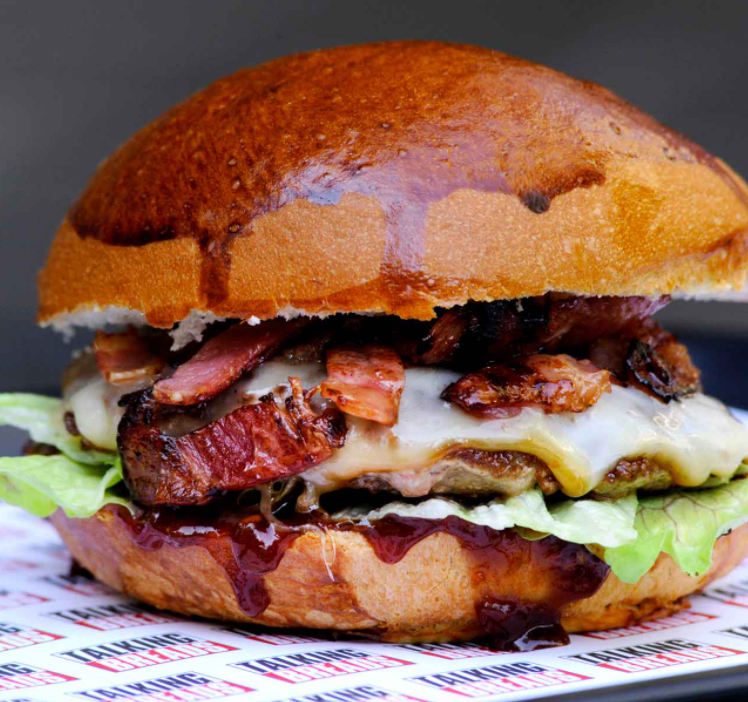 5. Talking Breads
The delicious smell of the fresh dough that comes out of the oven becomes stronger as you approach the corner of Stournari and Spyrou Trikoupi Street. If you want meat, the burgers are mouthwatering in amazing handmade brioche bread. Salads, pizza rolls, and sweets, such as the choco psycho burger with milk chocolate, crispy praline, white chocolate, and whipped cream, complete the list of one of the most popular street foods in Athens.
Α: 11 Spirou Trikoupi
T: +30 211 183 9731
6. Falafellas
The tiny but famous shop of Aiolou is usually spotted miles away since the fans of falafel are waiting patiently in the queue (which, however, moves quickly). They know something. Protagonists, pocket or giant falafel in Arabic pita bread with cool yogurt sauce, or hot sauce, tahini, and fresh vegetables. Both salads are excellent (tabouleh and hummus), but their meatballs are also exquisite.
Α: 51 Aiolou
T: +30 210 323 9809
W: Falafellas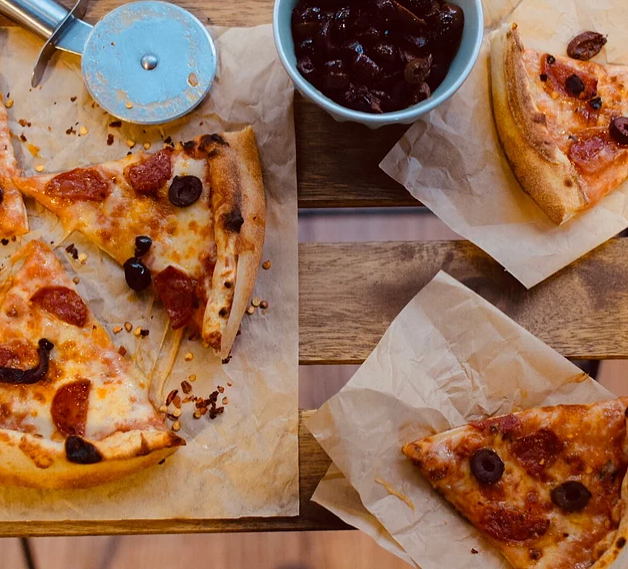 7. Smak
The smoky peinirli of Smak is baked in front of your eyes on a hot stone with the most aromatic and delicate handmade fresh pastries of slow maturation. Peinirli mozzarella and kefalotyri, with soutzouki, and mushrooms. For the more daring, try the pork or chicken kalamaki, or with beetroot, lentils, herbs, and yogurt sauce. The choices are many and are not limited to savory, as dough sweet miracles are made, such as the chocolate smak, vanilla cream, and strawberry pieces. Whatever you choose is baked at that moment, completed in just a few minutes.
Α: 21 Romvis
T: +30 211 409 7046
W: Smak
8. Oven Sesame
A real paradise of buns that takes the pure, traditional recipe and launches it in taste and appearance. At Oven Sesame they make handmade, baked sesame stuffed pies, with their dough that gets extra flavor from the sesame. It will be filled in front of you with fine Greek ingredients such as homemade mixture with Elassona feta, strained yogurt, virgin olive oil, and fresh herbs, with pork strips or freshly baked pieces of chicken breast, but also one of their best sellers, the Armenian, with spicy beef minced meat, combined with spicy Mediterranean tomato sauce, green sauce, spring onion & their homemade yogurt sauce.
Α: 17 Aiolou
T: +30 210 323 0038
W: Oven Sesame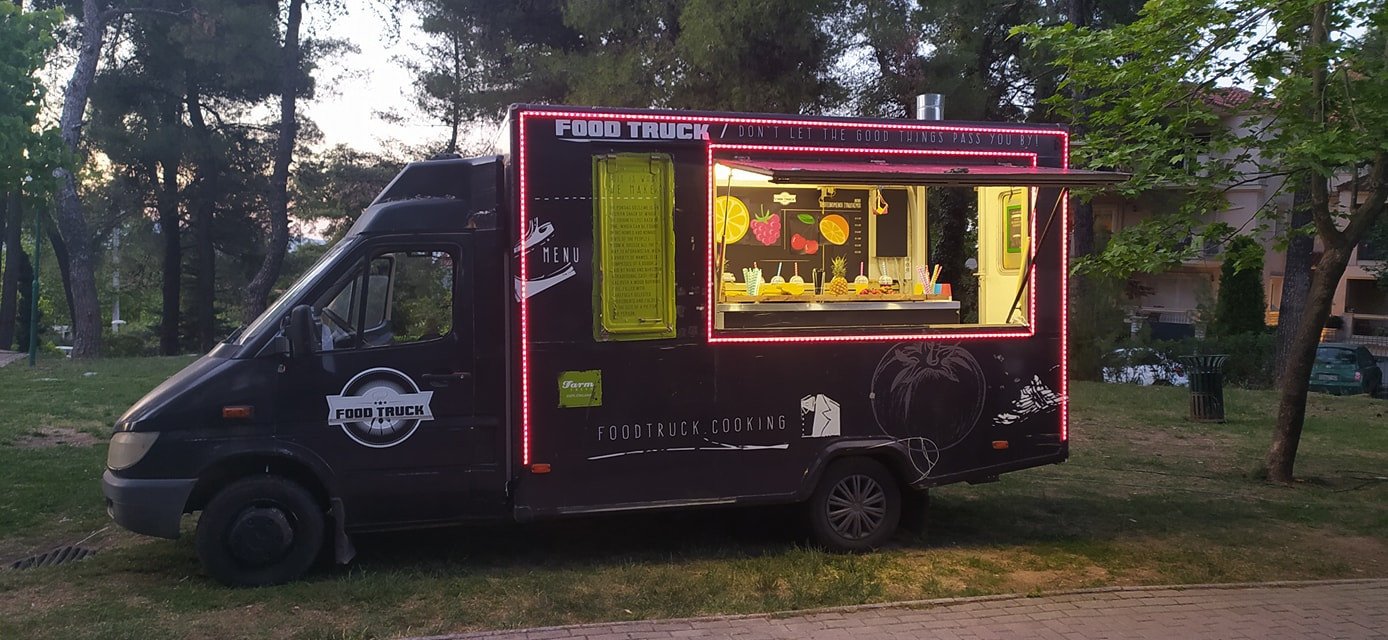 9. Food Truck
The mobile canteen that at any time changes places in Athens but also cities in Greece is an idea and perfect execution of the astrophysicist, George Glinos. Famous creation, its Pontian gezlemedes, with pure and organic ingredients, such as spinach, cheese, dill, mint, pasturma, and minced lamb. Essentially the base of the gezleme is its characteristic crunchy leaves or "perek" leaves, as they are called. Since he does not have a permanent post, Food Truck takes care to inform its audience through social media about every next stop.
Α: all over Athens
T: +30 693 233 3615
W: Food Truck
10. Via Piada
In Agia Irini square, the Italian street food Via Piada takes you to the neighboring country in the most authentic way. Italian food is not limited to pizza and pasta, which is why Via Piada prepares many more perfect dishes, worthy representatives of fine Italian cuisine. Fluffy croissants, homemade soft ice cream, tigella & piadina (with fresh dough and pure ingredients), handmade pasta (fettuccine, pappardelle, fusilli), imaginative sweets, piadinas, and tigelle (buns that look like English muffins, but in a thinner version).
Α: 13 Agias Irinis
T: +30 210 321 2222
Bonus: New York Sandwiches
Super festive sandwiches, juicy burgers, and the most authentic American brunch in Athens. At New York Sandwiches you feel like you are in a small New York neighborhood, choosing from scrambled eggs, melting the square with Double burger (with double beef burger, double cheddar cheese, and a special mix of 9 spices) and of course, bowing to Hell Snicker pancakes with chopped Snickers chocolate and praline.
Α: 23 Nikis
T: +30 210 321 6000