Below you'll find out all the reasons you should call yourself lucky to be in Athens in August.


1. There is no traffic on the streets at all
You can make any distance you want in half a year from the other periods and finally enjoy the view from Sounio on a sunny Sunday without spending the whole day in the car. Respectively, the means of public transport are not very crowded, which, although they operate with reduced routes, are a great solution for those who want to leave the wheel for a while.
2. The Beaches are Empty
Attica has wonderful beaches - more and less known - to which we do not "dare" to approach June and July. Infinite options for families, lone swimmers, and even nudists can be a perfect getaway for August and in a short time from the city center. Here, you will find out where the Best Beaches in Attica are so you can experience them to the fullest.
3. You find a Table Everywhere
Remember that restaurant with the huge anticipation? The bar that became a hot spot and you can never visit especially with strict measures to combat coronavirus? Now is the chance. With tourists being the only travelers in the city, hangouts are becoming available again. So, here is a guide to a few amazing wine bars in town, have a look and enjoy your evening!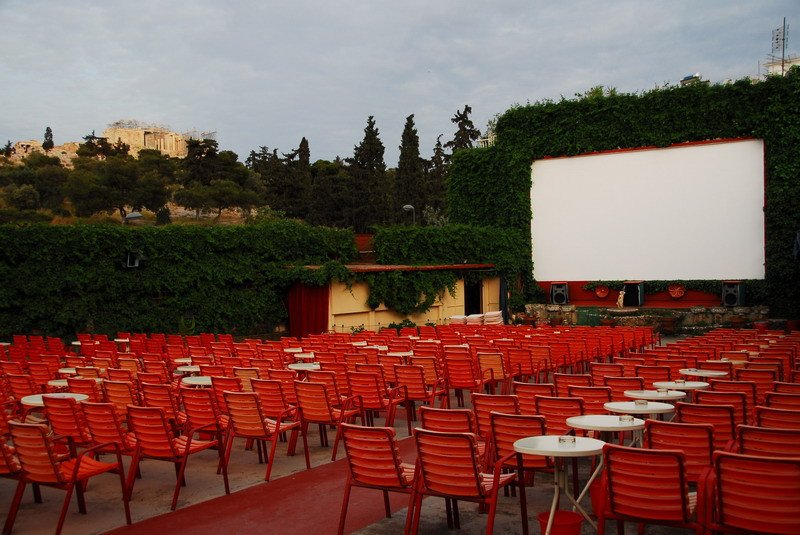 4. Enjoy the Open-Air Cinemas
This is certainly not one of the privileges of August, but if you love Cine Paris or Cine Psyrri it is difficult not only to find a place in July but also to enjoy your favorite movie of the '50s without voices, whispers, and hassle. In August you will be able to see a cinema with only… tourists. For more information on Open-Air Cinemas, click on our blog article here.
5. You do Not need to follow Large Groups
Especially if you are one of those who hesitate to say their opinion and follow friends in whatever bar and restaurant, they suggest it is time to get your blood back. In August, there are very few in the city, so you will finally be able to do exactly what you want without having to follow the company.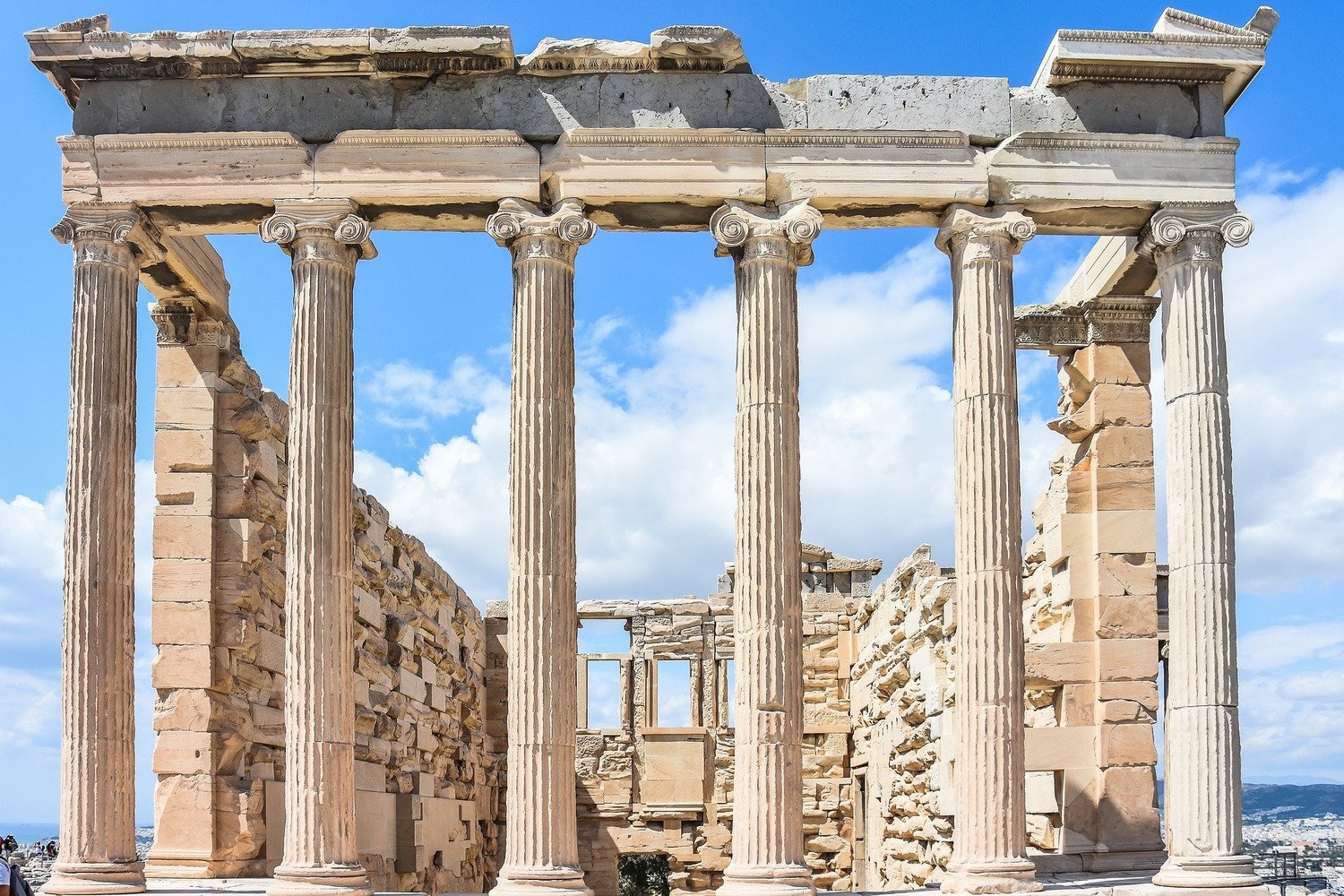 6. Become a Tourist in your City
Put on a hat, get a bottle of water and start the tour. Archaeological sites throughout the city are ready to enchant you and make you feel like a tourist in Athens for a while. It is an opportunity to re-appreciate the Acropolis, to visit the Kerameikos, the Roman Agora, and the Library of Hadrian. Without the stress of everyday life, you will enjoy the monuments of Athens much more. Click here and find out what are the 10 things you must see in Athens.
7. Parks in Athens? And yet they Exist.
The Stavros Niarchos Foundation Cultural Center is what will definitely be the perfect hangout for August. Coolness and dozens of events will keep you in the South in the best way. But apart from the SNFCC, the National Garden, Filopappou Hill, and Eleftherias Square will reward you if you give them a chance.
8. Enjoy the Peace and Quiet
Compressors, shouting neighbors, honking, and loud music. As much as we are used to the noise of the city, August restores the quiet and that in itself is admirable.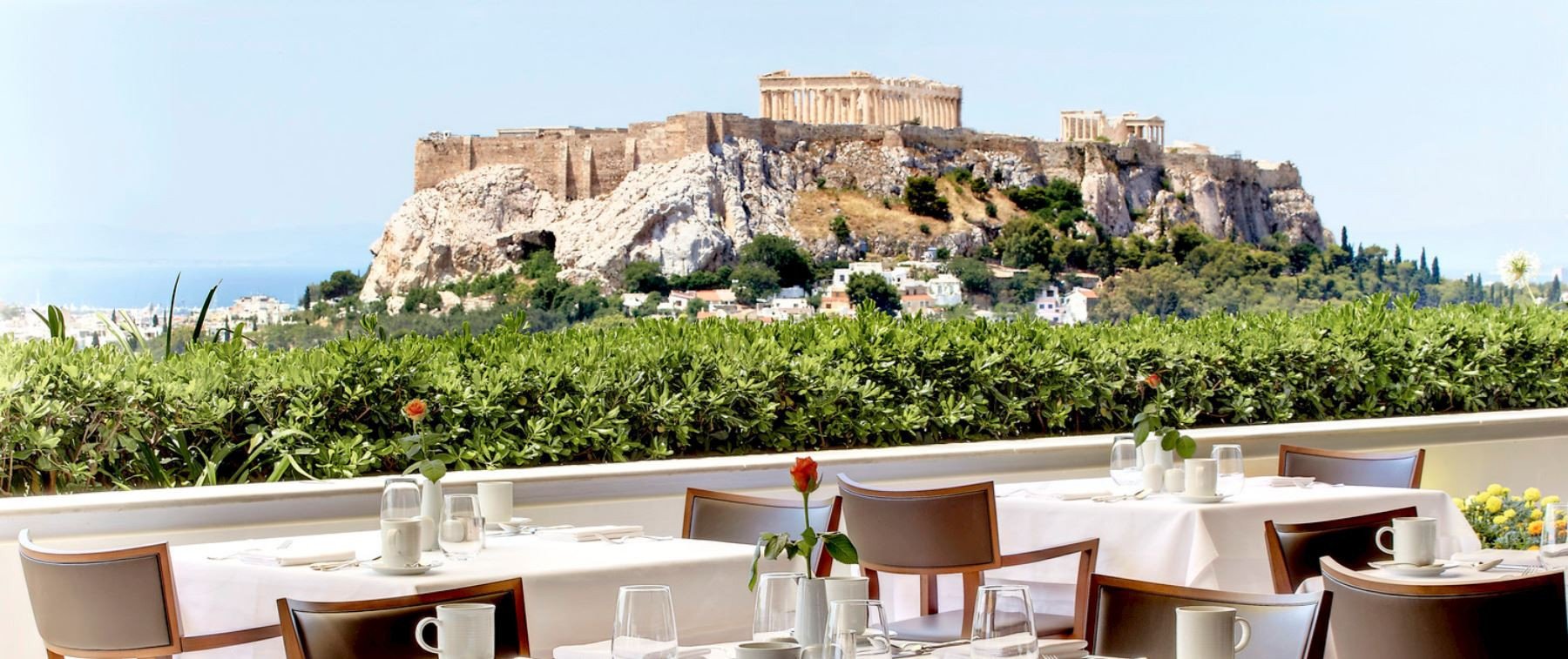 9. Terraces with Wonderful Views
In recent years they have become the ultimate summer trend but unfortunately, their space is limited. The rooftops of Athens have stunning views of the Acropolis, Lycabettus are always a place of relaxation. This August is the opportunity to visit them. Who doesn't love a good view? Take a look at our blog article and find out our suggestions for the best roof gardens in Athens with the most breathtaking Acropolis view.
10. Opportunity to do what you Postpone due to the Crowds
The painting exhibition you want to see for months, the Museum that opened in the winter but you were afraid to visit because of the coronavirus, that bookstore in Pagrati that you did not find the opportunity to discover. Whatever you did not manage to do in this demanding and difficult winter, do it in August. Take the reins of your city and rediscover it.