They started from abroad and made their appearance in Greece in recent years, immediately gaining several fans. From the first moment, they stole the show offering an alternative way of entertainment.
For those who love good wine and want to experience new flavors and varieties, combined with soft music and a light, pleasant atmosphere a wine bar is the place for you.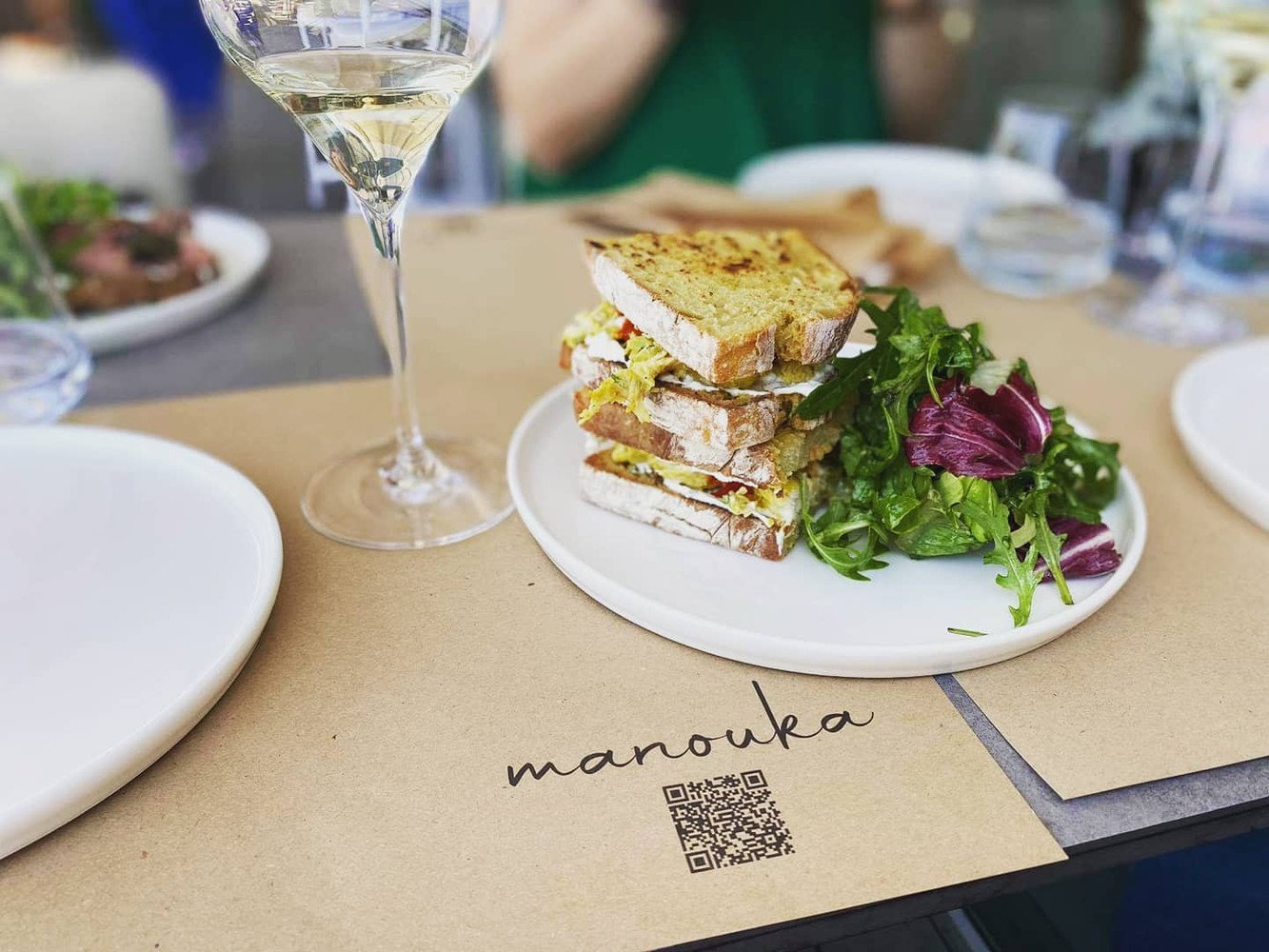 Manouka
The new wine bar, signed by Manos Stratakis, was named after an ornamental plant with beautiful pink and white flowers that belongs to the same family as myrtle, native to Australia and New Zealand. You will find it on the seventh floor of the Utopia Hotel, in Ermou, just before Kapnikarea, where you can enjoy your wine overlooking the Acropolis on one side and Lycabettus on the other.
An ideal place, full of light and elegant relaxed earth-toned decorations (wood, bamboo, rope) to start in the morning leafing through the breakfast and brunch menu choosing selected Greek flavors, combined with excellent coffee and sparkling surprises and stay up all night for the alternating and upward gastronomic and drinking experiences of lunch, Aperitivo, dinner, and cocktail.
Address: 46 Ermou, Athens 105 63
Website: Manouka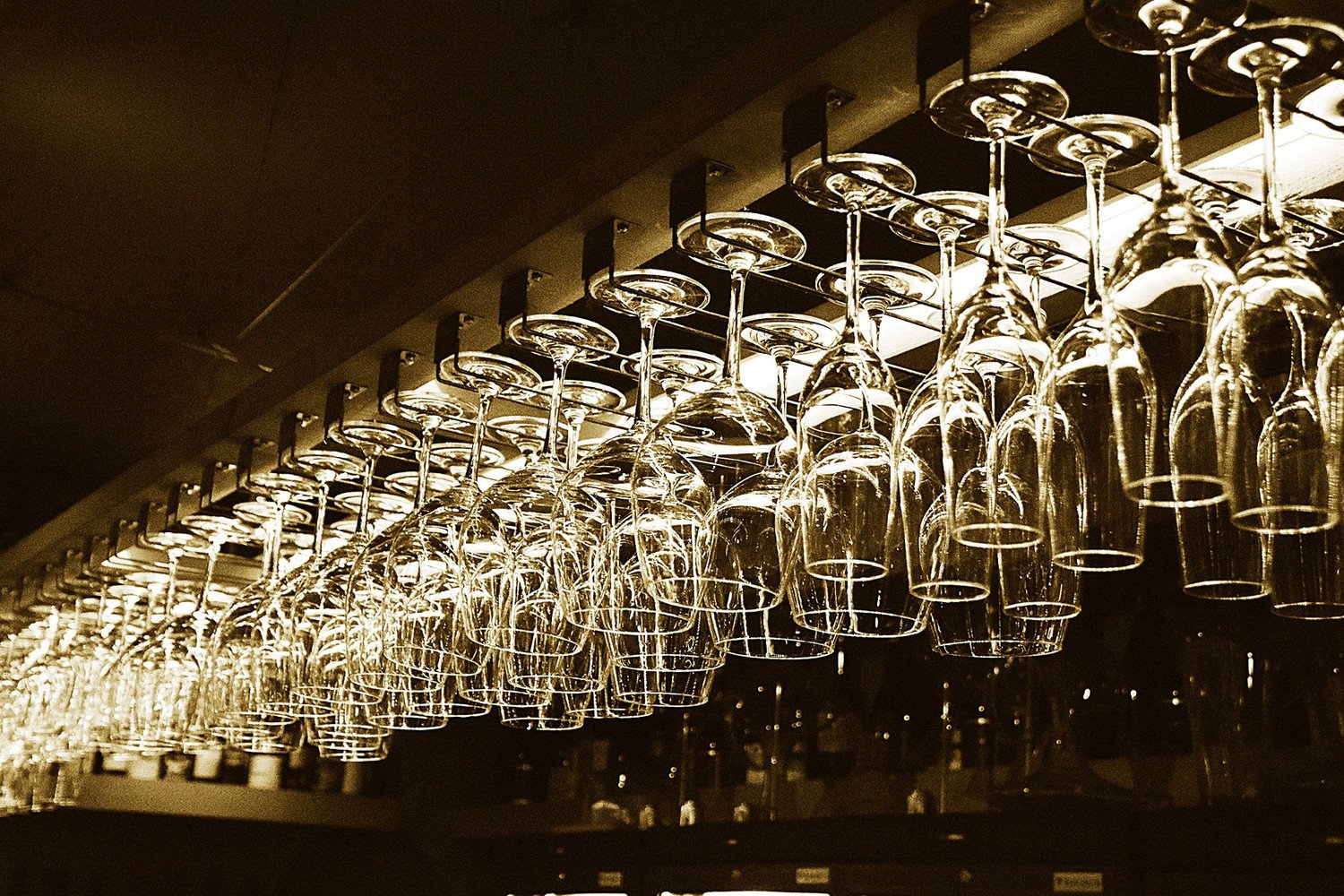 WinePoint
Wine Point collaborates exclusively with Greek vineyards, counting over 200 labels. A fairly large part of the labels and the kitchen of the store - which includes cold dishes and side dishes - come from small producers, in an effort of those in charge to support the small and medium Greek businesses.
There are all varieties of wine, such as Kidonitsa and Vertzami, while homemade spirits are also served, which could well be described as "Greek brandy". The staff is highly specialized, with four oenologists working.
In terms of music they usually go with blues and jazz, however, it can change depending on the mood of the people. The decoration follows the standards of a classic wine bar, with shelves full of bottles, but here the difference is made by the paintings that exist and are painted in red wine by the painter Katarina Vasickova!
Address: Acropolis, Athanassiou Diakou and Porinou 2
Website: WinePoint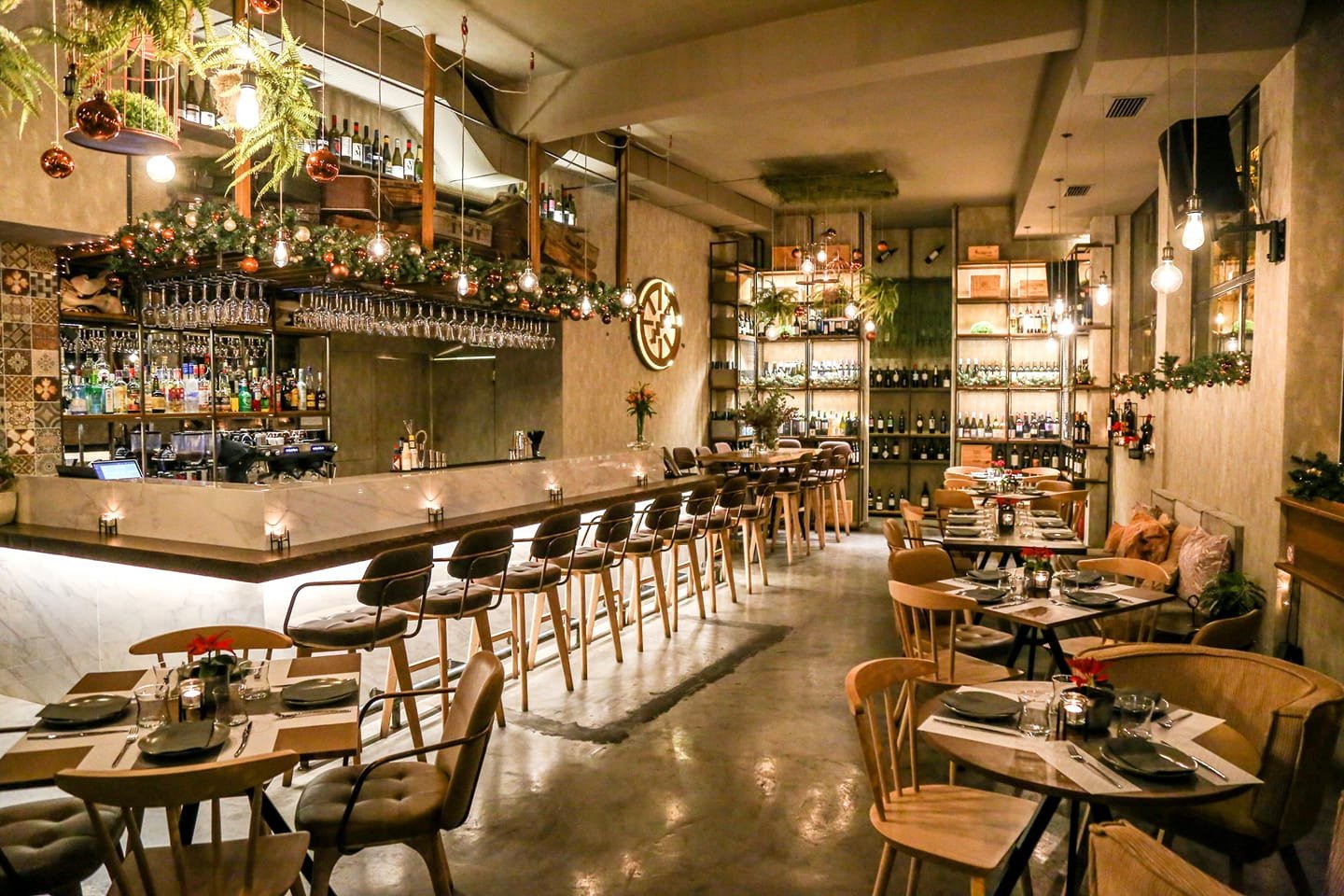 Caravin Wine Bar
Three women, passionate about wine and travel, gave their common vision a form. The bright and spirited bar that opened to the delight of wine lovers, serves the products of wine producers, from Greek vineyards. Fine labels are accompanied by a flexible menu of flavors.
Address: Akamantos 11 Thiseio
Website: Caravin wine bar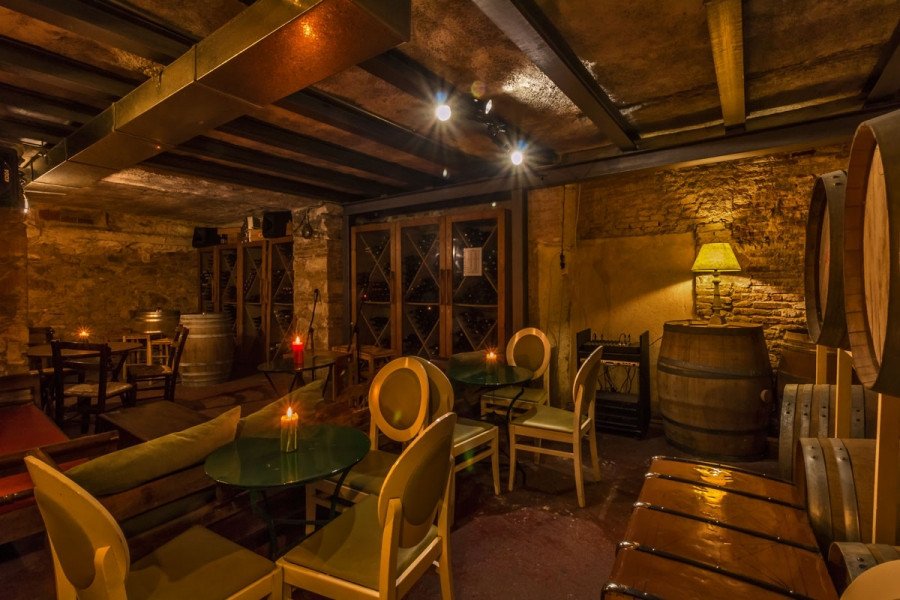 Fabrica de Vino
From the first wine bars in Athens, the list includes 650 wine labels from all over Greece, of which 95 are served by the glass. In the glasses, there are measuring cups in 75ml and 150ml, which help to measure the quantities that are for testing and consumption.
In addition, it works like a wine cellar, with different prices on the takeaway list. The kitchen offers hot and cold dishes such as pies and tapas, with the latter being cooked in a "more Greek" way.
"Fabrica" ​​is divided into three parts: the bar, with an industrial and slightly neoclassical decoration in which one can enjoy one's drink standing up, the casa, where one can sit, with the decoration being more traditional with oriental elements, and the cellar, where every Sunday hosts an art night, in which a free buffet is offered by opening a bottle.
Address: Athens, Emmanuel Benaki 3
Website: Fabrica de Vino
King's Theater Wine Bar
Impressive, fairytale setting reminiscent of a castle! This special wine bar with wine exclusively from the mainland, with about 40 sweet and sparkling labels, served by the glass.
With the aromas and tastes of Crete, where you can pair the wine with a plate of cold cuts and cheeses such as galomizithra, trypotyri, spicy gruyere, but also apaki, smoked pancetta, and pastrami. The space is divided into four rooms: The patio, the French bedroom, the Knights, and the royal hall.
Address: Karaiskaki 26 Psyrri
Website: King's Theater Wine Bar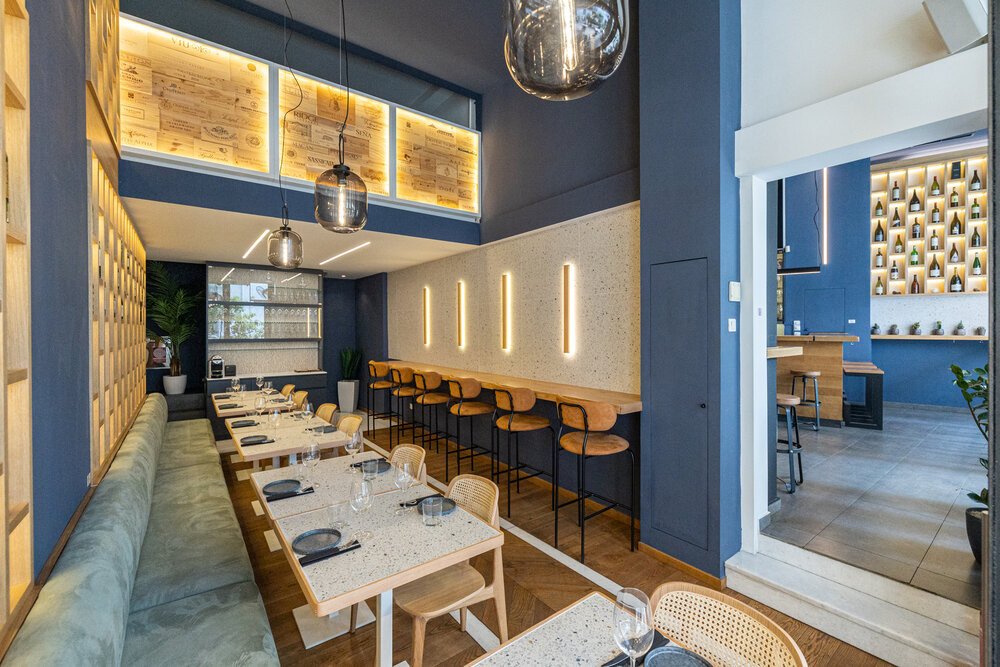 Oinoscent
It first opened its doors in December 2008. It has a huge range with almost 1,000 labels, which come from both Greece and abroad, from countries such as Italy, Chile, Argentina, Portugal, South Africa, Spain, France, Austria, Germany, and America. Thirty of them are served by the glass, as well as 12 different spirits.
The staff of the store takes care to constantly update the menu (every 15 days), so that the customer constantly finds something new and original, while a bottle from each label is used, which after its use is replaced by a different one, also so that customers can they know new flavors. The decoration combines industrial with antique while indie, jazz, British pop, and garage are the musical spectrum.
Address: Voulis 44, Athens
Website: Oinoscent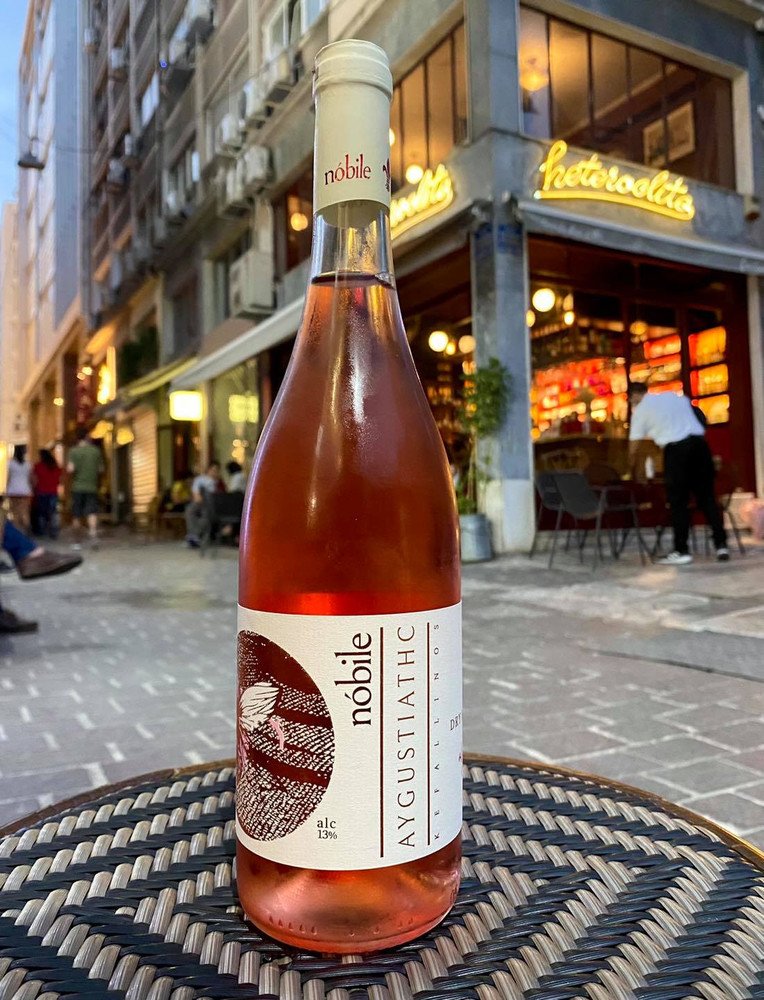 Heteroclito
Its operation started in August 2012. The store's cellar has 200 wine labels, which come exclusively from Greek producers and 20 of which are served by the glass.
The side dishes that are offered are cold cuts and various types of cheese, while on some days dakos or various tarts are also served. Its name means this "something different", which has its elements combined in space. What do we mean? Italian and French design, Greek products, Indian marble, '70s lounge furniture, and soft jazz music, all these seemingly motley elements create this small but warm space.
Address: Athens, Fokionos 2 and Petraki 30
Website: Heteroklito