We searched, splashed, sunbathed on all the beaches of the prefecture, and to find those that are not flooded with people and that exude an island character. In conclusion, we reveal the 15 hidden beaches of Attica! Enjoy your swim!
In the South, the East, and … a little further!
The most convenient area for a quick dip is in the coastal zone. We are essentially talking about a vast straight line - you will not even need a map - that runs parallel to the sea. Here you will find everything you are looking for to cool off! Do you want sand and tamarisk shade? Do you want rocks and secluded coves? Do you prefer your quiet? Starting from Vouliagmeni, continuing to Anavyssos, Lagonisi, and Sounio, we suggest: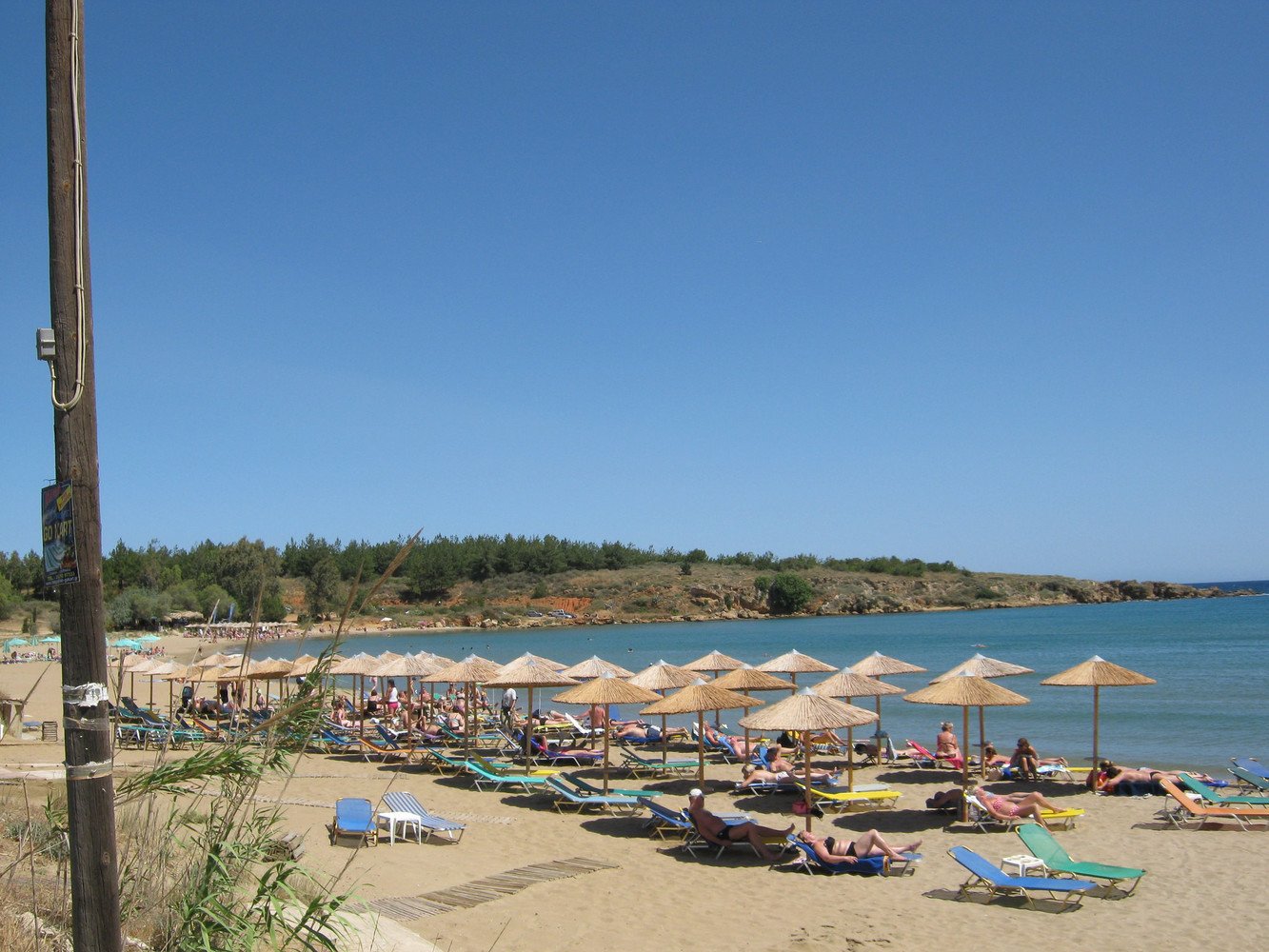 After the church of Agia Marina, at the 176th kilometer of Athens - Sounio, you cut speed and have your mind on the sign "Althea Settlement", turn and after a while park. You have arrived! You go down the stairs and suddenly you are in a paradise. Small creek, clean sandy beach, even clearer waters. Extra Tip! For shade - if you do not have your umbrella - you have to go early to catch the shady spots under the rocks.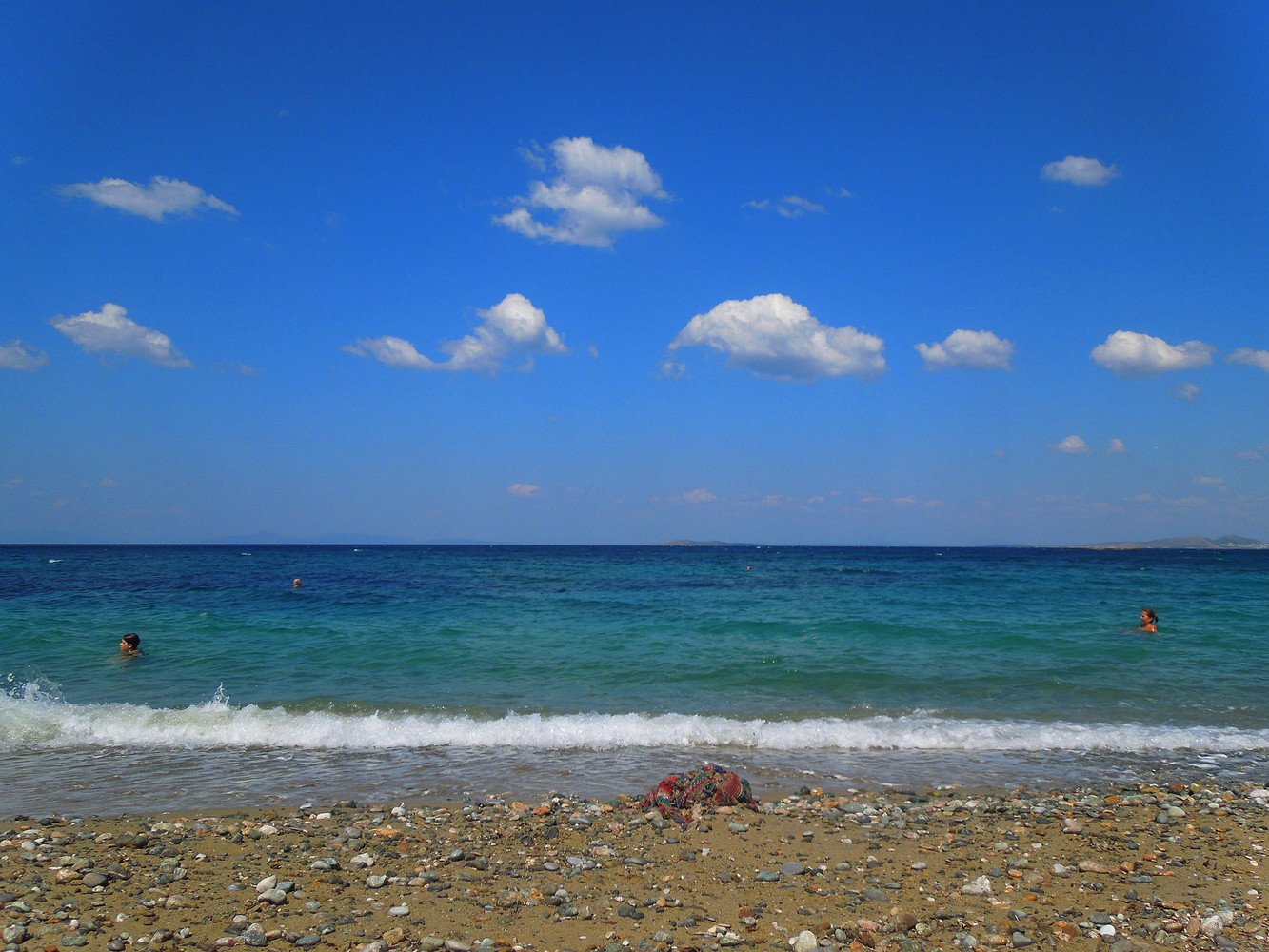 It got its name from the black rock on the left side of the beach. It is located at the 46th km of Souniou Avenue and, although it is well organized, it has enough free space for those who want to set their towel on the sand and soak up the sun. It has an excellent sandy beach and wonderful crystal-clear waters. It's not particularly secretive - to be honest - but worth a swim! Extra tip! The view of Harakas beach opposite gives an island feel to the landscape.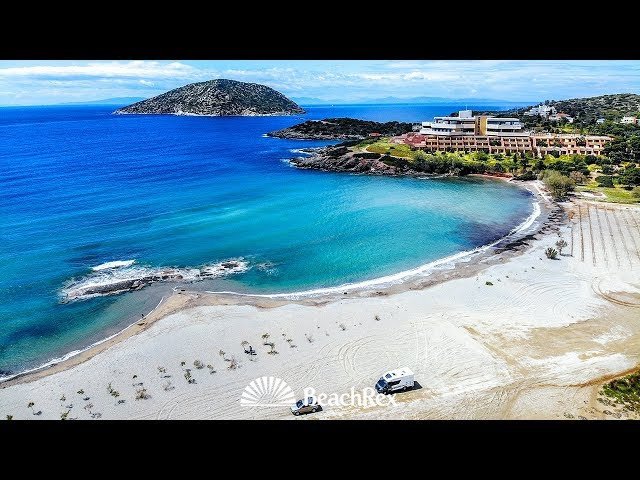 Agios Nikolaos beach
It is located west of a wide strip of sand that connects Attica with an islet, where the church of Agios Nikolaos is located. It is one of the best choices with a stunning sea. Extra Tip! The beach is not visible from the road, so you should enter the side street of the School of Tourism Professions and turn right at the last alley before exiting again at Souniou Avenue.
It is located just 55 kilometers southeast of the center of Athens and is an attraction for those who are not interested in organized and crowded situations. You will find it after the beach taverns of Palea Fokea. But be careful not to miss the "Thymari" sign and the camouflaged alley! Going down the stairs the view will reward you completely! Two coves - one with pebbles and one with a long sandy beach - are waiting for you to swim in their transparent waters! Extra tip! The rocks in the water need a little care.
Harakas beach is the ideal solution for those looking for an alternative and relatively nearby beach. In the direction of Sounio and approaching the borders of the Municipalities of Lavrio and Keratea, look for the sign that says "Traditional settlement of Haraka" and somewhere there you stop. Park on the plateau that you will find a few meters below and choose your spot! This beach is big and has fine sand and clear waters! Can you think of a better combination? Extra Tip! Recently, a small part of it is organized with sunbeds in case you do not want to carry your equipment.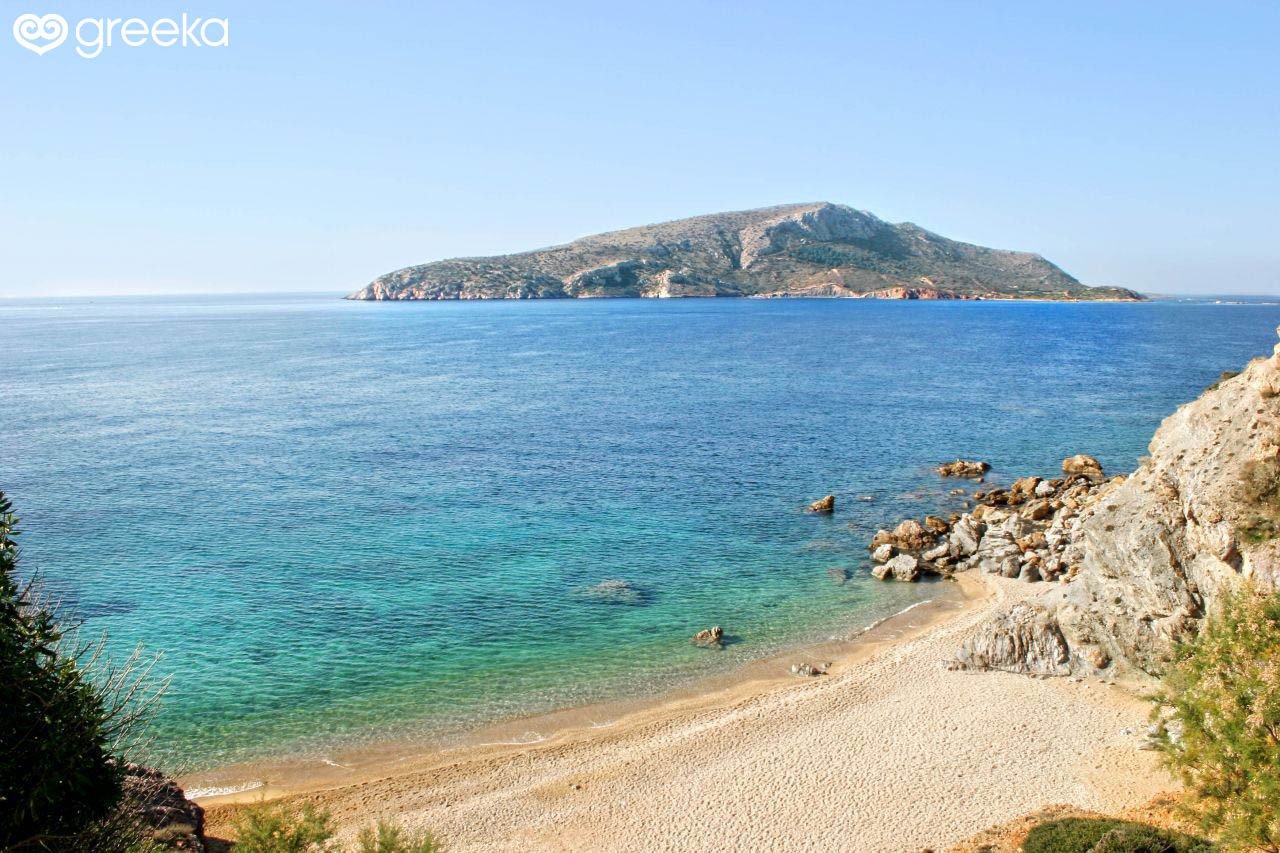 It is located shortly after Harakas, on the borders of the municipality of Lavrio, and is one of the most beautiful in Attica. The beach of Legraina combines Cycladic level finesse, golden sand with blue waters and because it is so exotic it can get a little crowded.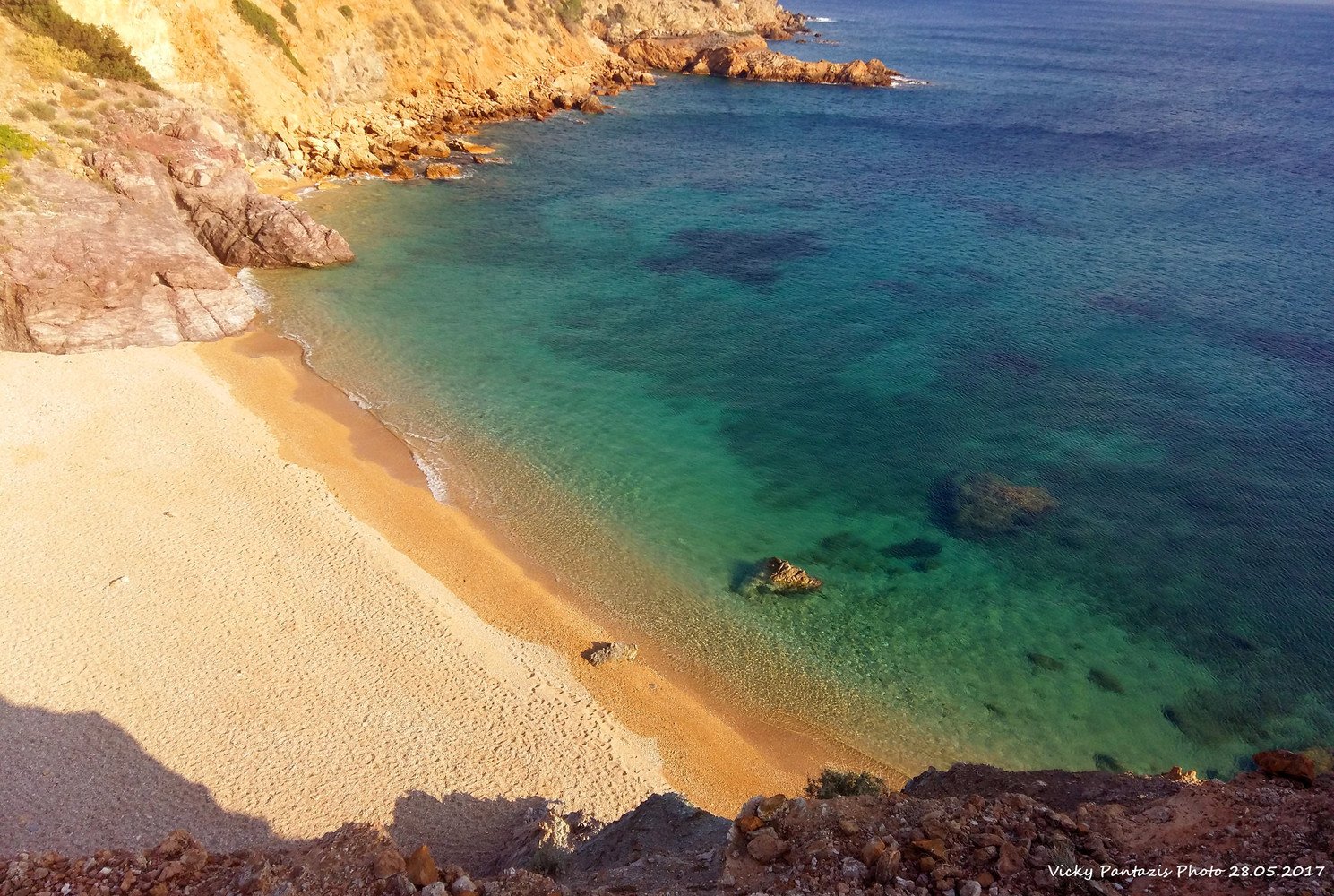 Just before you arrive in Legraina, there is a sign that reads "Property KAPE". You will follow the dirt road and you will reach something reminiscent of a Porto Katsiki beach in Lefkada! Go down the stairs (do not forget the water and the essentials from the canteen that you will find above!) and find a corner and just stay there until sunset! A few years ago, it was the absolute secret; now - unfortunately - it has ceased to be a secret, but it remains a wonderful beach, with turquoise waters! Extra Tip! If you want fewer people, on the left side of the beach (as you look at the sea) if you go in, with your things in your hands - and your hands up - and you walk, basically, in the water, behind the rocks, you will discover a second, smaller but equally sandy, deserted, small beach.
Beaches of Kalopigado or Vromopousi
Its name comes from the Albanian word "pousi" which means well, meaning Dirty Well, you will also hear it referred to as Kalopigado (Good Well). However, it is not the name that makes this beach special, but its sandy beach and its clear blue and sparkling waters! You will find it in the homonymous settlement, at a distance of 53 kilometers Southeast of the center of Athens and 12 East of Keratea.
If you want a quiet sandy beach with easy access and wonderful waters, then do not forget to take a dip in Porto Ennia, in the area of Keratea. Extra Tip! Do not go unprepared, because this beach is unorganized! Get the essentials (water, umbrellas, snacks…) and enjoy one of the relatively unknown beaches of Attica.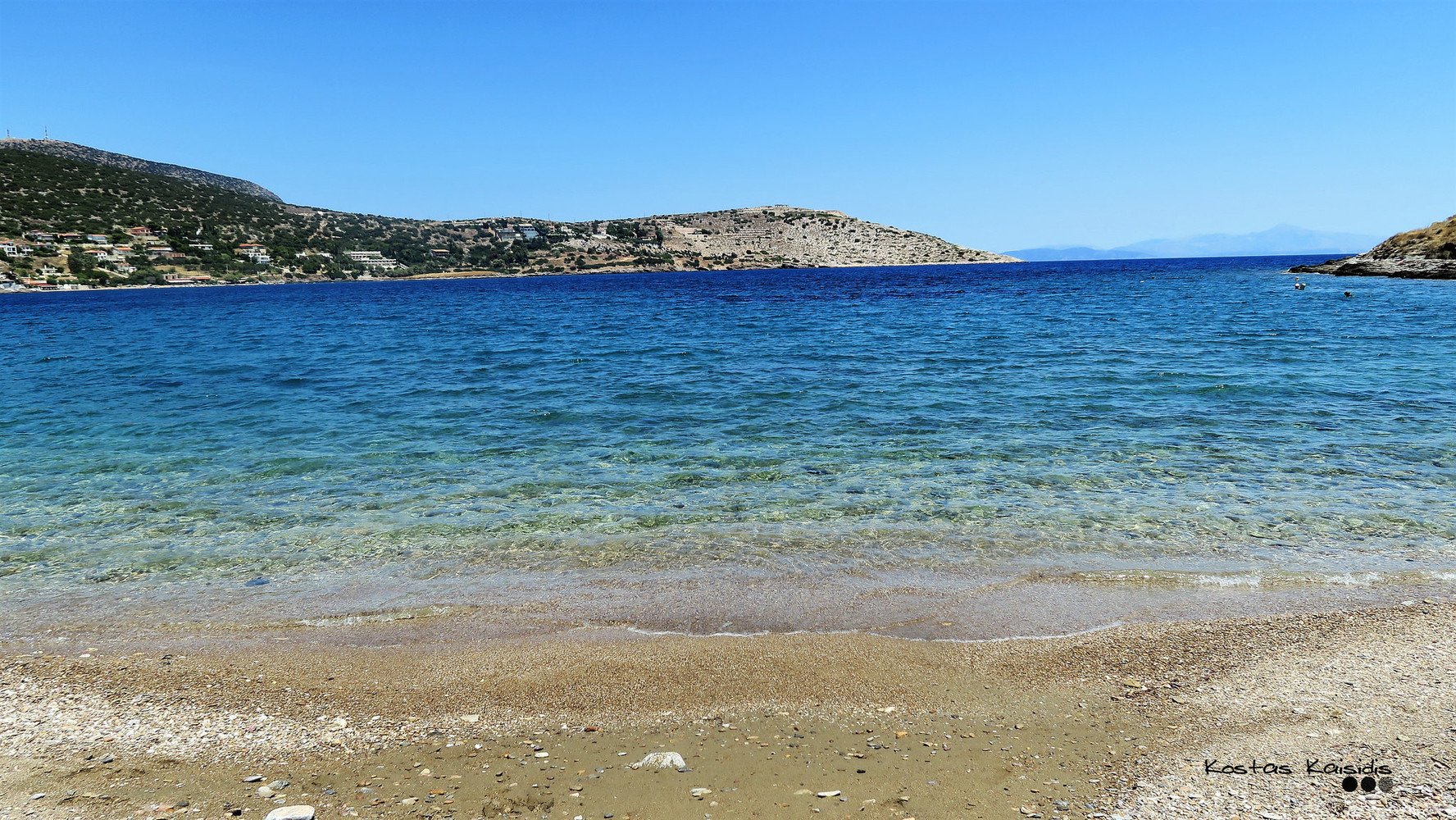 In general, the region of Eastern Attica, and specifically of Keratea, has perhaps the most "quiet beaches" of the Attica Riviera. The settlement of Daskalio, which is divided into 3 smaller coves has wonderful waters and a sandy beach! Now 2 of 3 coves of the settlement, have sunbeds for those who prefer not to carry all the accessories. Extra Tip! Do not visit this beach if there is a strong north wind.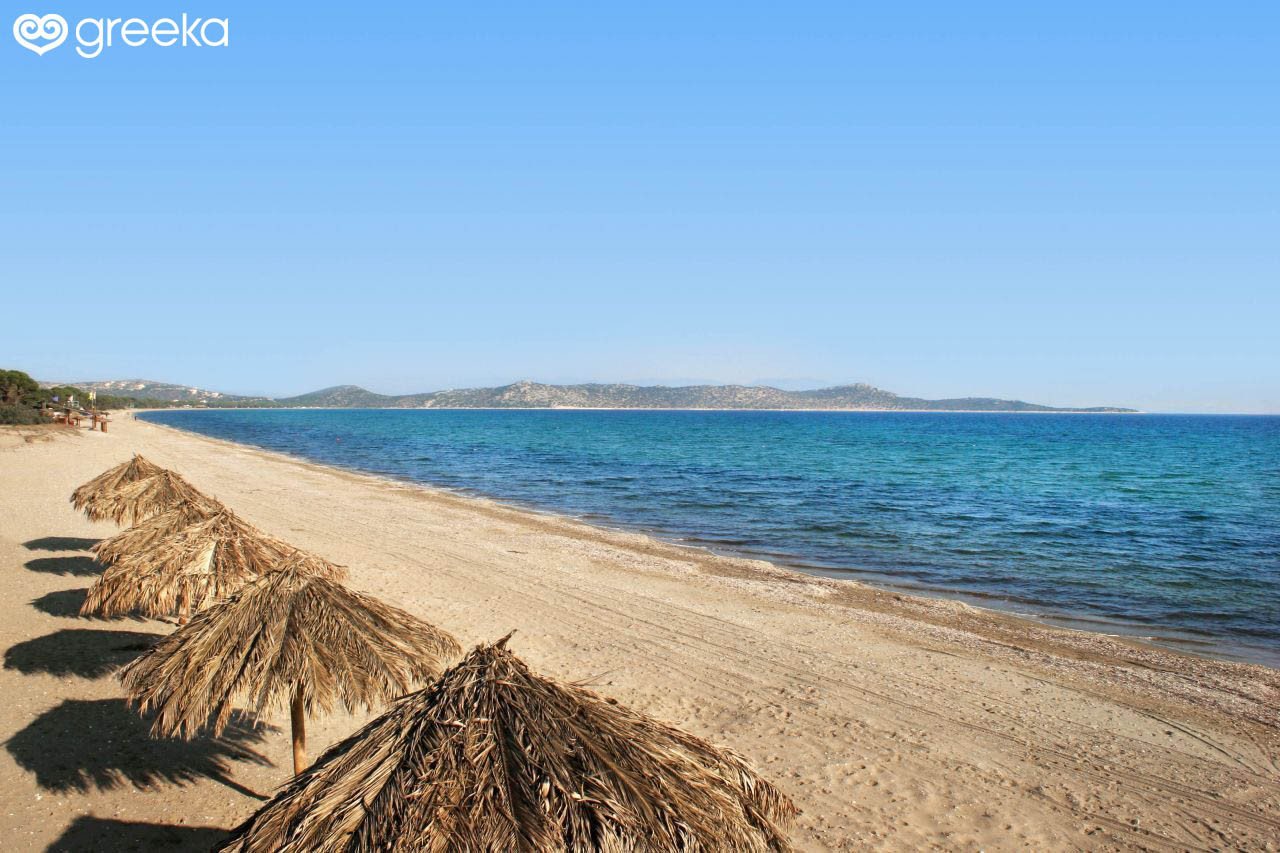 Schinias is - by itself - a destination close to Athens for cool getaways. With its numerous beach bars and hotels, it certainly satisfies those who are looking for something more intense and with "momentum" in water sports. But there is also a "virgin" part in the area (yes, you read that right) and you should visit it! There is the forest of Schinias (!!!) which consists of pines and ends at a wonderful unorganized sandy beach. This beach will make you forget that you are a breath away from Athens and so close to the heart of sea sports in the area! Extra Tip! Combine your bath with a hike in the trees!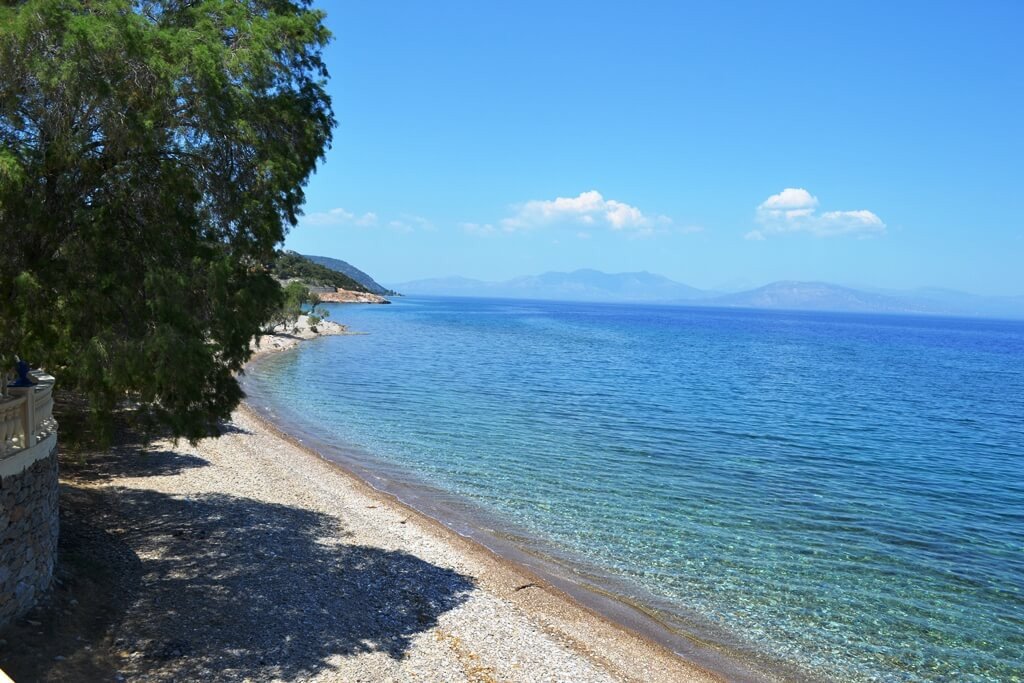 Moving a little further from Athens, and now reaching the limits of a one-day excursion, we suggest you Sesi, in Grammatiko. With the tamarisk trees almost touching the sea, the clear waters, the fine pebbles, and the sand mixing, Sesi is a pole of attraction, for you who want to feel like you are on vacation. At a distance of 22 km from Marathon, you will follow the road to Grammatiko and then 8 km of passable dirt road and… you have arrived! Now the dilemma: Small Sesi or Big Sesi? The beach of Small Sesi, looks like a beach of the Sporades and is surrounded by forest and small meadow while the beach of Big Sesi travels you mentally to an island creek with pebbles, crystal clear waters, a forest of Almyrikia, and the picturesque church of Metamorphosis.
It is one of our most distant proposals, as it is about 66 kilometers from the center of Athens, but it will be worth it. It is huge (about 2 km long), pebbly, in and out of the water, has crystal clear waters and some excellent taverns with ouzo and meze to surround it.
Ok, it's not a secret, but it is remote! These are five beaches in a row with crystal clear light blue waters and pebbles. In general, the water deepens quickly, so if you plan to go with the family, keep that in mind. Extra Tip! The busiest of the five is the "middle beach", so if you want something calmer, choose one of the other four!
55 km from Athens but with very easy access, since it is located just below the National Road, the beach of Kinetta is one of the largest in the Saronic Gulf with a length of 6 km! White pebbles, clear waters, the right depth that satisfies everyone. It has a beach bar and sunbeds for those who want something more organized, but also many options to enjoy your swim far from the crowds! Extra Tip! Taverns and restaurants on the beach to feel like you are really on an island!