Folding soaked vine leaves into perfect miniature works of art which are destined to be boiled –without unfolding- and then eaten is a zen-like procedure. Now let's see what else you need:
Half a kilo of vine leaves
3-4 onions, grinded
5-6 spring onions, chopped
1 and a half cup of rice
1 and a half cup of extra virgin olive oil
1 cup of water
1 cup of dill, chopped
Half a cup of mint, chopped
The juice of about 3 lemons
Few pinches of salt
Boil your spring onions, then fry them slightly in half your olive oil.
Then add it to a bowl, add the rice, dill, mint, and lemon juice and stir the mix.
Blanch your vine leaves in scalding-hot, salted water for about 5 minutes.
Strain them, let them dry and cut off the stems.
Now, it's time for Mediterranean origami. Take the most undamaged vine leaves, spread and stretch each one with its less shiny side down and put a small spoonful of your mix in the middle. Fold the leave around it starting with the sides and finishing with the center, forming a small cylinder-like pouch.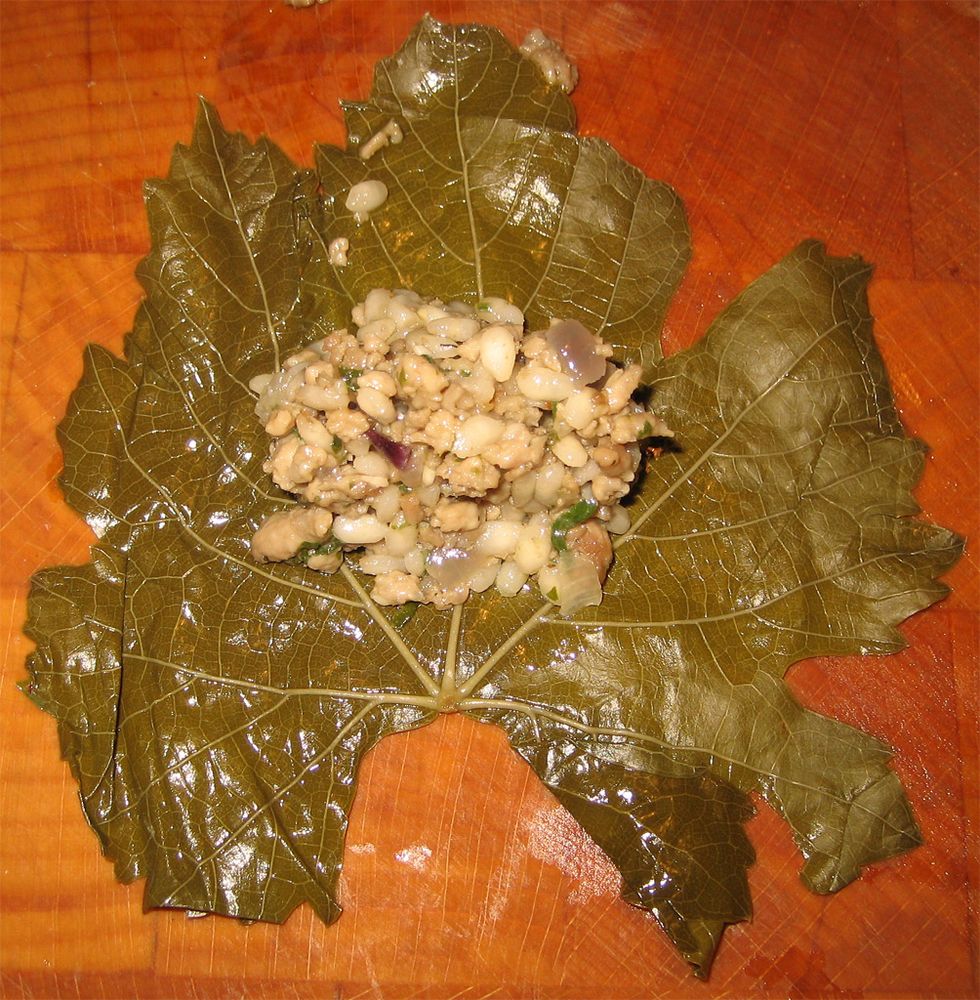 Once you finish your origami production, lay all your unused and damaged leaves on the bottom of the kettle. Start placing all your dolmadakia tightly side by side on top of them, from the perimeter to the center, forming as many layers as needed. Then get the rest of your olive oil, lemon juice and water in. Place a clean plate on top of everything in order to press down on the dolmadakia and keep them in position.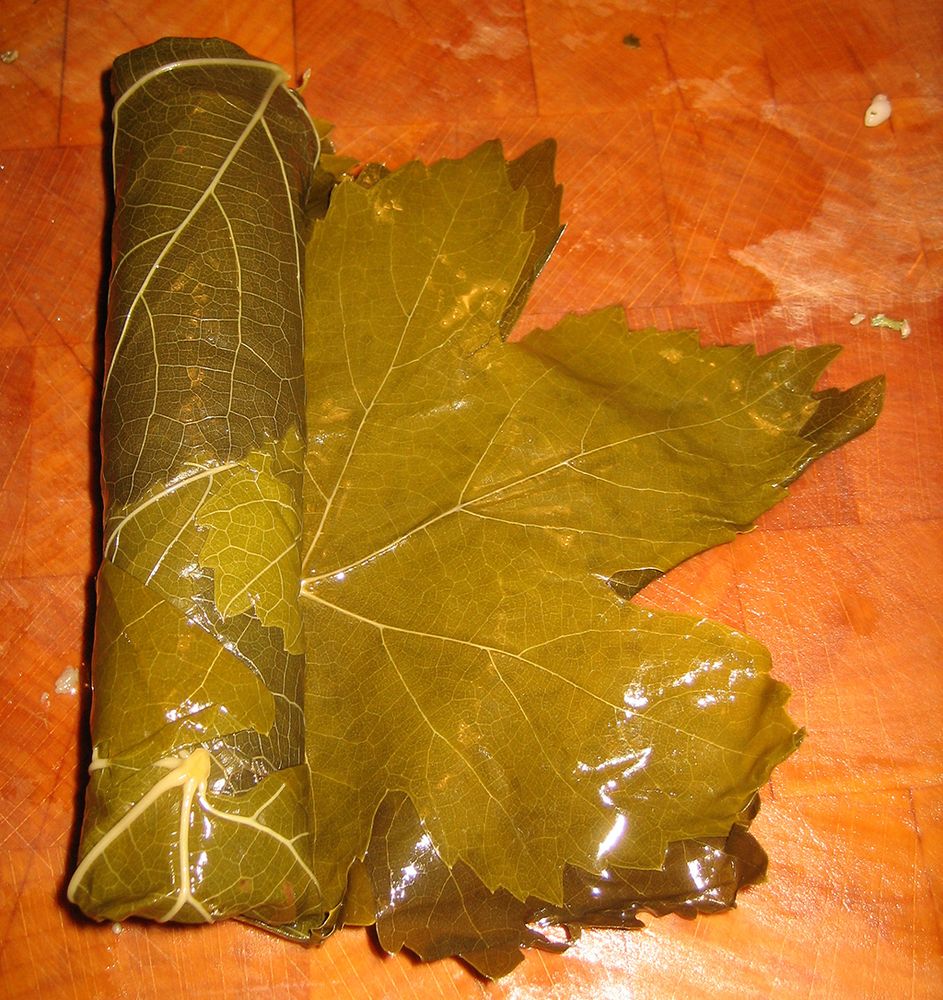 Fire up the stove and bring it to the boil. After a few minutes of boiling, lower the heat and let them simmer until they become soft enough to be cut with a fork.
When finished remove the plate and try one of them. You can regulate the level of acidity (some like the more sour then others) by adding some more lemon juice.
Take them out of the kettle and let them cool down. The traditional pairing is some yogurt on the side, so don't forget it when it's time to present your tasty little masterpieces.
Cover photo credit: Lesya Dolyk