As you walk in and proceed to interact with over 80 exhibits on two floors, nothing is as what it seems. You step into a world of illusions which not only tricks your senses but educates, amazes and delights all at the same time. Next to each display, there is an information board with guidelines on how to interact with the exhibit followed by an explanatory note. Floor stickers show you where to stand to get the best photographic angle and the museum staff members are on hand to offer every assistance.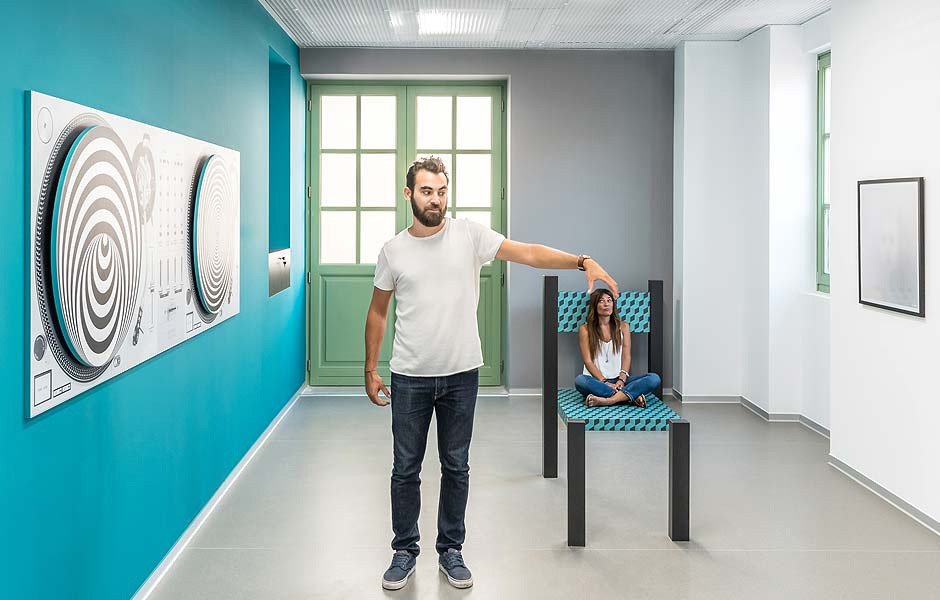 Ready? Mirrors create the illusion of infinity as you sit down to play a game of cards with your multiple selves or stand in the Infinity Room and gaze at yourself extending endlessly.
Specially designed rooms with tilted floors and slanting ceilings create tricks of perspective. In the Ames Room, viewed from a special window, you shrink or grow as you move from one corner to the other, and the Tilted Room is sure to challenge your sense of balance as you try to stand or walk without feeling too wobbly. The Anti-Gravity and Rotated Rooms are sure to confuse you as to whether you are standing flat on the floor or on the ceiling..And hold on to the rail as you walk through the Vortex while everything turns around as you struggle to reach the end.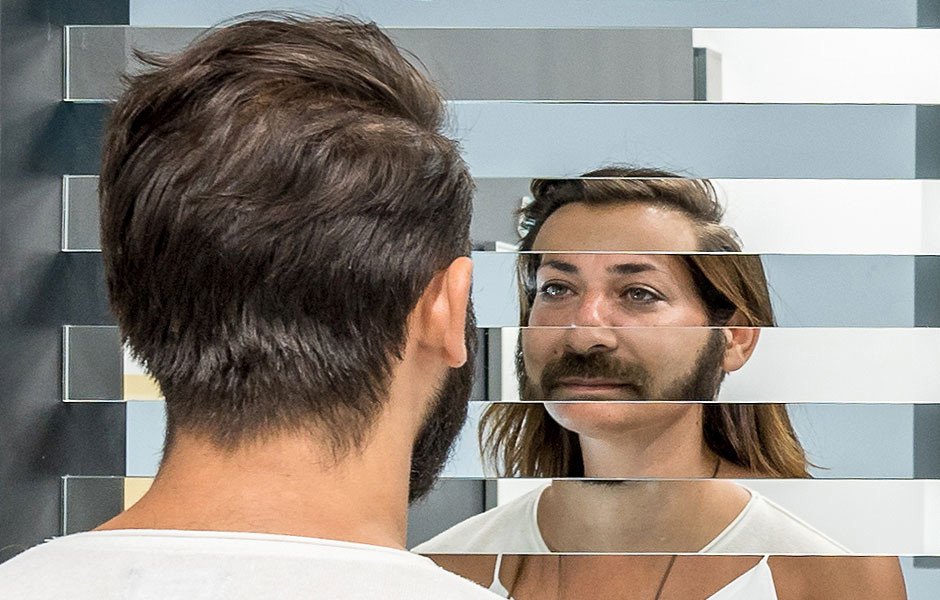 Don't forget to stand on opposite sides of a wall of mirrors and align faces and see how you look with a different nose..or go and have your photo taken as you sit in the Beuchet Chair while your partner stands at a designated spot, and you appear 2-3 times smaller in the picture.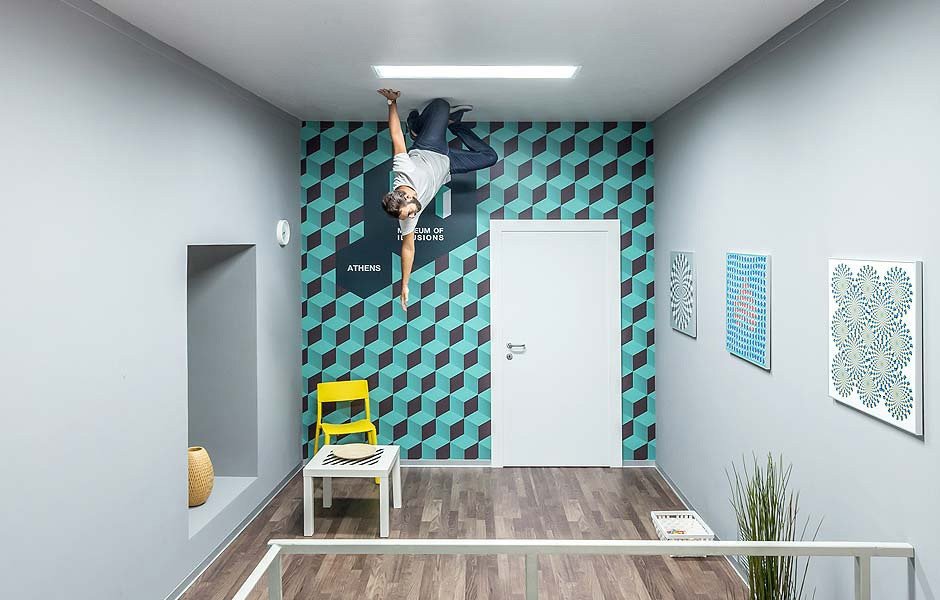 Psychedelic pictures, hypnotic wheels and holograms, among others defy and test how you view things. Take a break in the Playroom where Dilemma games, wooden puzzles and games are displayed for you to have fun with. Brain teasers, puzzles, impossible knots, tricks and mathematical games challenge your abilities to find a solution. All of these items are available for purchase at the reception.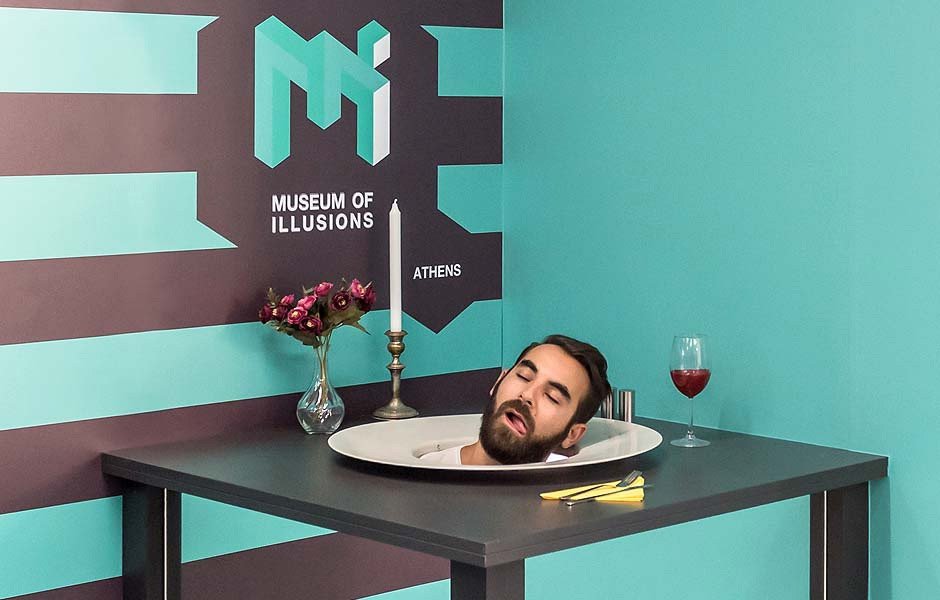 The Museum of Illusions is the perfect place to share new experiences and fun with friends and family. It offers a delightful escape from everyday reality while providing a visual, sensory and educational experience.
The Athens Museum of Illusions is part of a global franchise that began in Zagreb in 2015 and the concept was brought and created in Athens by Sakis Tanimanidis and Miltos Kambouridis, first in the field of experimental entertainment.
The Museum is open Monday-Sunday, 10am-10pm.
Adults: €9 Children: €6 (under 5 free). Family ticket (2&2):€23
Students and seniors: €7 Unemployed:€6 Persons with special needs:€6
The Museum cannot accommodate wheelchair access.
Cover Photo Credits: https://www.museumofillusions.gr/