In 1978, Foivos Anoyanakis, a musicologist and pioneering researcher of Greek traditional music, donated his collection of 1200 musical instruments along with his library and archives to the Greek State. The Lassanis House was renovated by the Greek Ministry of Culture and about 600 musical instruments from the Anoyanakis collection went on display when the Museum opened its doors to the public in 1991.
As you enter the museum, you step into an oasis of calm around a courtyard with high walls that was traditional of the Ottoman style of the day. The exhibits are displayed on two floors and basement and are grouped according to how the sound is initially produced as well as the body itself of the instrument. On the ground floor are the drums, tambourines, bagpipes, clarinet or the membraphones where the membrane or skin produces the sound. On the second floor are the string instruments (chordophones) like the bouzouki, guitar, mandolin and lyra and the rooms in the basement house the instruments whose body itself produce sound (Idiophones) like bells.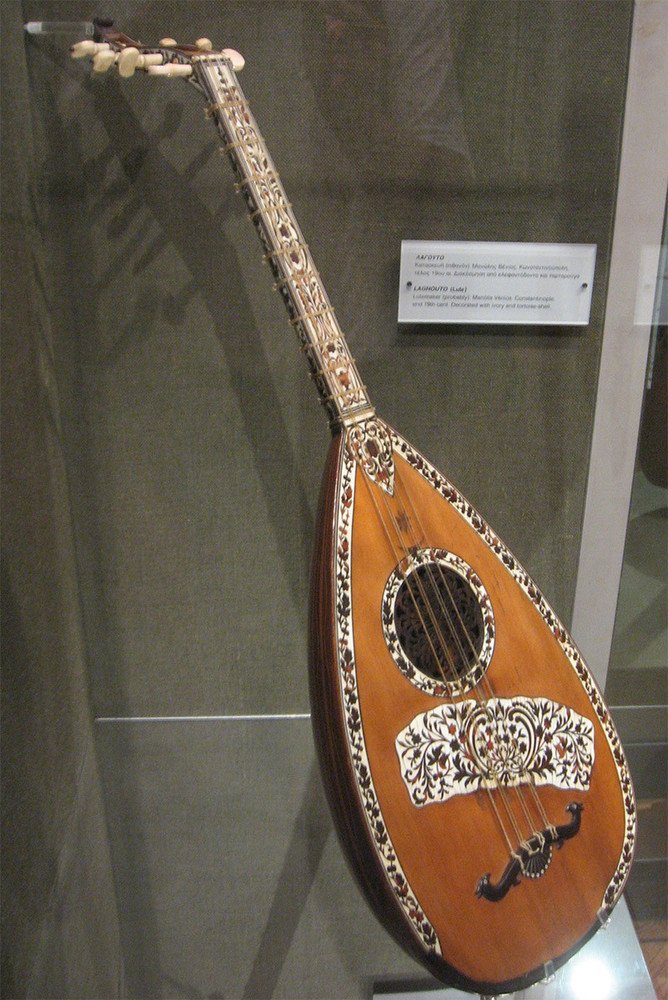 Headphones next to the exhibits throughout the museum offer the unique opportunity to hear how the instruments on display actually sound like. Murals and photographs on the wall show players of traditional instruments of folk music.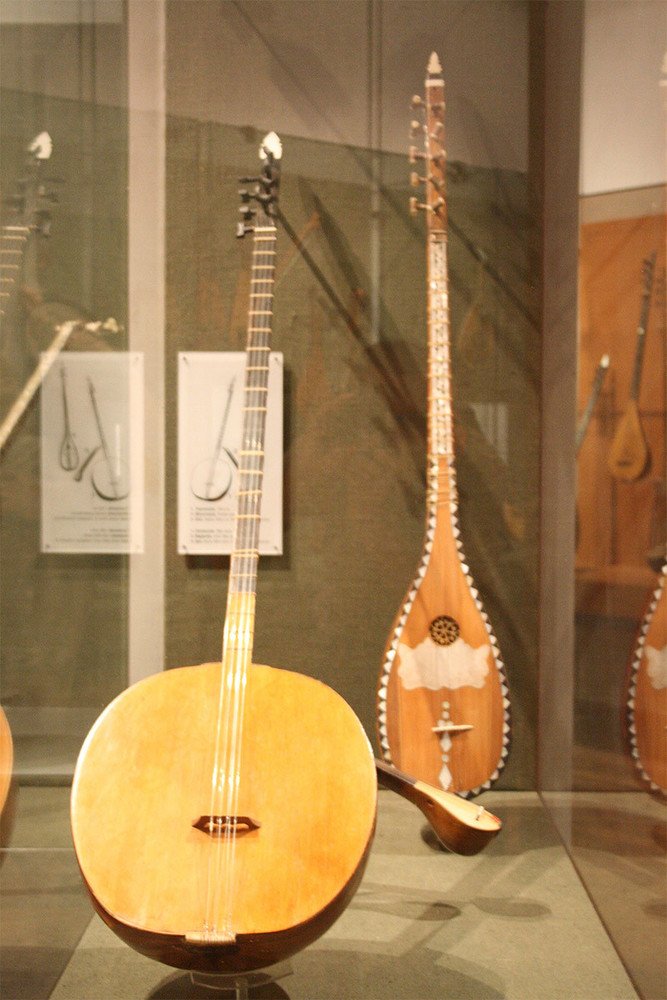 Among the exhibits on the ground floor, are the klarino (folk clarinet) brought to Greece by Gypsies in the mid 19th century, the violi (violin), laghouto (lute), defi (tambourine) and santouri (dulcimer) which made up the Kompania, the principal folk instrumental group of Continental Greece, which in turn replaced the traditional Ziyia or paired instrumental group. As you walk up the wooden stairs to the second floor, the large exhibit room presents glass displays where mandolins, lyres (fiddles) with origins from Central Asia,, violins that were first introduced to Greece in the 17th century, bouzouki, kanonaki and the santouri brought by refugees from Asia Minor. The basement is dedicated to forged and cast iron bells of all sizes, simandro, a wooden or metal planking used in monasteries to call monks to prayer, sound producers like whistles, conches, wooden clappers and ratchets.
There is a Museum shop that sells CDs, books and various instruments.
Visiting hours are everyday 8am-4pm except Tuesdays when it is closed. Entrance is free
Cover Photo Credits: Tilemahos Efthimiadis