The fun shifts from the city center to the beach bars. If you cannot go to the islands, we have selected the best beach bars in Attica for getaways that are so close but at the same time, so far from the rhythms of the city...
The entertainment in the beach bars of Attica is through the roof and they have nothing to envy from their Cyclades competitors. Therefore, instead of packing your bags, just take your good mood and enjoy the summer at its best in the following places.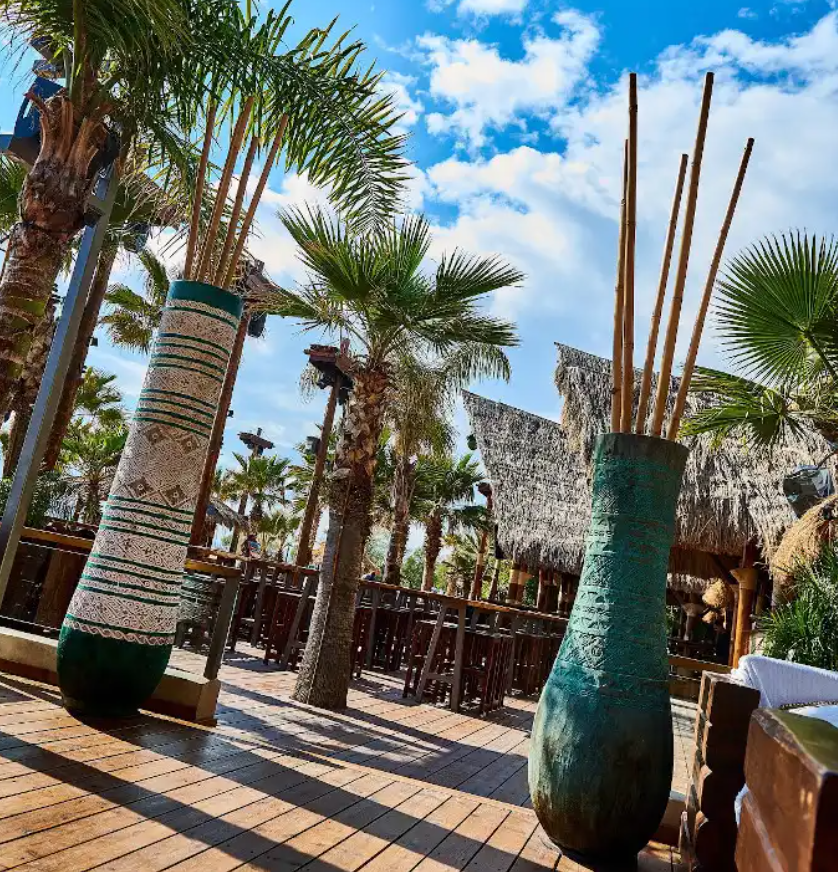 Bolivar Beach Bar
Speaking of a beach bar in Attica, Bolivar unquestionably gathers the lion's share. It is exotic in a place that looks like it is on a tropical island. The entertainment levels up with top DJs on the decks, reminding us of the bustle of Mykonos or Ibiza. If you are looking for something cosmopolitan, Bolivar is the hot spot of beach bars in Attica for this summer.
Address: Poseidonos Avenue, Akti tou Iliou, Alimos,
Tel: +30 210 983 1018
Website: Bolivar Beach Bar
Nālu
Hawaiian style, very exotic, and everything you need for company and conversation by the sea. You can drink coffee, eat and enjoy the view. It is really worth it. Nālu is a bit more romantic in the evenings and casual in the mornings.
Address: Leof. Poseidonos, Alimos 174 55
Tel: +30 210 988 0990
Website: Nālu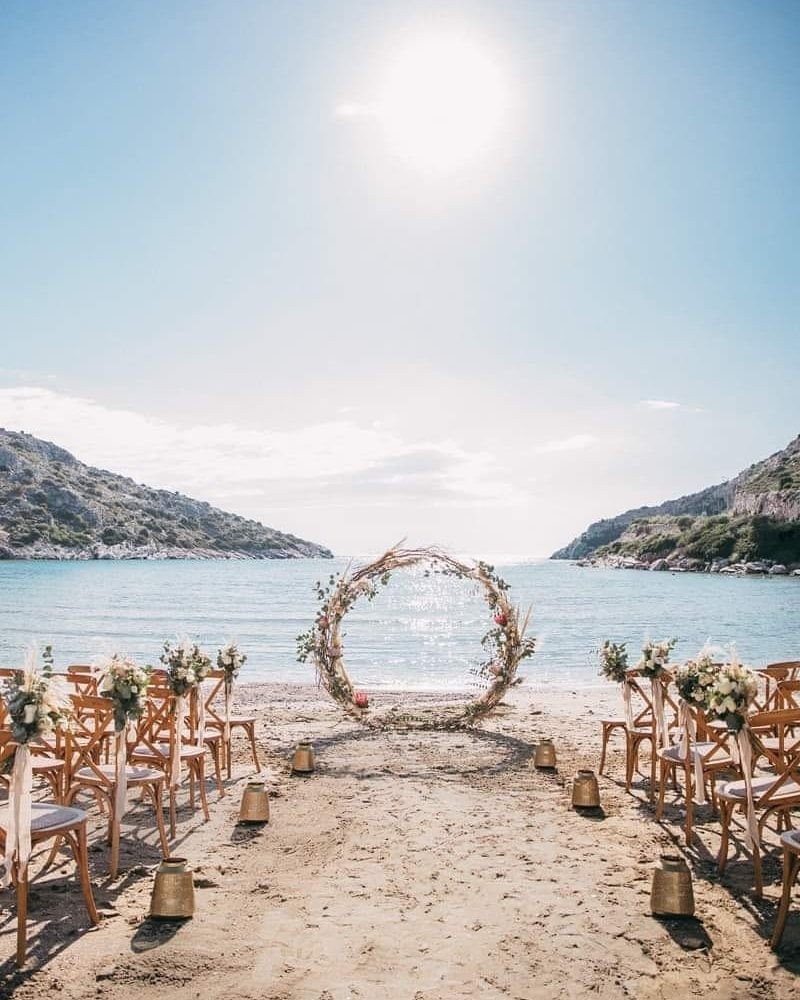 Mojito Bay
Mojito Bay is one of the constant values ​​in the area of ​​beach bars and this is not just accidental, since there you can swim, play beach volley, try delicious dishes in the restaurant and then have fun until morning in the club. And all this in a place full of palm trees, where the sunset has nothing to envy from that of the Caribbean. The prices are a bit stingy, but it is certain that if you choose Mojito Bay you will have a good time.
Address: Lombardas Beach, Agia Marina, 33rd km Athens-Sounio
Tel: +30 22910 78950
Website: Mojito Bay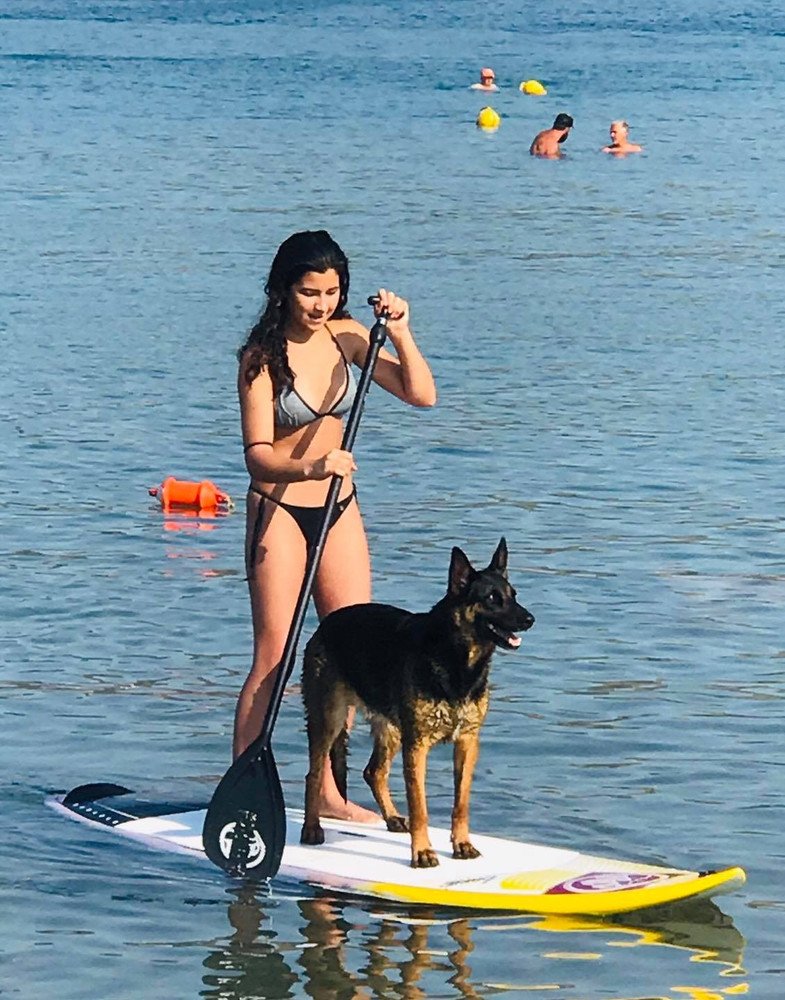 Kouros Club
Kouros Club in Anavyssos is one of the top choices of beach bars in southeastern Attica, as it is something like a multipurpose space for summer fun. Therefore, it is not only a guarantee in terms of clubbing, but it is also suitable for windsurfing lovers due to the conditions prevailing in the area, while the lounge area of ​​the restaurant is the most relaxing you can ask for. If you are in Anavyssos during the summer, you must visit the Kouros Club.
Address: 50th km of Athens-Sounio Beach, Alykon Anavyssos Beach
Tel: +30 22910 40804
Website: Kouros Club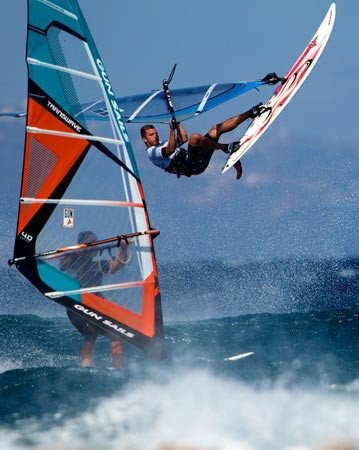 Nissakia
If instead of having fun on the sand you prefer extreme sports in the sea, then Nissakia in Loutsa is your paradise. It is one of the busiest places in Attica for windsurfing and kitesurfing since even with a little north the conditions are ideal with enough air in the area. If you still just want to watch those who indulge in spectacular sports, the café bar/restaurant is open from 9 am to 2 pm and is recommended if you are looking for something more relaxing and quieter near the sea.
Address: 29 Karystou, Artemis Loutsa, Attiki
Tel: +30 22940 26323
Website: Nissakia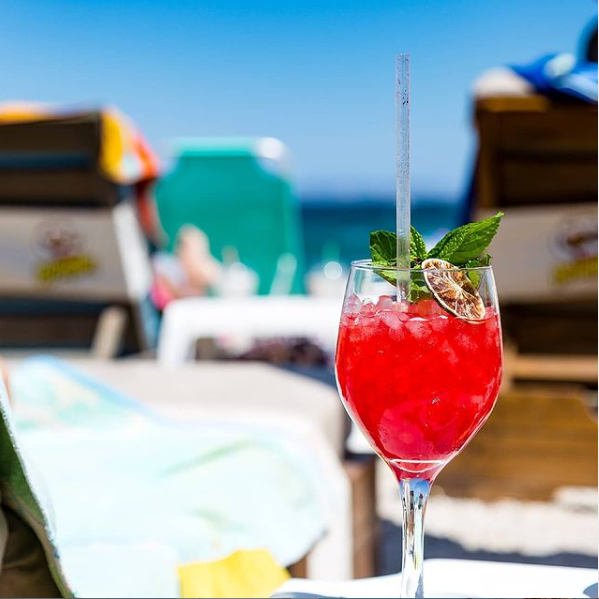 La Costa
La Costa is located in Zoumberi near Nea Makri, occupying almost the entire beach and during the day it functions as a café bar to turn it into a dynamic club at night, with the sand and gravel turning into a dance floor.
Address: Aviation 2, Nea Makri, Attica
Tel: +30 22940 50071
Website: La Costa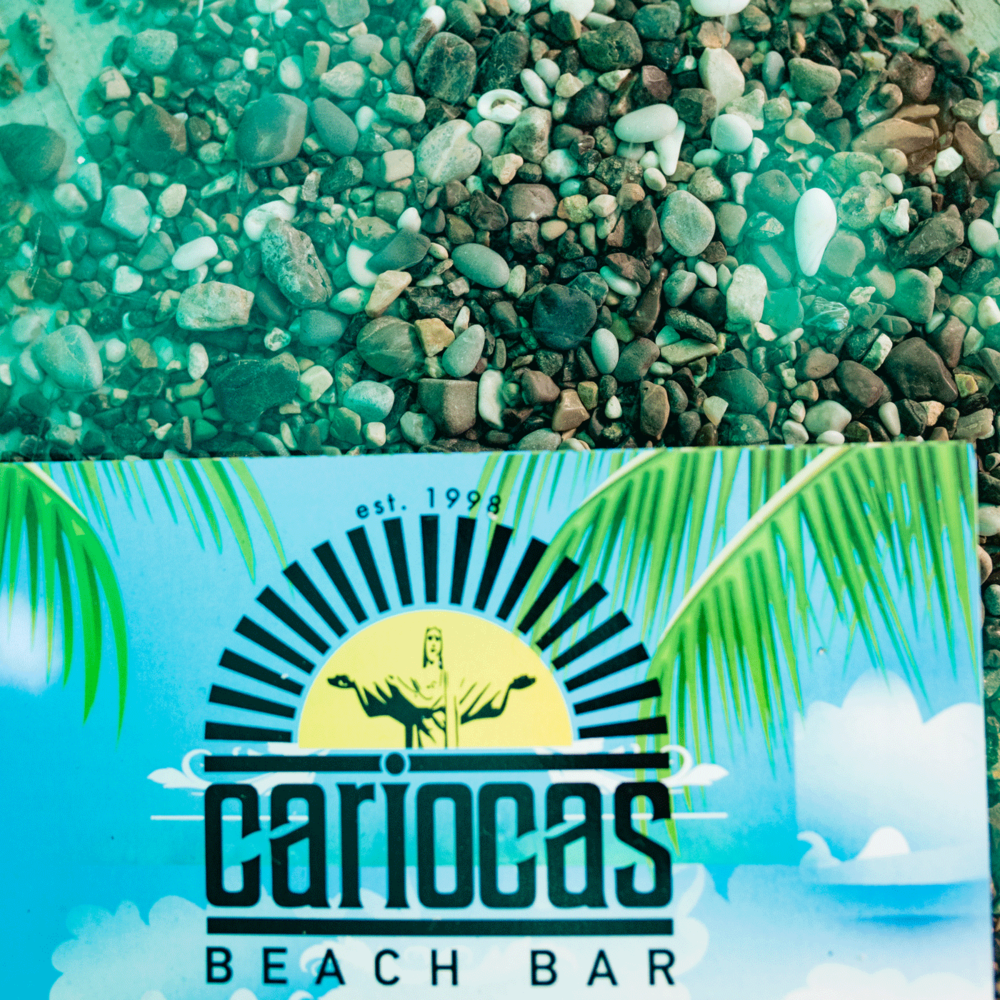 Cariocas
It is not in Attica but it is a beach bar that has written many pages in the history of summer nights. For over 20 years Cariocas has been the reason we get in the car to attend its legendary parties. Cariocas opened in 1998 and since then some of the biggest names in the electronic scene have passed. From Frankie Knuckles, Louie Vega, and David Morales, to Joe Claussell, Gilles Peterson, Francois K, and Ron Trent. The name 'Cariocas' came from the great love of the family in Rio de Janeiro, which is why you will see the Brazilian flag waving in the air. You will not travel imaginatively to an island in the Cyclades but the country of Latin America.
Address: Saint Sotira, 203 00
Tel: +30 2744 057179
Website: Cariocas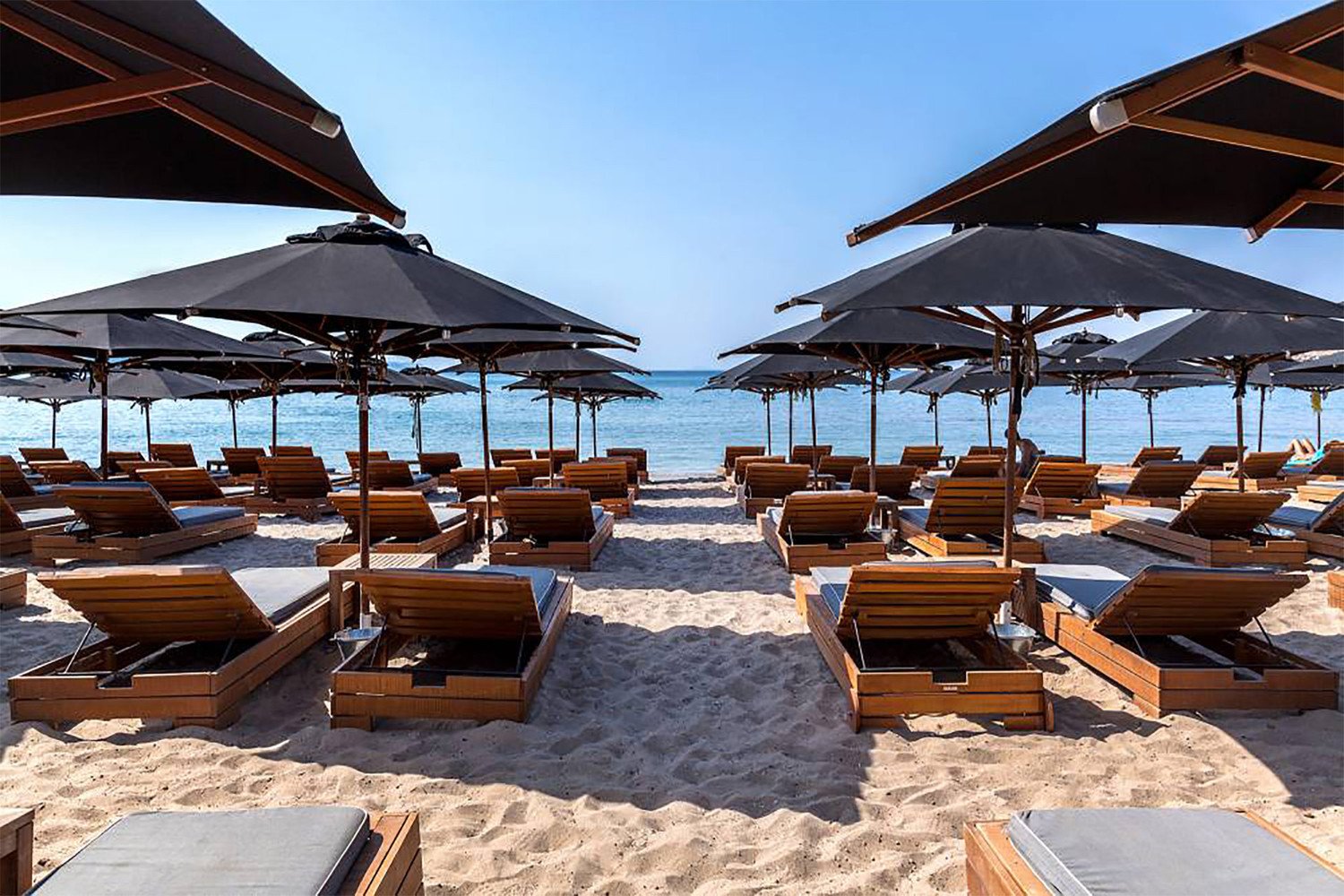 Yabanaki
Yabanaki in Varkiza is one of the most popular beach bars in Attica and those who have been there even once can explain exactly why. If you want to have fun at big parties until morning, you will not find a better place in summer Attica.
Sunday afternoons the biggest parties start and continue until late with dancing in the sand and whether you want to dance, socialize, or just have a drink and have a good time, it is worth it. There are many reasons to visit Yabanaki other than just for a swim.
Address: Vari 166 72
Tel: +30 210 451 1888
Website: Yabanaki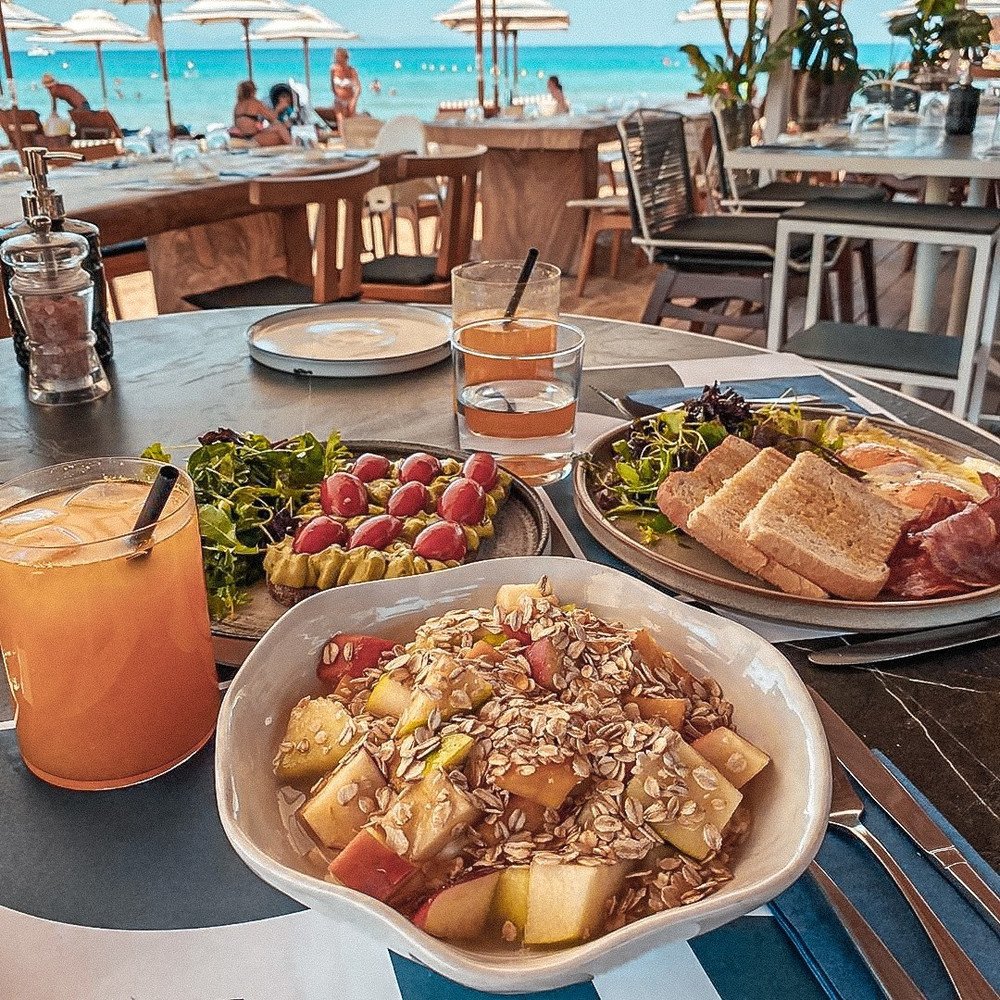 40Forty
It opened a few years ago and managed to quickly become the talk of the town with its afternoon parties. Specifically, 40forty came and gave another air to the famous Asteras Vouliagmeni. Its cuisine is stunning and the landscape blends perfectly with the experience it offers. Maybe after your swim, you will be tempted to sit and enjoy the sunset that is unique to Asteras. Sun, sea, high gastronomy, wonderful sunbeds, and cocktails that color every moment. Whether you choose the day, the sunset, or the evening, 40forty offers pure, unspoiled, and quality entertainment.
Address: Apollonos 40, Vouliagmeni 166 71
Tel: +30 210 896 1261
Website: 40Forty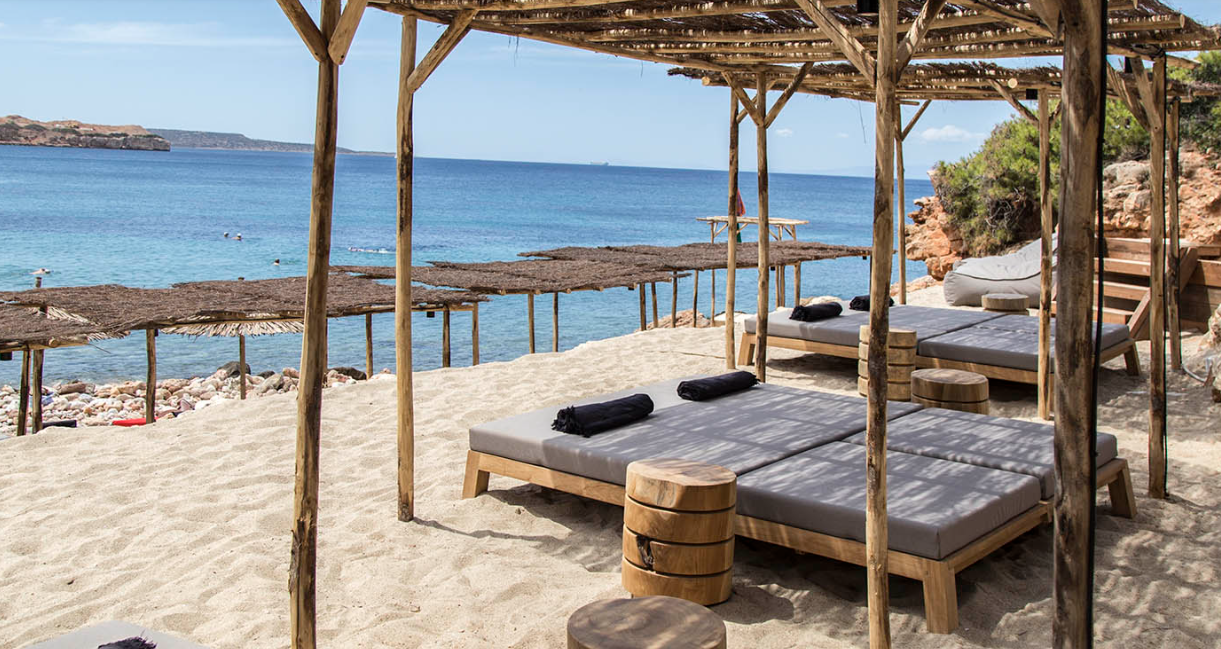 Krabo
It is hidden in a bay in Kavouri and specifically in Zoska Bay. It is the beach bar-restaurant of the hotel 'The Margi' and it is really an oasis within walking distance from Athens. Its boho aesthetics, pillows, and tables make you think you are on an island, while the view you enjoy relaxes you in the moment. Creates a dreamy setting, against the backdrop of the bay of Vouliagmeni. Whether you sit for a drink, or food, or enjoy your bath, Krabo is a unique choice.
Address: Thespidos, Vouliagmeni 166 71
Tel: +30 210 896 3309
Website: Krabo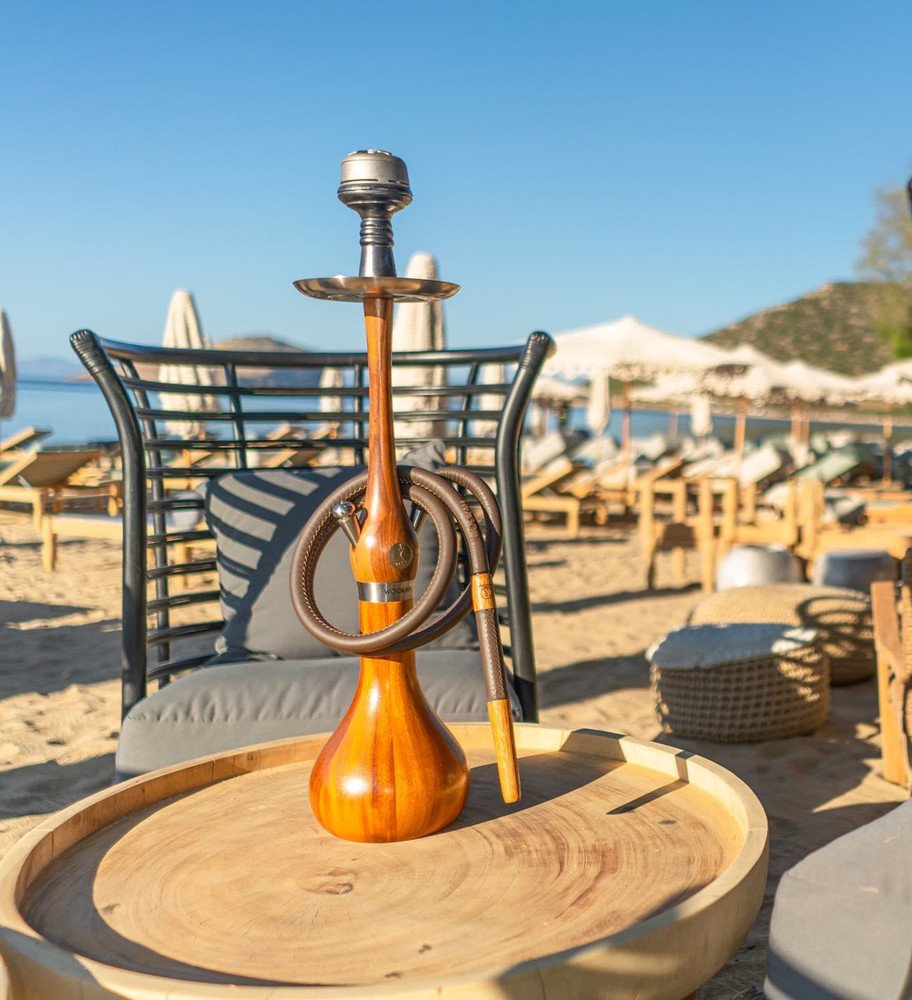 Nakal State of Mind
In the place where Kalua was located in Porto Rafti for many years, now Nakal came to stay. NAKAL state of mind is a luxury bar-restaurant in an amazing location by the sea. It has an exotic charm with boho elements dominating every appearance. Comfortable sunbeds, beds, and poufs where you can relax and feel that you're never running out of time. There or at the restaurant tables you can enjoy its delicious dishes, which move on fusion paths with ethnic influences. Its imposing wooden entrance from the first moment makes you understand that you are in one of the best beach bars not only in Attica but in the whole of Greece. Maybe you feel for a while that you are in Mykonos. Enjoy your cocktail after the dive and you will feel that you went on vacation.
Address: Avlakiou 100, Porto Rafti 190 03
Tel: +30 22990 88229
Website: Nakal State of Mind