It is called the "Gibraltar of the East" because if seen in miniature it is identical to the Rock of Gibraltar. We thought of a trip to this beautiful place which is not your typical summer destination, but it's well worth the visit.
Monemvasia stands out for its Castle, which has two settlements and is among the most beautiful sights in the country. If you look at the photos, you immediately understand why.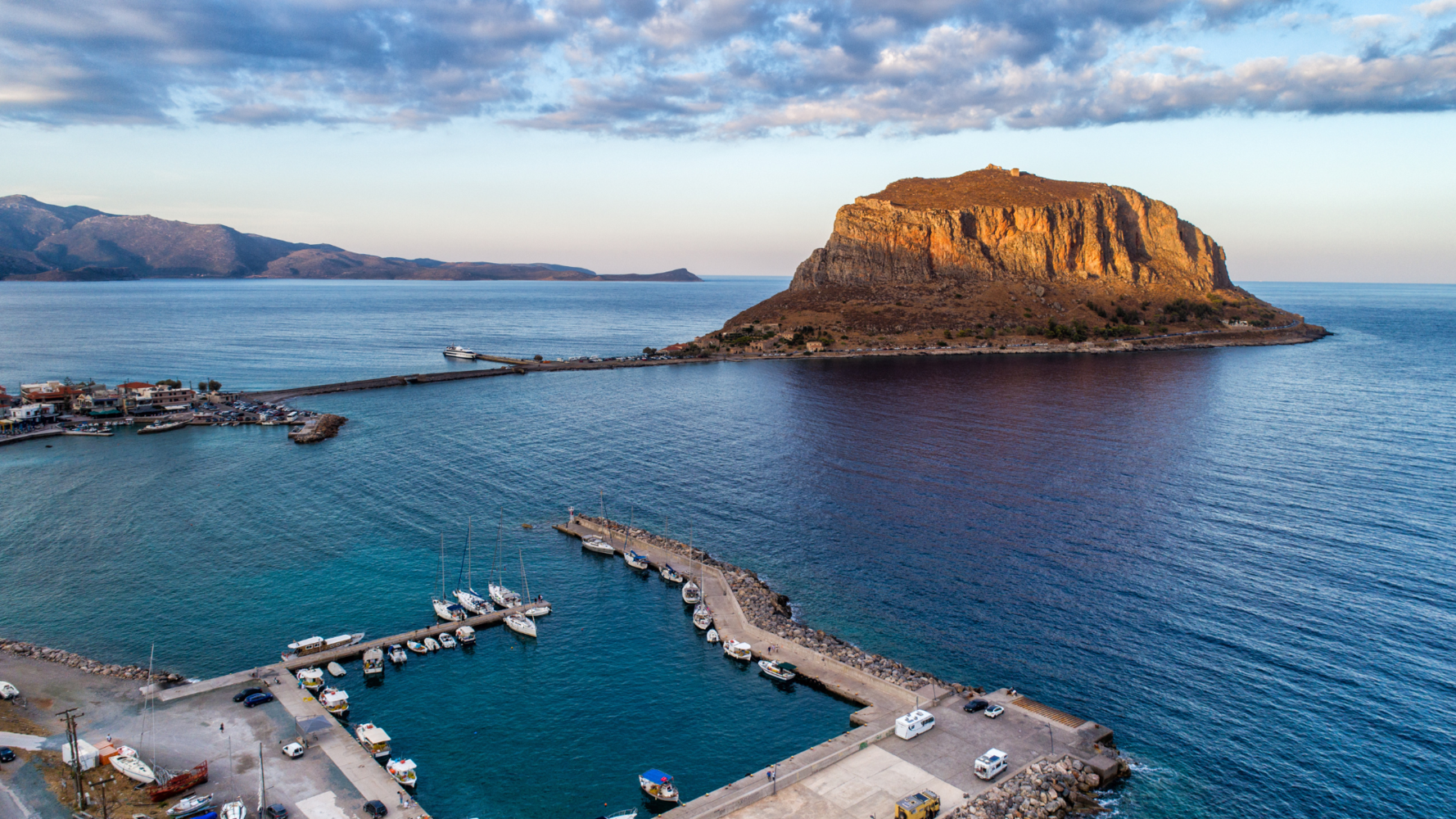 Monemvasia Overview
In the Castle, there are 40 churches, the most famous of which are those of Panagia Myrtidiotissa, Panagia tis Kritikia, Agios Nikolaos, Agios Stefanos, Agios Pavlos, and Agia Anna.
Monemvasia is divided into two parts: the Upper Town - which was built first and is not inhabited - and the Lower Town which is inhabited nowadays and hosts important attractions. The great Greek poet Giannis Ritsos, whose tomb is located there, also hails from Monemvasia.
It is located in the prefecture of Laconia and is undoubtedly one of the most beautiful places. The historic castle state of the South is a wonderful destination for any time of year as the unique atmosphere is unbeatable!
Monemvasia constantly attracts visitors from all over Greece and the world, to get to know its diversity and its multiple and varied elements against a romantic backdrop, while it is ideal for all seasons of the year, for weekends or multi-day getaways, for relaxation or action!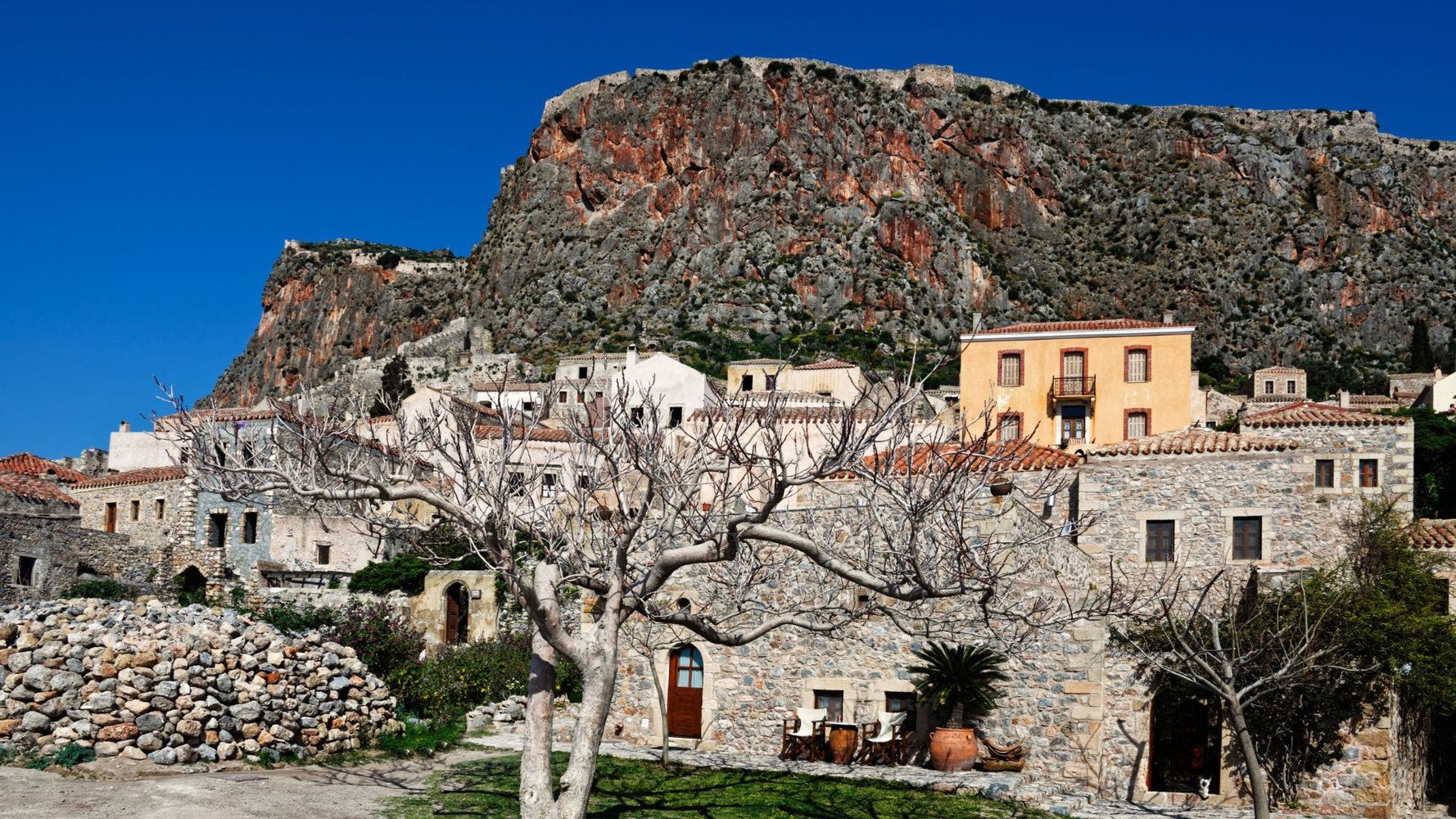 What you must do in Monemvasia – our 10 Stops
Monemvasia easily meets every visitor's requirement and desire, but beyond what you will want to see and do, here is a list of 10 things that one should do when visiting the area!