Ingredients:
8 medium-sized tomatoes – not too soft
4 big bell peppers
1½ teacup of olive oil
2 big onions, grinded
1 water-glass of rice
2 heaped soup spoons of pine seeds
2 heaped soup spoons of black raisins
1 small cup of mint leaves, minced
1 small cup of parsley, minced
½ a kilo of potatoes
1 cup of rusks or toasted bread, grinded
Salt and pepper
Preparation
Skin your potatoes and cut them in medium-sized wedges.
Wash and dry your tomatoes and peppers.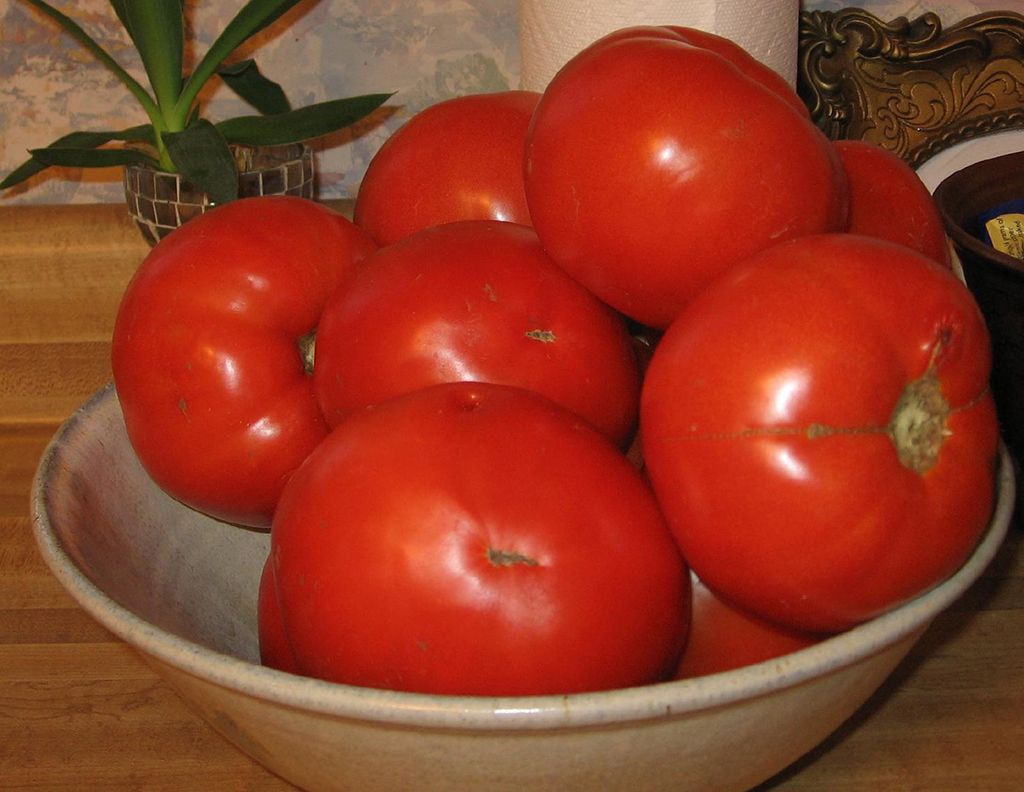 Take a sharp knife and cut a cap off the top of each tomato and pepper. Hollow out the insides of them with a teaspoon, but keep them separately.
Throw the tomatoes' pulp in a blender and turn them to a sauce-like mix.
Pour a cup of olive oil on a frying pan and fry your onions slightly, then add your pine seeds, raisings and rice while stirring the mix. Leave them for 2 minutes and take them off the fire.
Throw in your tomato sauce, parsley and mint, along with salt and pepper and give it a good mix.
Place your empty veggies on a big baking tray and start filling them up to ¾ of each one's volume, without pressing the mix to the bottom – the rice will puff-up, so it needs space.
Having done this, proceed by scattering the potatoes between the veggies, sprinkle everything with the grinded rusks, slowly empty the remaining ½ cup of olive oil over everything, add water and any left-over rice mix up to half the pans height, salt and pepper.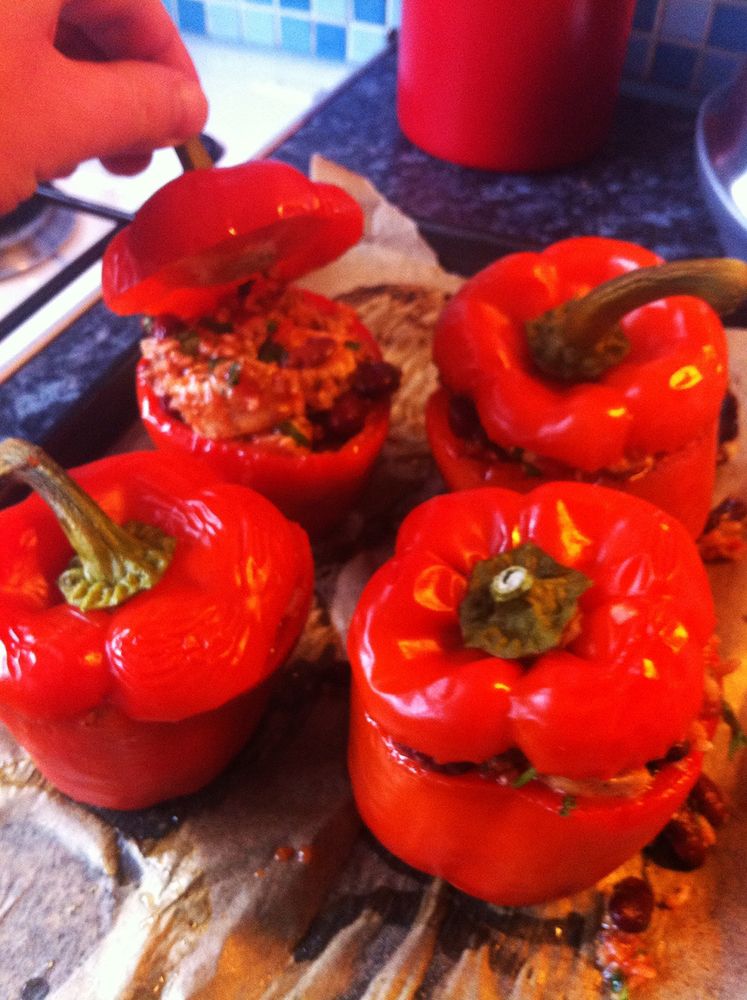 Have your oven preheated to 160 degrees Celsius, then put the tray inside and leave it for about an hour. Then increase the temperature up to 180 for another half hour. Then take them out and let them cool down while you cut big slices of feta, the classic side-kick.
Note: You can take the pine seeds and the raisings out and/or add minced meat to the mix at the frying stage if you want. Some people have their rice mix boiled a bit before they stuff it in the vegetables, (to have the cooking time shortened) but then it does not absorb all the flavor out of them; slow cooking and full taste is the Insider's way…
Cover Image Credit: topsyntages.gr