Manon Leroyer
If you feel like discovering different places and getting out of your comfort zone, you can taste French specialties in the heart of Athens. Here are 5 places that will remind you of France.
1. Portatif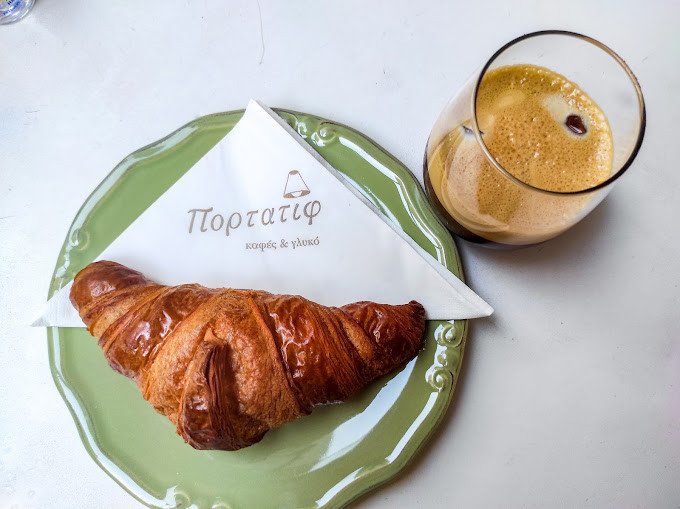 If you are a French citizen living in a foreign country, the thing you will surely miss the most is a good croissant or a pain au chocolat. I must admit that Greeks are not the best when it comes to French pastries but Portatif is an exception to the rule. This bakery offers quality viennoiseries and pastries, even better than in some French bakeries. Seeing the artisans working within the store itself gives the place a friendly atmosphere and assures you that everything is homemade.
📌 Address: Mavromichali 81, Athens
2. Paul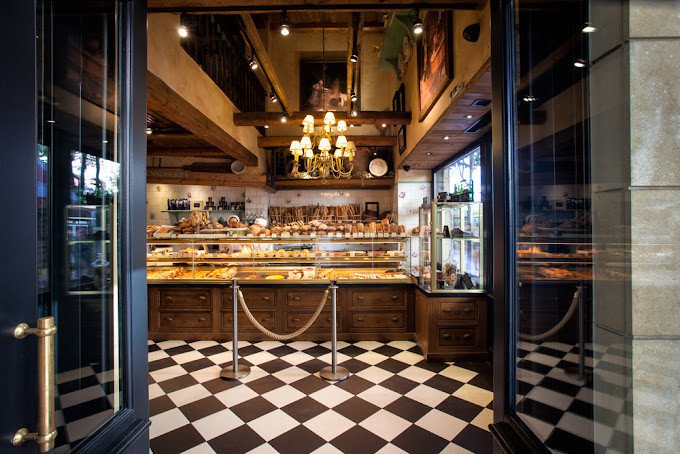 As ancient as the emblematic Eiffel Tower, this renowned French and international brand offers a wide variety of pastries, breads, croissants and sandwiches. It is the ideal place to enjoy a breakfast or a meal on the go in a chic and friendly setting. You won't have the view of the Eiffel Tower but your taste buds will travel to France!
📌 Address: Panepistimiou 10, Athens
3. Au Grand Zinc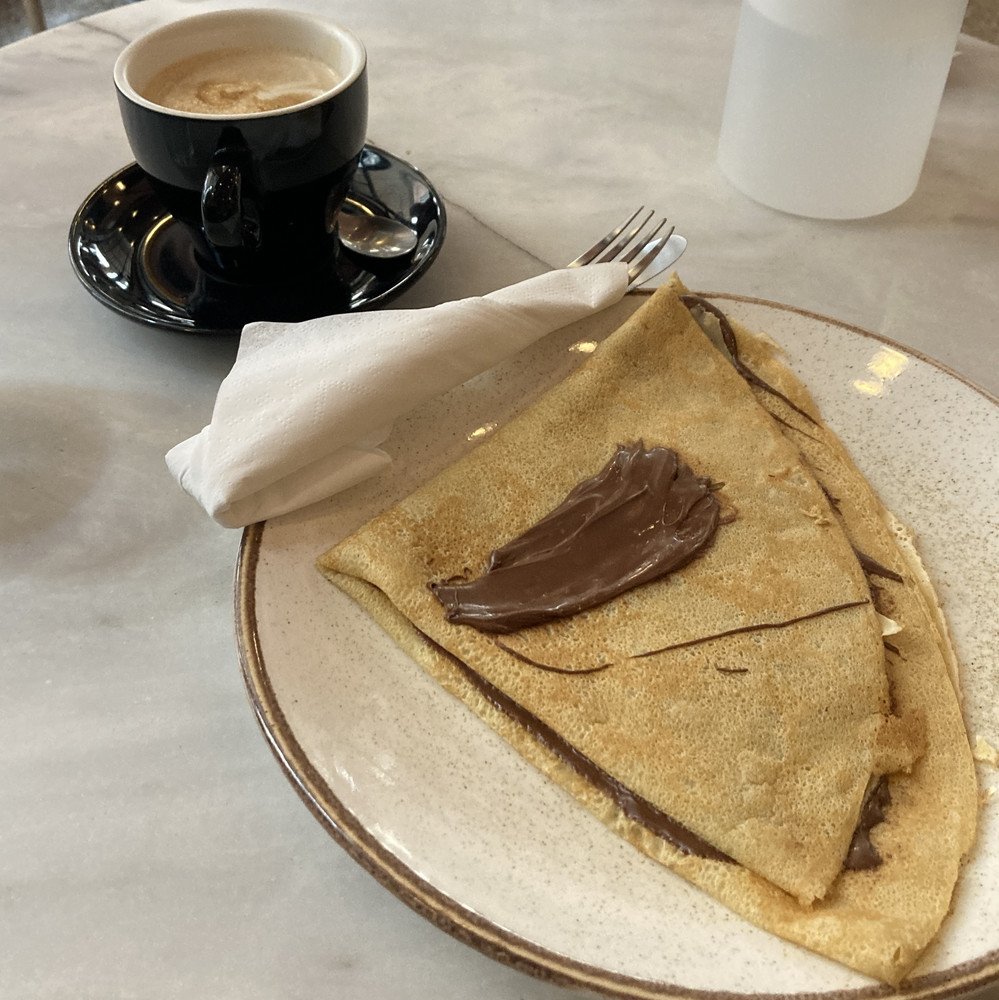 If you wake up with a sudden craving for crêpes for breakfast, Au Grand Zinc is the place to go. Located on Char. Trikoupi street, it is on Saturday morning, when the big market of Exarchia takes place that you can enjoy a friendly atmosphere mixing all generations. The particular setting of the crêperie, with its corner bar and its evocation of the old decorated French bistros, becomes a meeting point for the inhabitants of the neighborhood. Enjoy a crêpe that has all the makings of a French crêpe while sipping your coffee in the midst of this chic and vintage atmosphere with the look of a Parisian bistro.
📌 Address: Char. Trikoupi 92, Exarchia, Athens
4. Alexandrinó Café Bistro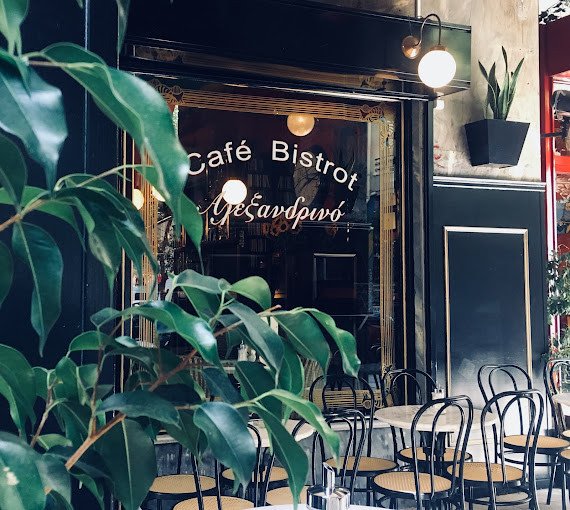 This elegant and romantic bar with a European atmosphere contrasts with the whimsical and artistic soul of Exarchia. It is "the place to be" if you want to enjoy a quality coffee, fill a small hunger or have a pint of beer. Alexandrino Café Bistrot offers a variety of wines and classic cocktails. Full of taste, class and jazz music!
📌 Address: Emmanouil Benaki 69a, Athens
5. Abreuvoir
In this gastronomic restaurant with a chic atmosphere, a large part of the French culinary heritage is revisited. From snails to quiche lorraine, foie gras and salade niçoise, rediscover the classics of French gastronomy in the heart of Athens. Though don't be surprised by the prices that are also very French...
📌 Address : Xenokratous 51, Athens