Syntagma Square "flooded" with Christmas lights on November 23rd, 2021. More than 60,000 colorful lights with a total length of 5 km, lit up the Christmas tree from top to bottom, pleasantly surprising the Athenians, who at that time were passing through the most central part of the capital.
The 19-meter-high tree, which "traveled" to Athens from Karpenisi, was illuminated through an audiovisual spectacle, organized by the Municipality of Athens, thus "announcing" the official start of the festive season in the city -32 days before Christmas.
Beams of light turned the night into day, while impressive cinematic images, composed an atmosphere of joy and celebration, sending the optimistic message that the "hazy" mood imposed by the pandemic can be overturned and the best days are ahead.
Syntagma Square, the Greek Parliament, as well as the streets and buildings around, were illuminated with 350,000 lights with a total length of 29.5 km. The spectacle was accompanied by the original music of the composer and sound artist, Stavros Gasparatou.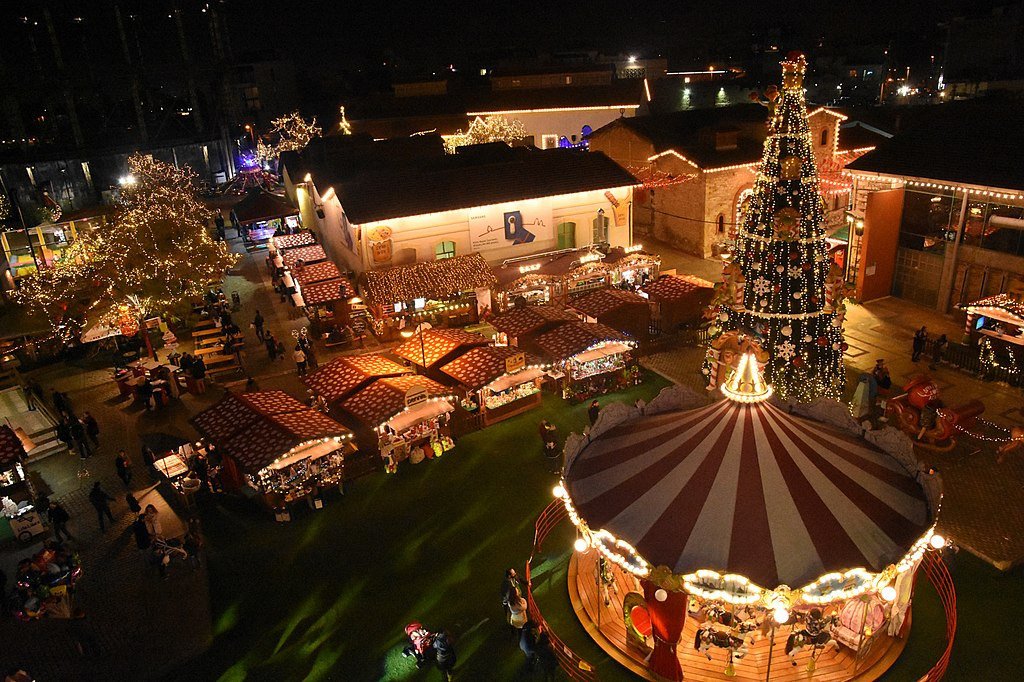 Festive Atmosphere in the Neighborhoods as well
The ambitious plan of the Municipality of Athens to decorate and illuminate all the neighborhoods of Athens is in full swing. From Neos Kosmos and Pagrati to Goudi, Kolonos, and Votanikos, the city is already turning into a glamorous scene with light bulbs, stars, colorful balls, and garlands.
Ornate constructions are erected in 35 squares, while more than 4,000 ornaments are placed on the streets. The decoration is completed by garlands with a total length of 70 km and lighting tubes on the columns. With the illumination of the squares, the main avenues, the ring roads, but also the smaller streets, Athens is gradually completing its bright decoration in view of Christmas.
Feature Image by Vasiliki Pantazi