Manon Leroyer
Monastiraki is the central square of Athens and therefore offers a wide variety of stores, restaurants and bars that will please tourists and residents alike. Here is a list of the best places in the vicinity of Monastiraki Square.
1. Lukumades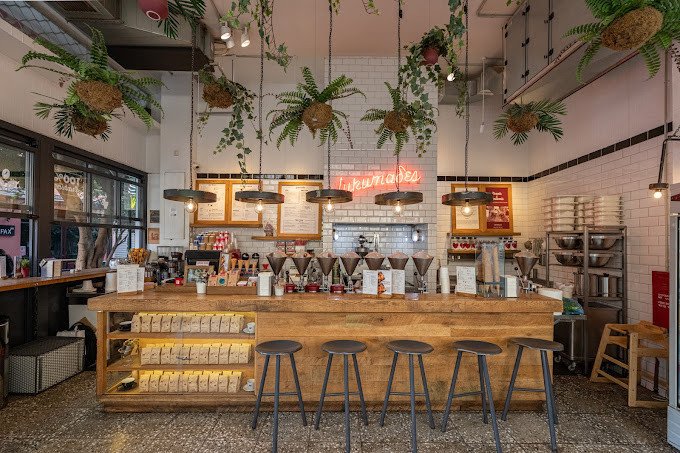 They have everything ordinary and yet the loukoumades are a treat for the taste buds. Originally covered with honey and cinnamon, these typical little doughnuts are part of the Greek culinary heritage. Choose the filling and topping of your choice and enjoy this sweet and particularly caloric treat in the heart of the street of the god Aiolos, god of wind.
👣 3 minutes walk from Monastiraki Square
2. Leathershop77 by GEORGE KERAMIDAS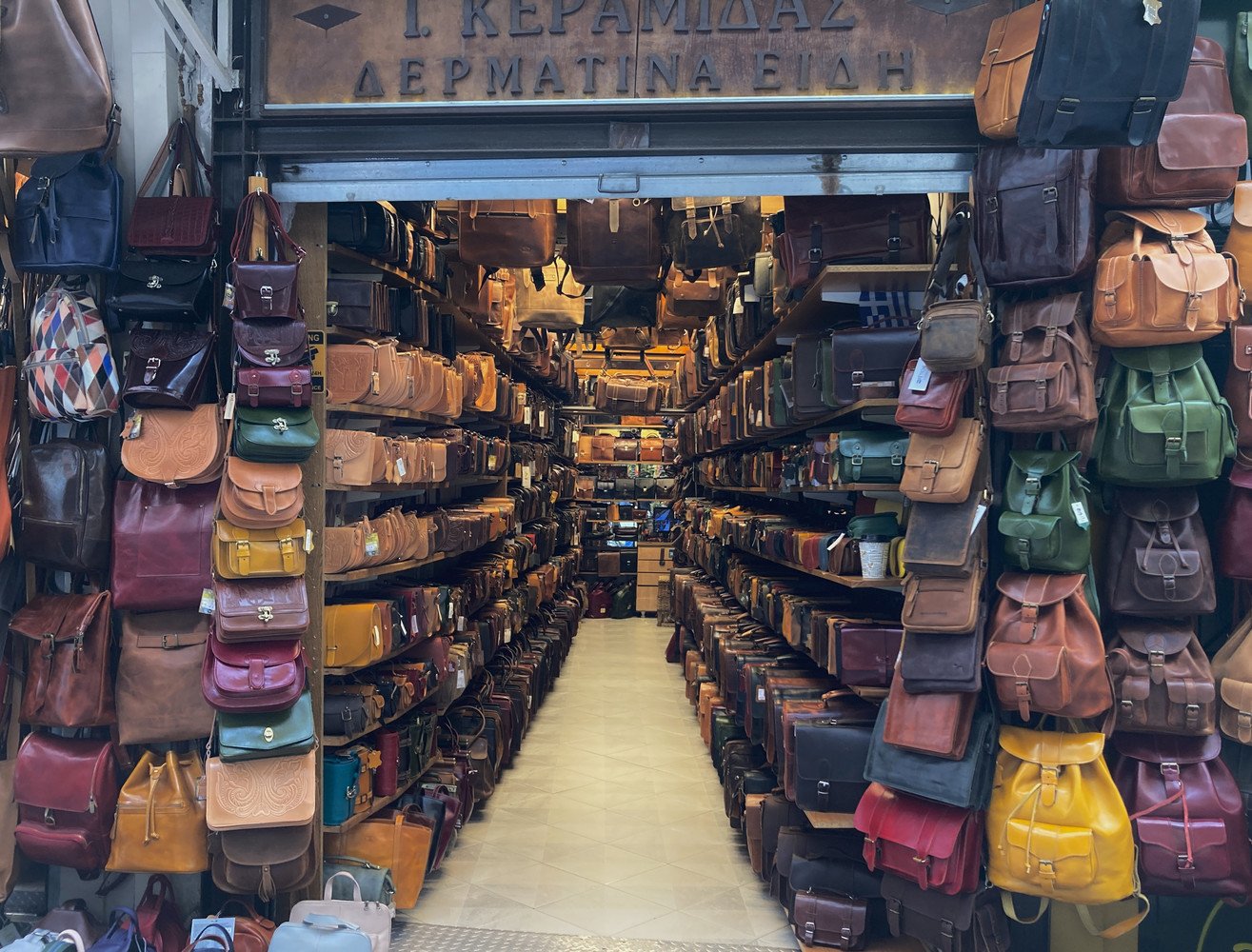 Athens is famous for its leather accessories and bags, which is why you can find many stores in different areas of the city. Leathershop77 sells bags in various colors, of all sizes and handmade with leather from Crete. Of course this quality translates into slightly high prices - but still reasonable for such items - count around 25 euros for the smallest bags.
👣 1 minute walk from Monastiraki Square
3. O thanasis
This restaurant has a traditional and family atmosphere and offers many of the classics of Greek street food carefully prepared. If you want to try the typical Greek souvlaki or gyros, this is the place to go without any doubt.
👣 1 minute walk from Monastiraki Square
4. HYMOPEEO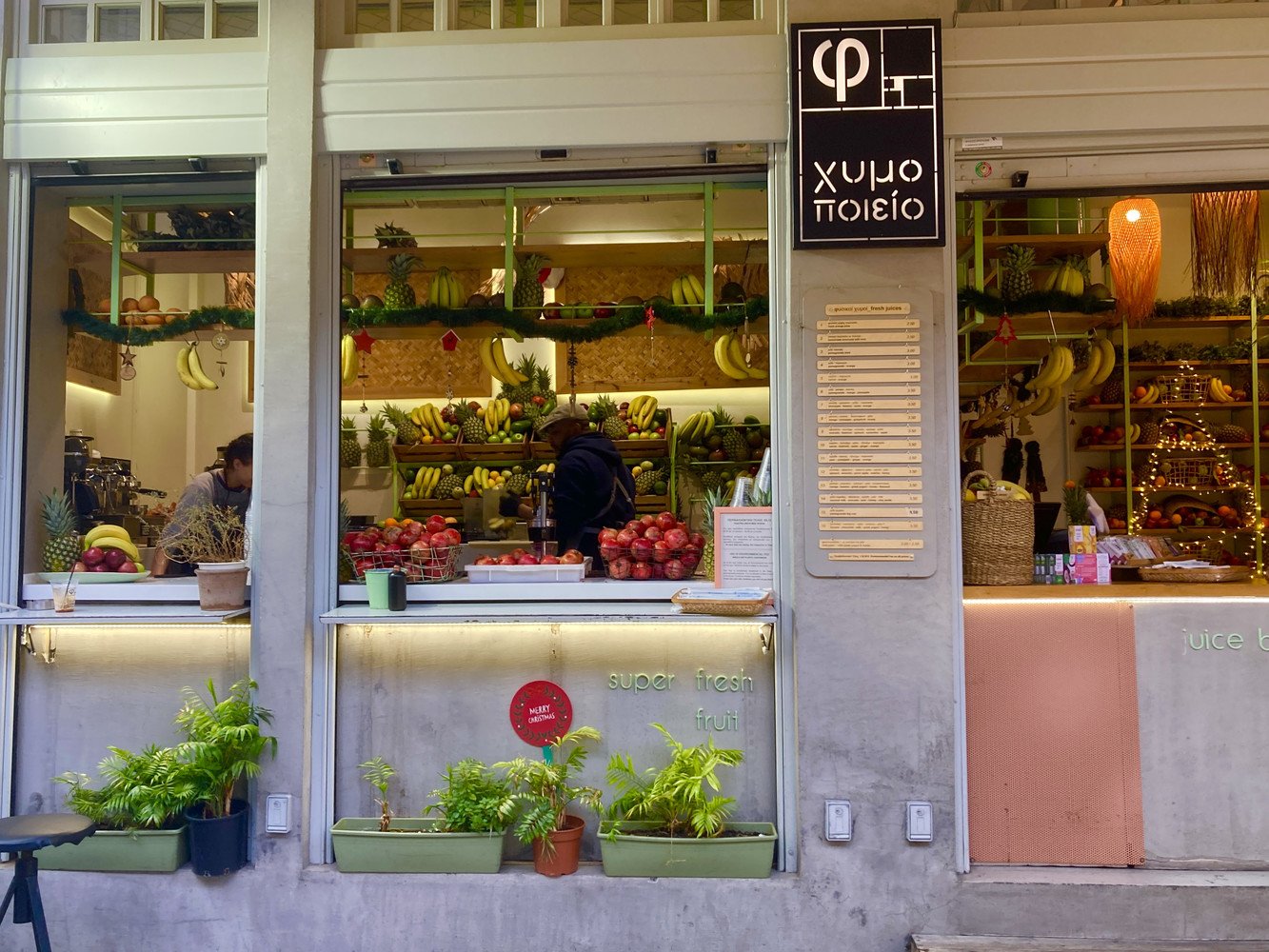 Summers in Athens can be particularly hot, so if you need a vitamin refreshment or just have a craving for something exotic, go to Hymopeeo. This juice bar offers many juices and smoothies made with fresh fruits in the heart of the Monastiraki flea market, all for very reasonable prices. It's the perfect opportunity to take a little fruity break under the Greek sun.
👣 1 minute walk from Monastiraki Square
5. Couleur Locale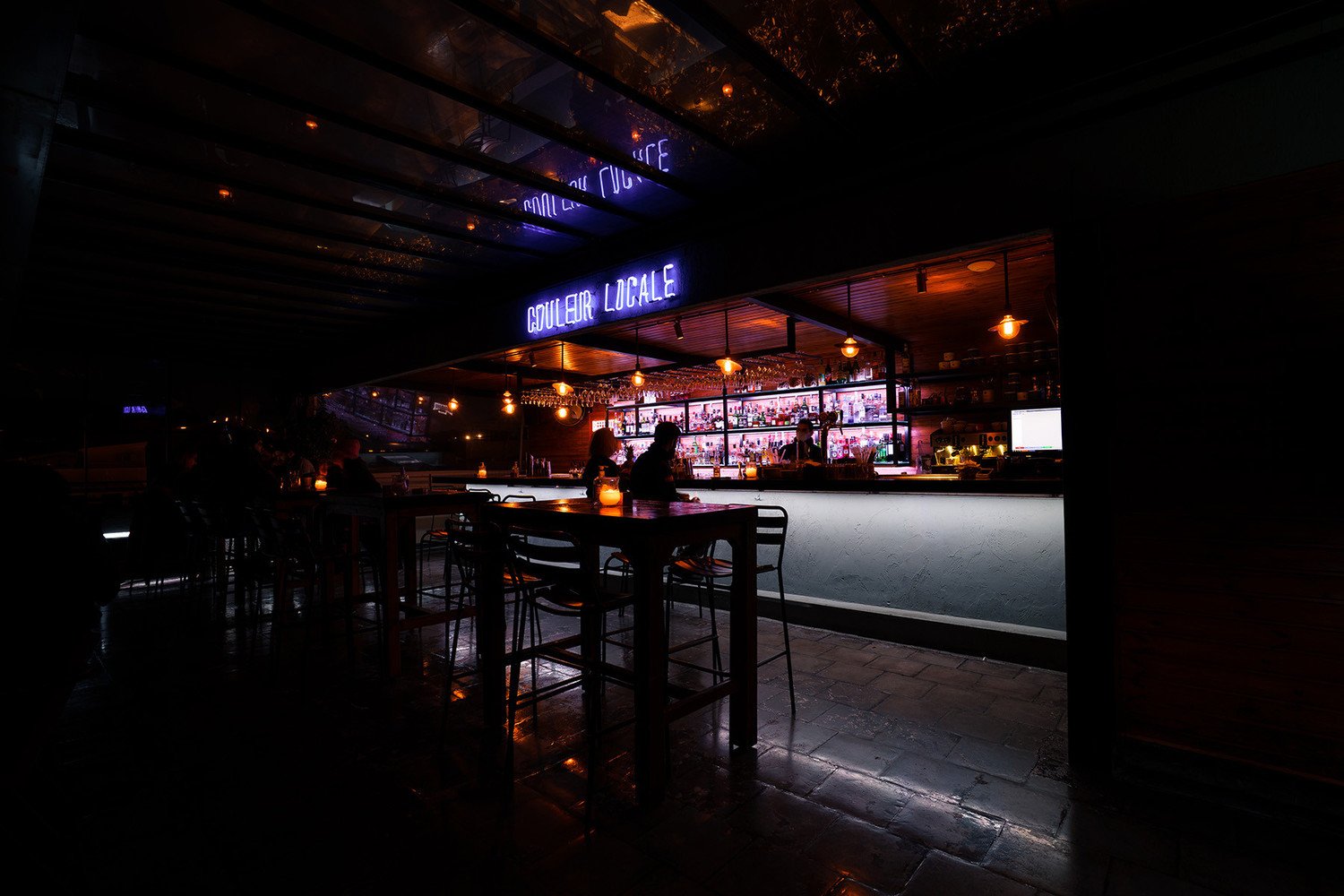 Couleur Locale is a stylish and cozy rooftop bar located in a perpendicular street of Ermou. Many students gather at this bar in the evening to enjoy a cocktail or a pint of beer with a spectacular view of the illuminated Acropolis.
👣 2 minutes walk from Monastiraki Square