Riding a bicycle around the most colorful part of the center, graced by beautiful neo-classical buildings, is the main idea. It is a proposition with strong practical advantages, as you can cover a wider area and still enjoy the views and explore the various places at your own pace, while at the same time it is as cool as it gets. But, "cycling around the city is nothing new", you might note and you could be right if we were not talking about this specific tour.
This cycling tour of the city's center is styled to the max, as it is done solely on vintage bicycles! Operating from their shop in the center of Athens, a team of specialized professionals has created a fleet of vintage, steel bikes, mainly from France and Italy, which they have carefully restored, repainted and equipped with sophisticated, up-to-date components. Each one of the bikes is, in reality, a work of art with the aesthetics of older times. With their looks and feel alone, they work a bit like a time machine, taking you back to a time before the mass-produced, plastic mountain bikes.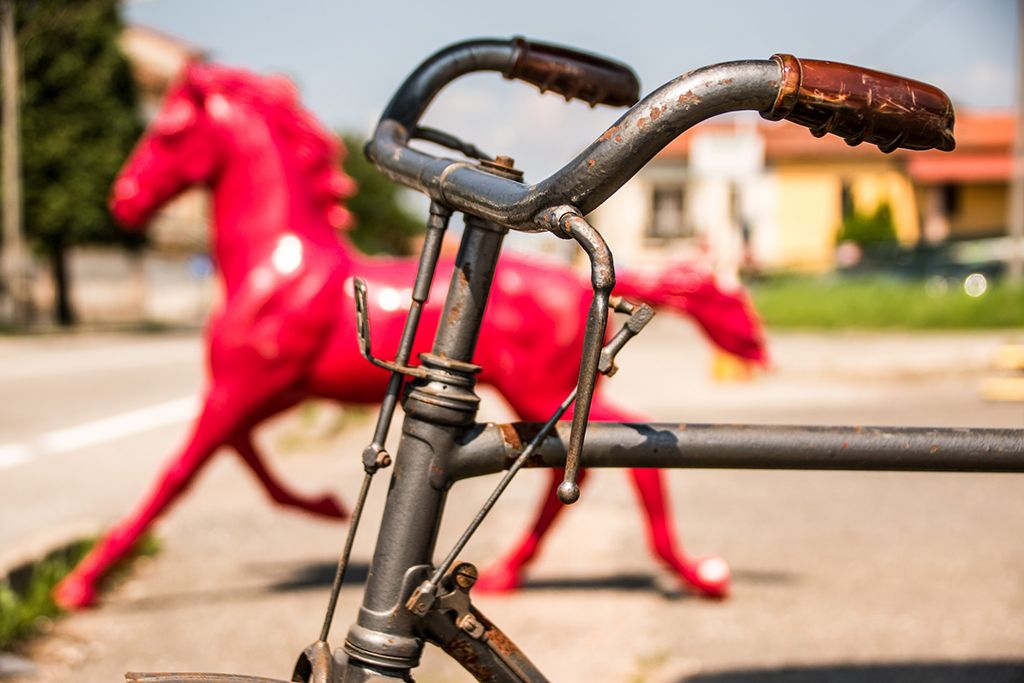 The owner of the shop started collecting all these old bikes one by one, digging around old warehouses, exchanging them for contemporary bikes while at the same time he set about fully restoring them on his own. Years later, when his collection was all ready and shiny, he beheld the fruits of his labor and got the idea of a bicycle-riding tour around the part of the city most intimate to him. The tour's unique retro style made it a success right from the start. A rolling view of this city, so full of contradictions and hidden places, with ancient monuments and trendy youth joints, offers you the chance to see more of the little pieces which make up this formidable jigsaw puzzle which we call the 'true identity' of Athens. This experience is further complemented by the bikes themselves. Well, it would be hard for things to go any other way, as everyone who sets eyes upon these beauties wants a ride on them straight away.
So, today, experienced English-speaking guides are employed to ride in style with you, taking you to see some of Athens' most spectacular hidden sites. Every guided tour starts at the shop where the visitors, with the help of the guides, find the retro bike that suits them best, among the stylish fleet. Stops for tasting delicious street food are always on the route, along with visits to urban and architectural landmarks and pleasurable detours to introduce you to what it is that this retro pedaling team loves so much about Athens.
Every tour – which usually lasts around 3 hours – concludes with a souvlaki tasting in some of the best souvlaki places of the city's center.
Cover Image Credit: Mr. Leeds