Religious or not, you'll be moved by the traditions that define Holy Week in Athens.
If you're in Athens in spring, don't miss the Easter festivities. They're filled with age-old rituals, candle-lit processions, lambs on spits, and fireworks at midnight. Many Athenians head for their ancestral homes on the islands or in the countryside during Easter week but it can be an even richer experience if you spend it in Athens.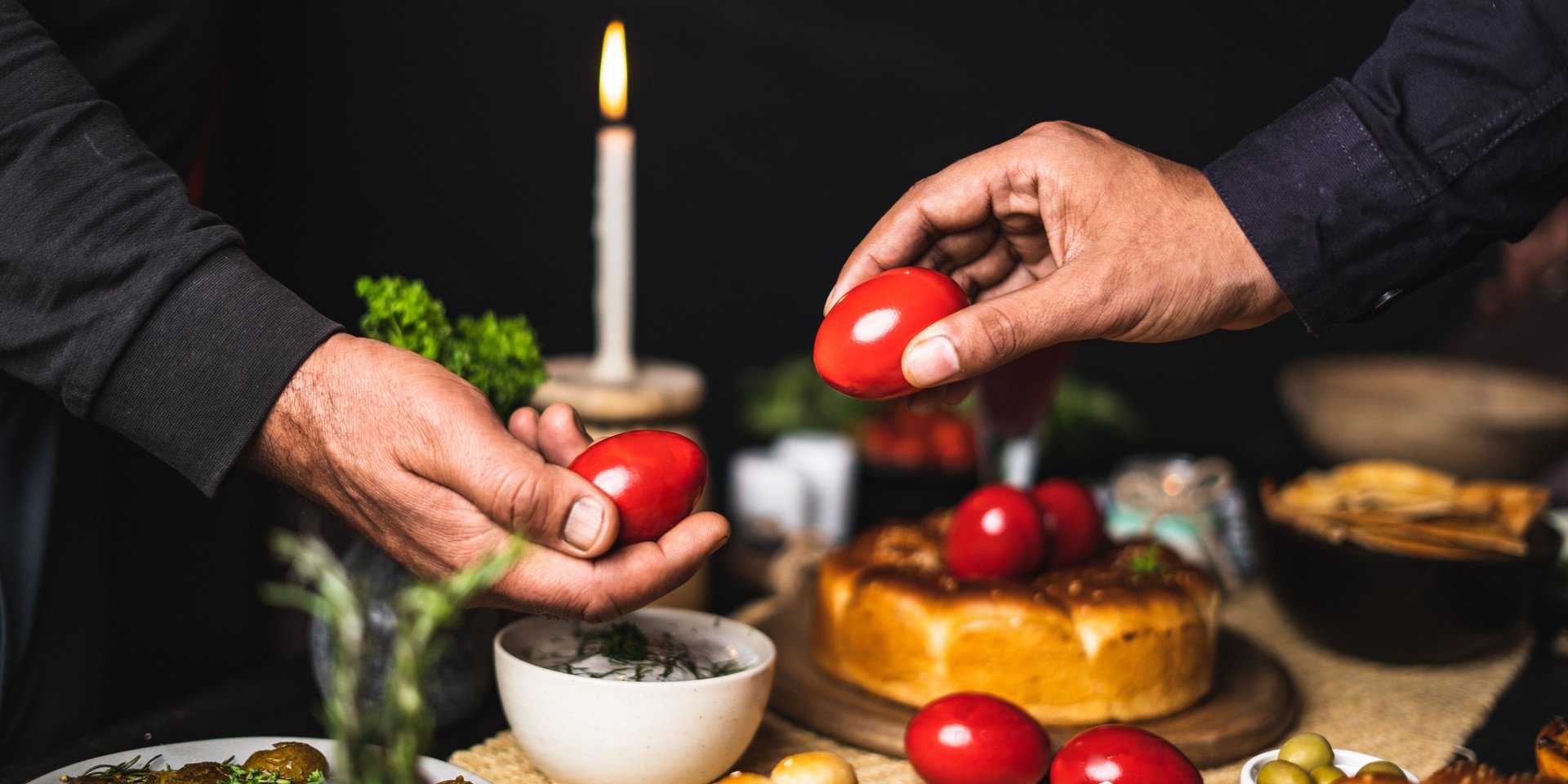 Holy Week Timeline
Good Friday
On Good Friday, the faithful in Athens follows a candlelit procession through the streets. Called the Epitaphios, and it begins around 9 pm. During the day, women in each parish decorate a wooden bier as a symbol of Christ's coffin. They cover it with fresh flowers, producing works of art. In the evening, the faithful gather at churches carrying beeswax candles. Carrying a candle and walking around their neighborhoods together in procession behind priests and pallbearers who carry an icon of Christ on top of a bier covered with fresh flowers, they sing hymns that express sorrow over his death. Mourners dressed in the black queue up to kiss Christ's bier as it passes by them during the procession which sometimes merges with those from nearby churches.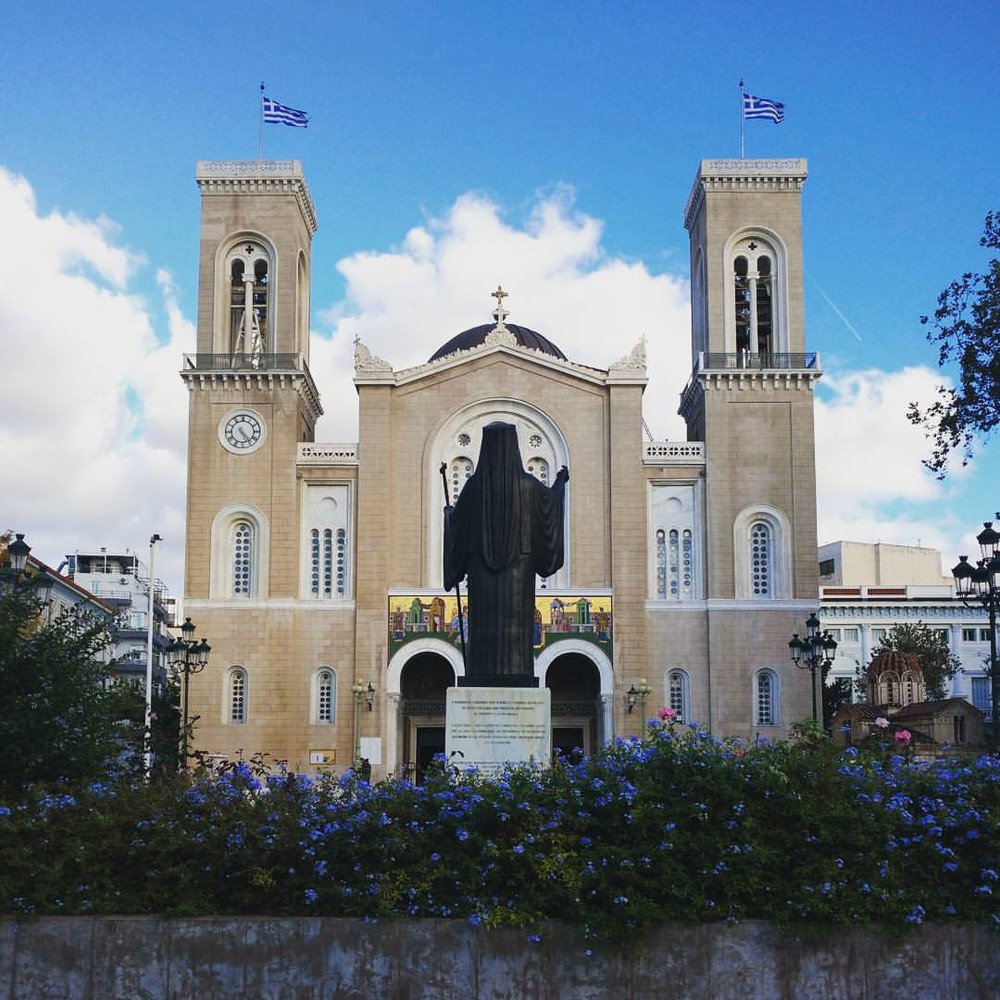 The Traditions on Holy Saturday
On Easter Saturday, thousands of people flock to Athens to see the Holy Fire arrive from Jerusalem. The ceremonies begin with the transfer of the mysterious flame of the Resurrection from the Holy Sepulchre in Jerusalem. After arriving in Athens by plane, it's dispatched to Agioi Anargyroi church on Erechtheos Street in Plaka, which is always first to receive the flame. From there, the holy fire is taken to the Metropolitan Cathedral and then distributed to churches throughout Attica.
On Saturday, Greeks gather at every church for midnight mass. The faithful crowd inside from 10 pm or 11 pm. The rest assemble outside closer to midnight. Religious or not, most Greeks won't dream of breaking this habit. They'll be holding a white candle; children often have special candles called lambadas, elaborately decorated with ribbons and Easter symbols, a gift from their godparents.
Midnight Celebration
At midnight on Easter, many churches celebrate the Resurrection of Jesus by holding a special service called Midnight Mass. As midnight approaches, all the lights in the church go out. The priest lights a candle from the eternal flame of the holy fire and announces "Christos Anesti!" ("Christ is risen!"). As the church bells toll, he passes the light from his candle to others with these words: "Alithos Anesti!" ("Verify He is risen!"). Soon, from one candle comes light for everyone in attendance at Midnight Mass.
Easter Hymn
At this point, the congregation attempts to sing the magnificent Easter hymn "Christ Is Risen from the Dead." But due to the firecrackers thrown by lads both young (and old enough to know better), the music is often drowned out. Fireworks burst and bang into the sky above the Acropolis, while bells ring frantically from every church in Athens. Streets fill up with pedestrians returning home with their lit candles. For a particularly dramatic spot to watch the flickering processions, head over to Agios Georgios at the summit of Lycabettus Hill. It's equally impressive to watch these processions wind down their steep hill afterward.
Easter Feast before Easter Sunday
For many Greeks, Easter is a time for reuniting with family and friends and feasting on traditional foods. One of these dishes is magiritsa, a soup made with the innards of the next day's lamb, spring onions, dill, and rice, thickened with beaten egg and seasoned with lemon juice. This dish is meant to soothe your stomach after 40 days of fasting before Easter and prepare it for the next day's feasting. After eating magiritsa, everyone grabs an egg red as blood and challenges his neighbor to a "duel." Crack tip against the tip, the base against base; whoever cracks first will have bad luck all year long!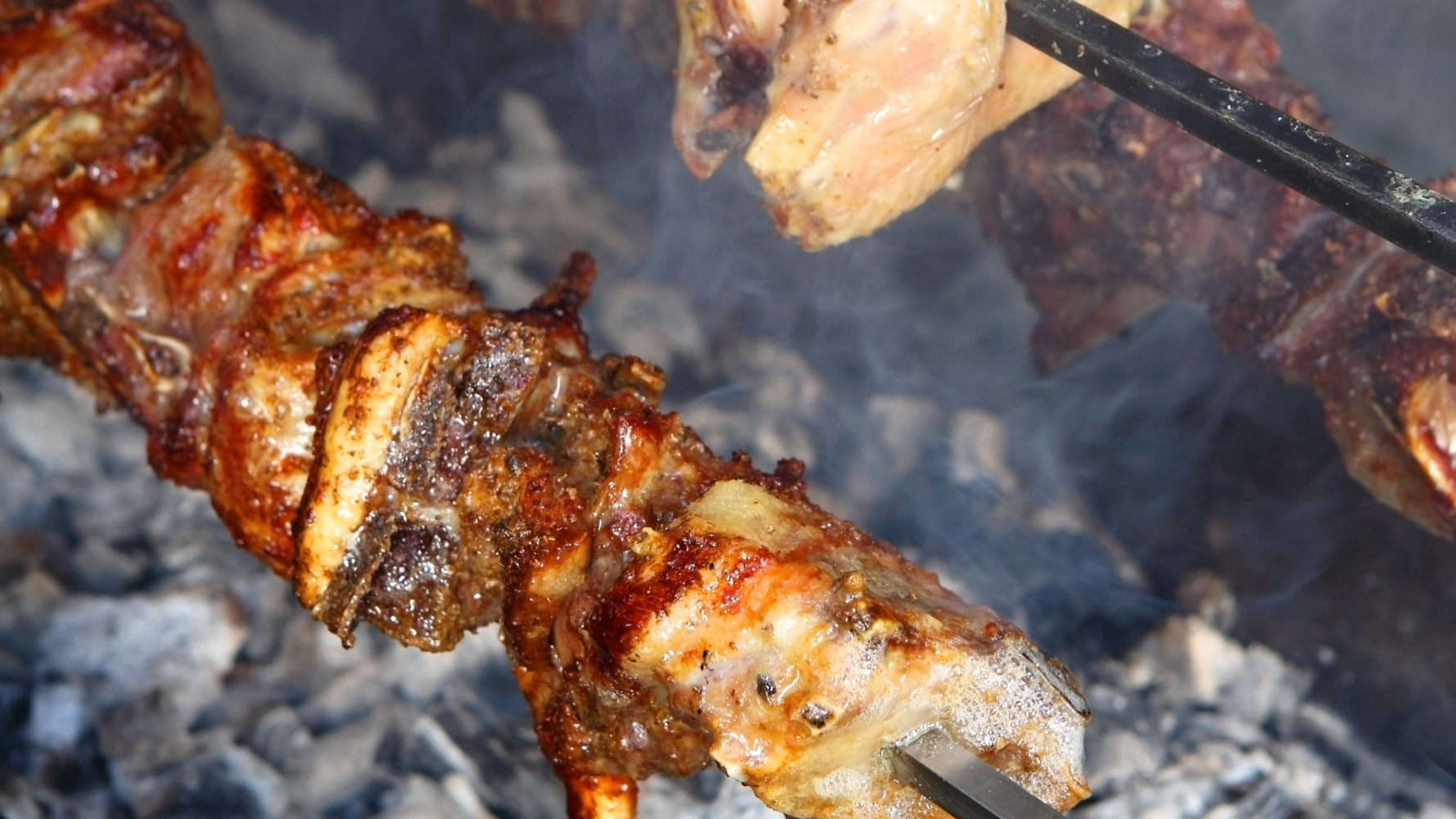 Easter Sunday Feast
On Easter Sunday, Athenians celebrate the resurrection of Christ with a traditional lamb spit roast. Men dig a pit and start a charcoal fire early on Easter morning, then turn the animal slowly over coals for hours. It's also a tradition to roast lamb and kokoretsi in the oven. You may even see some Athenian women carrying their full baking trays to the local bakery. The festivities last until well after sunset, often with dancing as the full day of drinking wine and high spirits takes effect.