However, Athens is not only defined by its city center. Belonging to the prefecture of Attica, Athens has a number of districts that are scattered all over Attica making them the perfect nearby getaways.
Below you will find our 14 suggestions! Therefore, pack your day bag, and enjoy your time in Attica!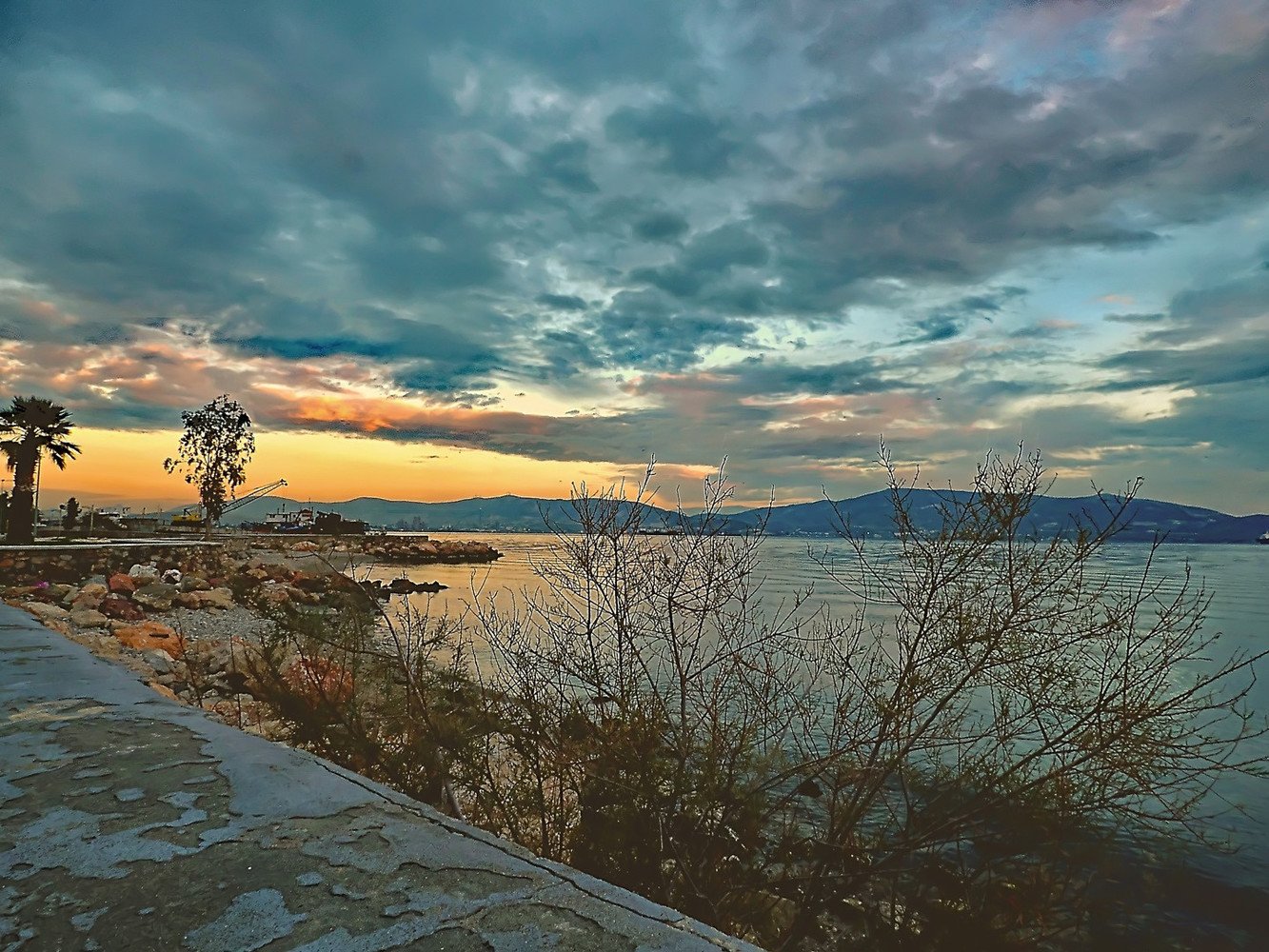 1. Eleusis: 20 km from Athens
Elefsina is a city misunderstood due to the refineries that exist in the area. However, on the beach and more specifically in the square, and around it, you can find nice fish taverns and drink your ouzo, while there are also cafes to spend your time chatting. Ship lovers will have the opportunity to see up close some of the largest merchant ships.
2.Kalyvia: 45 km from Athens
Reach Kalivia Thorikou after Lagonisi, going up the coastal road. The area attracts people mainly during the summer months, although in recent years the number of permanent residents has also increased. The great asset of the region is its taverns, which in recent years have competed with those of Vari (Vlachika). You will eat the most delicious ribs at reasonable prices.
3. Lavrio: 62 km from Athens
Known mainly for its port and mines, Lavrio is a city that you should definitely visit. We were won over by the modern city that has been built around the port and which really is a jewel. The squares and the neoclassical buildings that exist around them will definitely win you over. Naturally, there are also amazing places to drink your coffee and eat. Tip: Do not miss to pass by the Technological Cultural Park of Lavrio.
4. Legrena: 57 km from Athens
Legrena is like a magnet for the inhabitants of Attica, especially during the summer months. The beach is crystal clear and will not disappoint you as it resembles a Greek Island. Do not forget to make an effort to go for lunch at the tavern "Theodoros and Eleni". There you will eat very nice seafood such as mussels and you will thoroughly enjoy it!
5. Marathon: 40 km from Athens
Marathon is especially known for its artificial lake but of course for the marathon road race, which starts from the area. A walk on the lake dam is a must during your visit. During the route that leads you to the dam, you will be enchanted by the green landscape and you will stop to take photos of the view.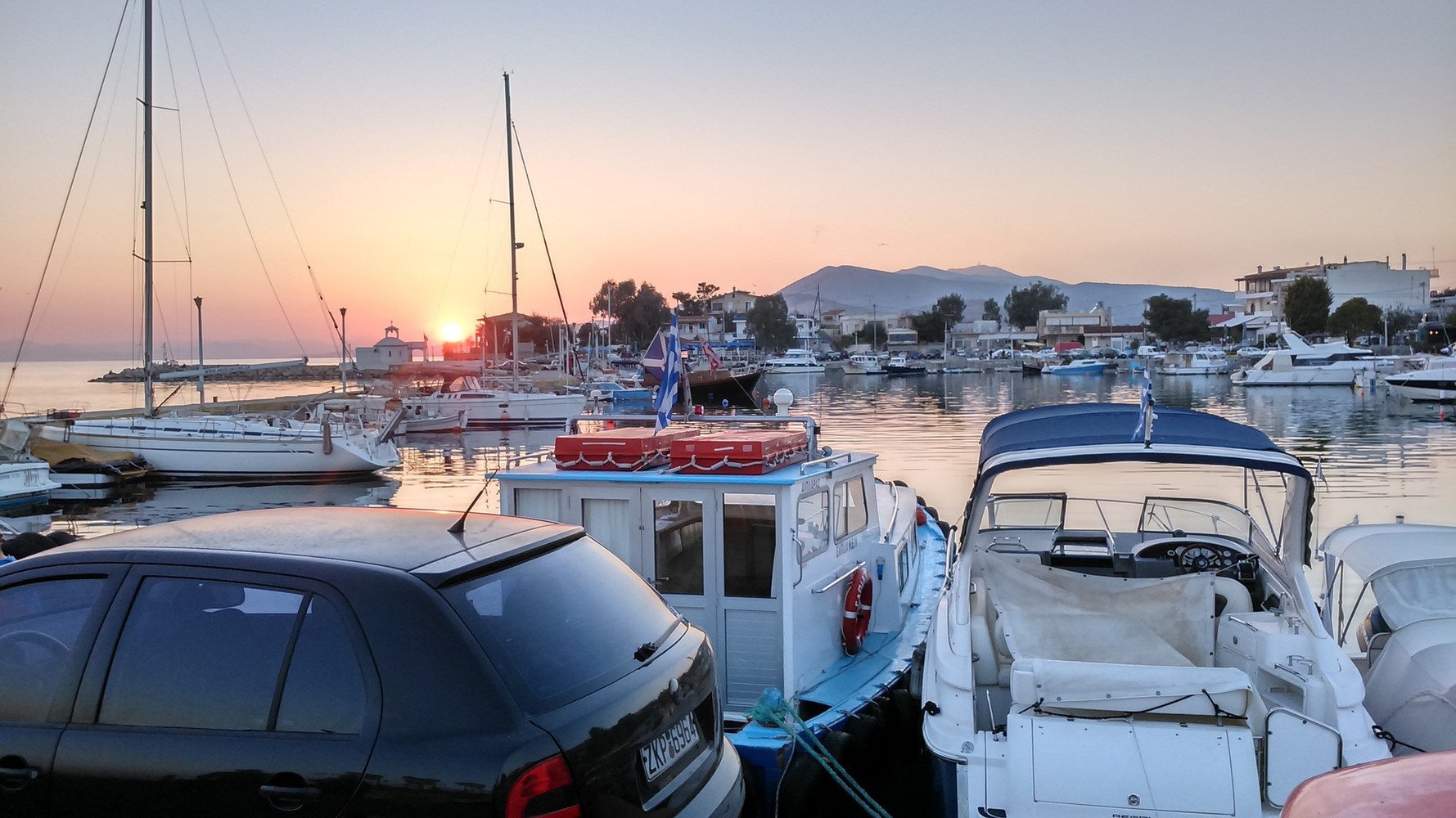 6. Megara: 40 km from Athens
Known for its hens and eggs, Megara is another nearby destination in Attica that will not disappoint. Many fans of motorsports visit Megara since there is the first racetrack ever created in Greece. If you want to eat your fish, go down to Pachi of Megara where nice fish taverns are waiting for you. Also, in the center of Megara, in the square, you will find a square of cafes reminiscent of those of the big cities of Athens. If you are lucky, you will also see parachutists falling from the military airport of Megara.
7. Nea Makri: 33 km from Athens
Nea Makri was essentially created by the inhabitants of Asia Minor who were forced to leave their own homes. Now many have their holiday homes there and especially in summer, the area is flooded with people. The port of the area is very nice and along it, many cafes and restaurants are waiting for you. The beaches in Zoumberi are located in that region and should be visited during the summer months. Do not forget to take a walk in Mati and drink coffee overlooking the sea in the very nice place called "Faros".
After you have passed Lagonisi and Saronida and before the turns start on the road to Sounio, you will reach Palea Fokaia. There is a nice market with cafes and taverns (mainly fish taverns) where you can spend your time joyously. Within walking distance is the large and very beautiful shallow sea with a sandy beach where there is a club for surf lovers.
9. Parnitha: 33 km from Athens
Parnitha is the main host of snow in Attica. Nevertheless, you will discover that it is a wonderful green place since it has the only fir forest in Attica along with many other trees and plants. Hiking enthusiasts will love Parnitha while they can visit both shelters (Buffy and Flamburi). Of course, gambling lovers will take a walk through the local casino, which is the only one in Attica. Finally, the cable car ride will give you a nice experience and incredible mountainous views.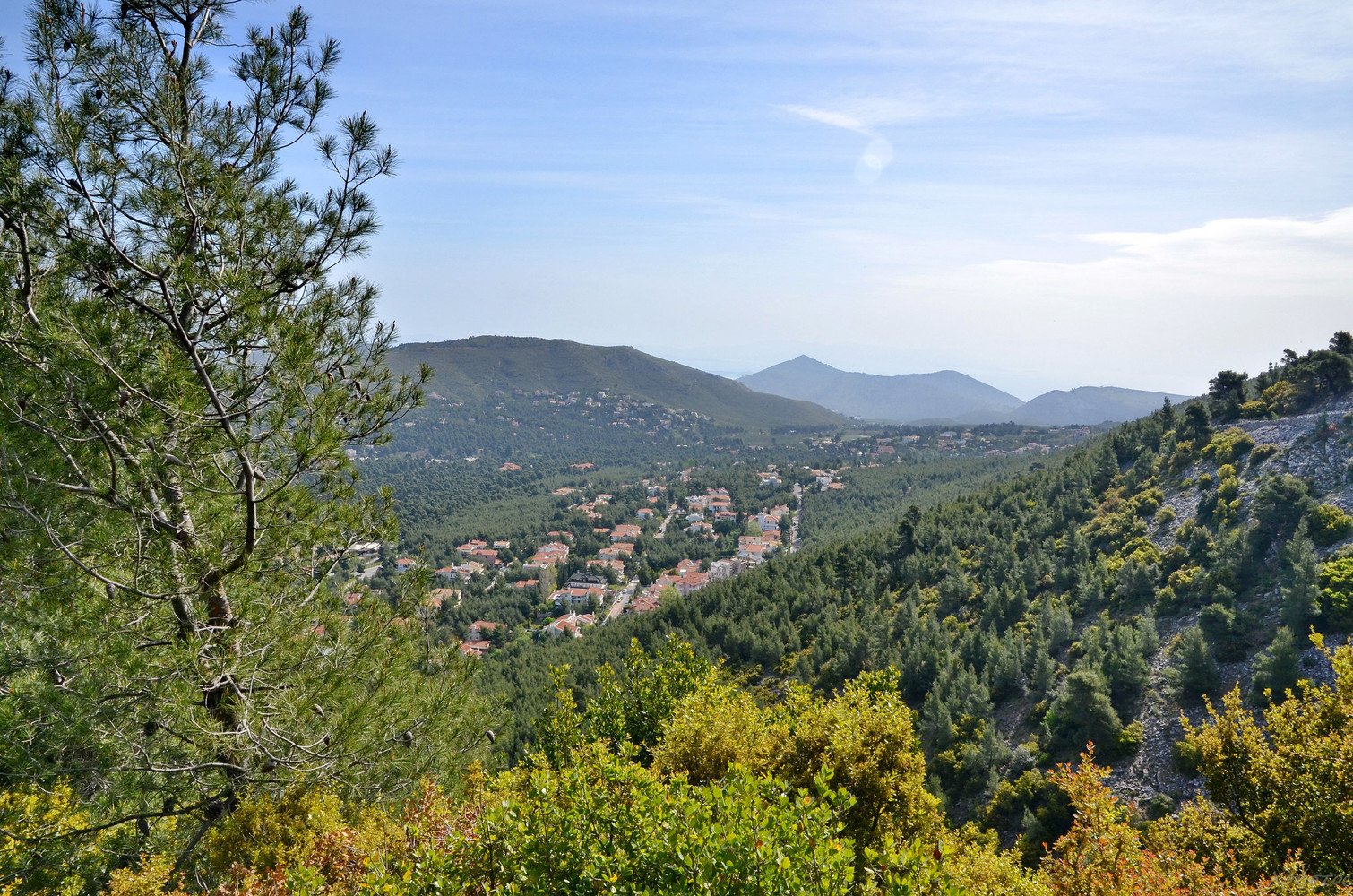 10. Penteli: 17 km from Athens
The nearest destination, which can give you some beautiful moments of relaxation, is Penteli. Going up Pentelis Avenue and slowly going up the mountain you feel that you are escaping from the bustle of the city. Arriving at the main square you can find tasty meat taverns and have coffee at the most famous café in the area called 'Paliatso'. You can also visit the National Observatory of Athens in Penteli, which is built at an altitude of 500 meters, and take part in the night tours that are offered. Finally, not many people know that Penteli also hides a waterfall, which you will find in the Drafi area!
11. Porto Rafti: 41 km from Athens
Porto Rafti is another destination that gets a lot of traffic during the summer months. It is located in a large bay, east of Attica, and is very beautiful. You will find cafes and restaurants for every taste while you enjoy your swim in Avlaki. However, for you to have a complete experience, you must visit the sandy small beach of Erotospilia, one kilometer next to Porto Rafti, where you can dip into the clear blue waters.
12. Rafina: 28 km from Athens
Known mainly for its port, Rafina is there and is waiting for you on days when you do not have to take the boat to go to an island. Around the main square, there are several cafes to enjoy your coffee and dessert, while along the port there are several taverns to taste nice and fresh fish. A stop for a chocolate and biscuit crepe will make your day better! Do not forget to visit the small church of Agios Nikolaos and enjoy the view of the port.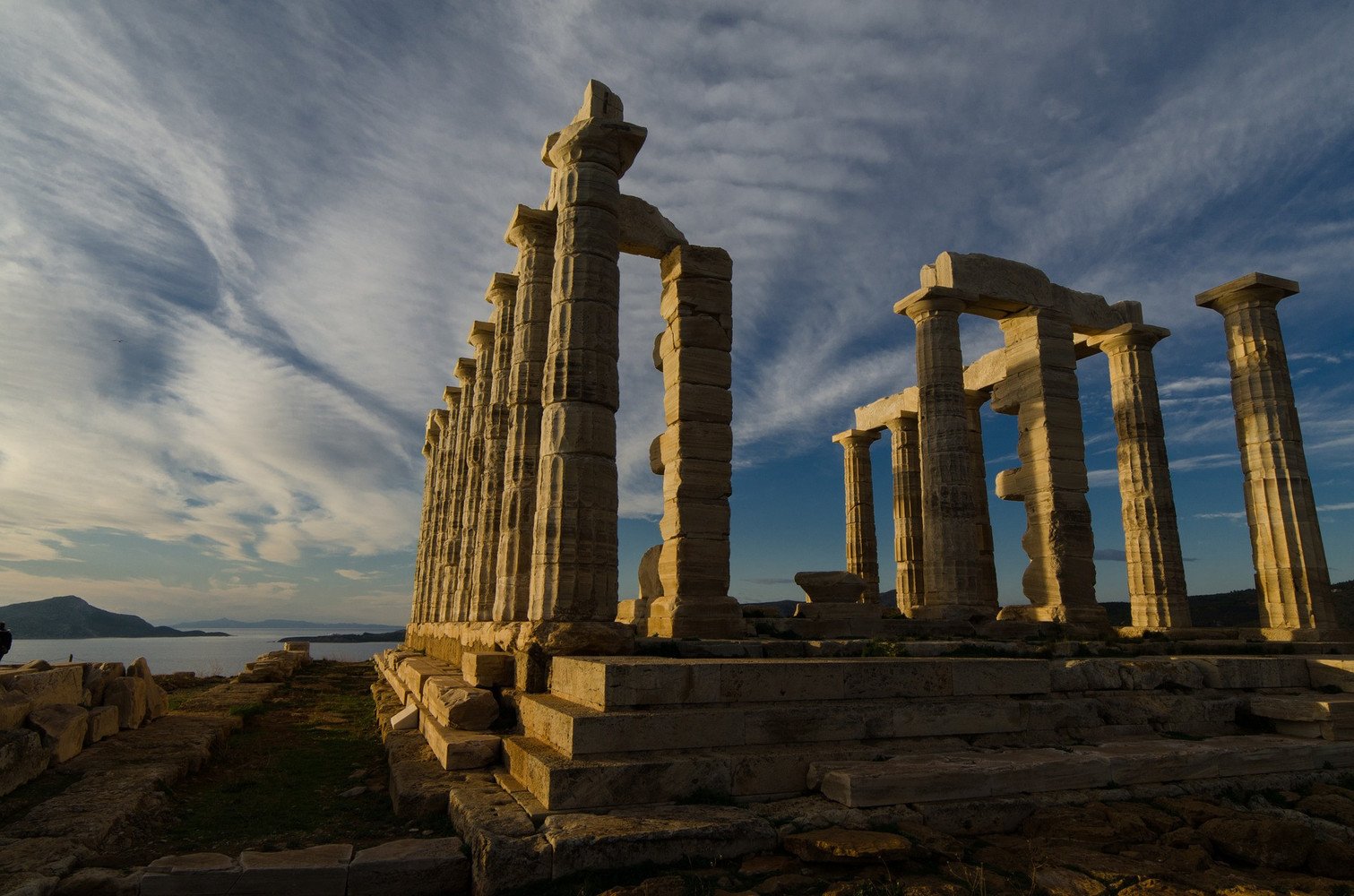 13. Salamis: 20 km from Athens
You reach Perama by car and from there by boat in 5 minutes you are on an island in Attica! Salamis is alive all year round and you can find everything you want from cafes and restaurants to shops. For coffee, you can go to the area of ​​Agios Nikolaos, while for good fish you can sit in the area of ​​Koulouri next to the fish market. However, on the coast of Karaiskaki, you can find the fish tavern "o Kakias" which will leave you completely satisfied. In summer visit the beaches of Kolones, Ajax club, Iliakti, and Perani and enjoy your swim. You can finally visit the residence of Greece's great poet Angelos Sikelianos.
14. Sounio: 72 km from Athens
The final destination of all is the temple of Poseidon, built in the 5th century BC. The walk inside this historical monument overlooking the Aegean is, really, unique. You can sit for coffee under the temple or go fishing in the surrounding area. Of course, in the summer you will add swimming to your to-do list at one of the stunning beaches of the area.