What does the magic flower wreath symbolize?
May Day is essentially considered the first day of spring. It conveys the message of victory and the supremacy of nature. It is also a day of victory of summer against winter.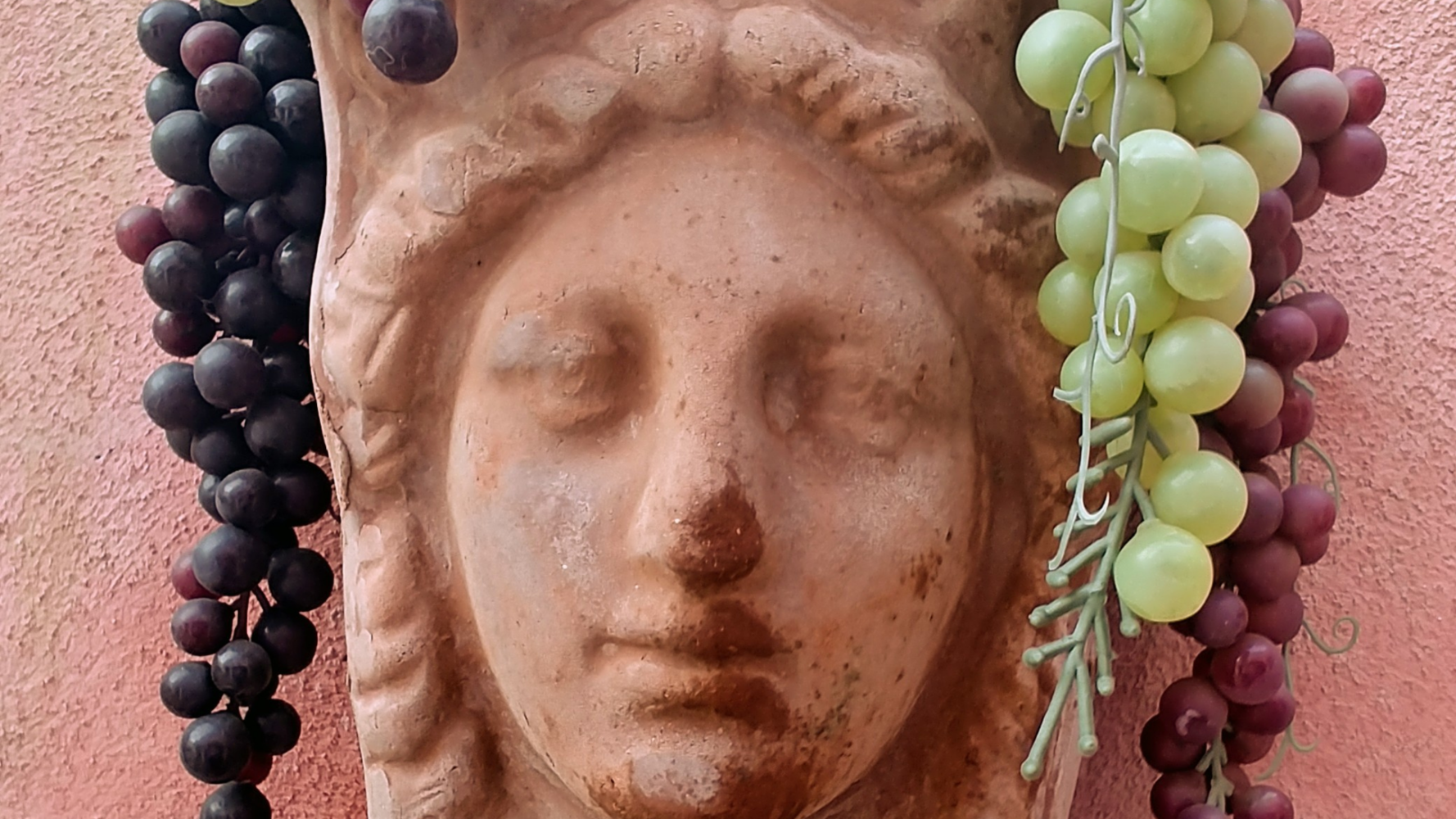 The Customs
The custom has its roots in ancient Greece. May is the fifth month of the year, which until the Byzantine era, was dedicated to the annual celebration of the goddess of fertility and agriculture, Demeter. Her daughter, Persephone, who comes from the Underworld this month, from her husband Hades, was the reason for the celebration of the Flower Festival, the great procession to the sanctuary to offer flowers.
The magic wreath, however, is probably also associated with the feast of Thargelia, a month of the ancients that roughly corresponds to May. Thargelia was a rural festival during which the faithful were invited to offer to the gods the first fruits of the new harvest and performed a worship procession, circling a green flowering branch of fruit trees, adorned with fruits.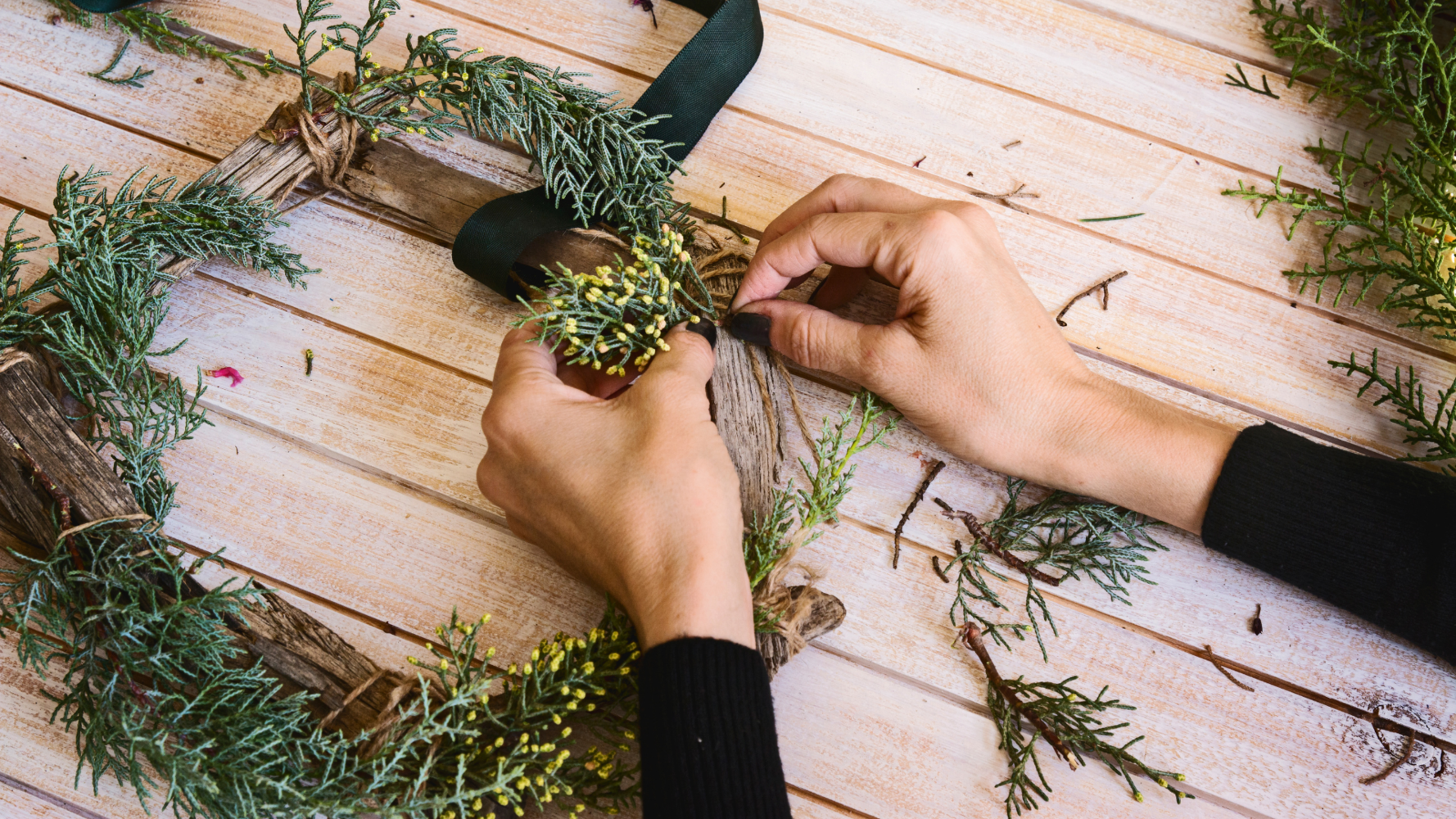 The Branch
The branch symbolized life and its renewal and its "promise" to the one who made it, was health, good luck, peace, and happiness. From this branch, it is considered that we passed to the magic wreath and its composition, which every year requires all our ingenuity, imagination, and a lot of taste. The May wreath is made in a circle, which is considered to protect against malicious forces and hangs on the door of the house, so only the good ones enter it.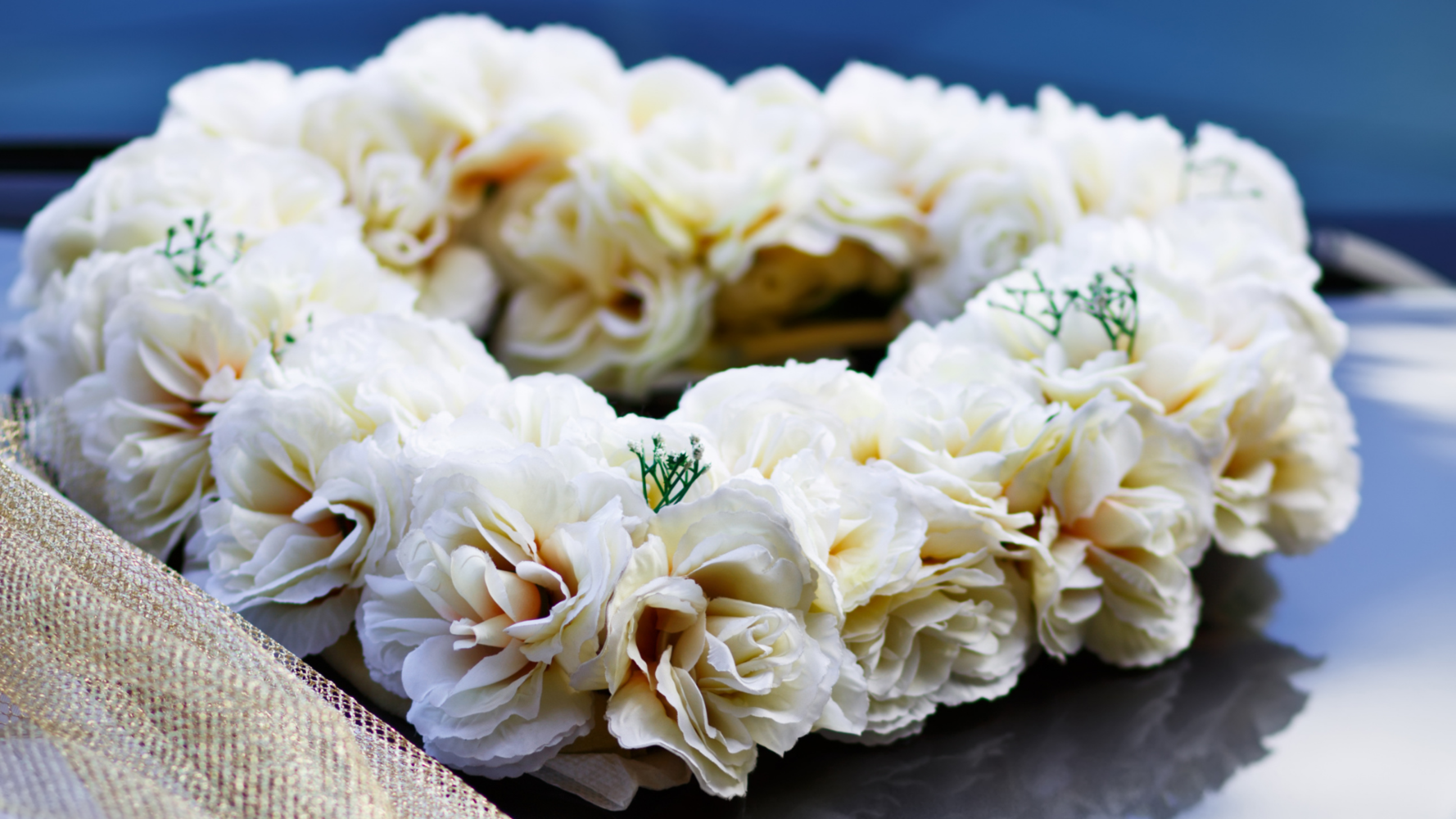 The Flowers
Roses, carnations, lilacs, and geraniums over time, symbolize the flower house so their choice, in theory, brings wealth and prosperity into the house that hosts the wreath. The sheaves and flowers of the plain, such as daisies and poppies, have long been chosen for greater fruitfulness, and perhaps their choice is related to fertility.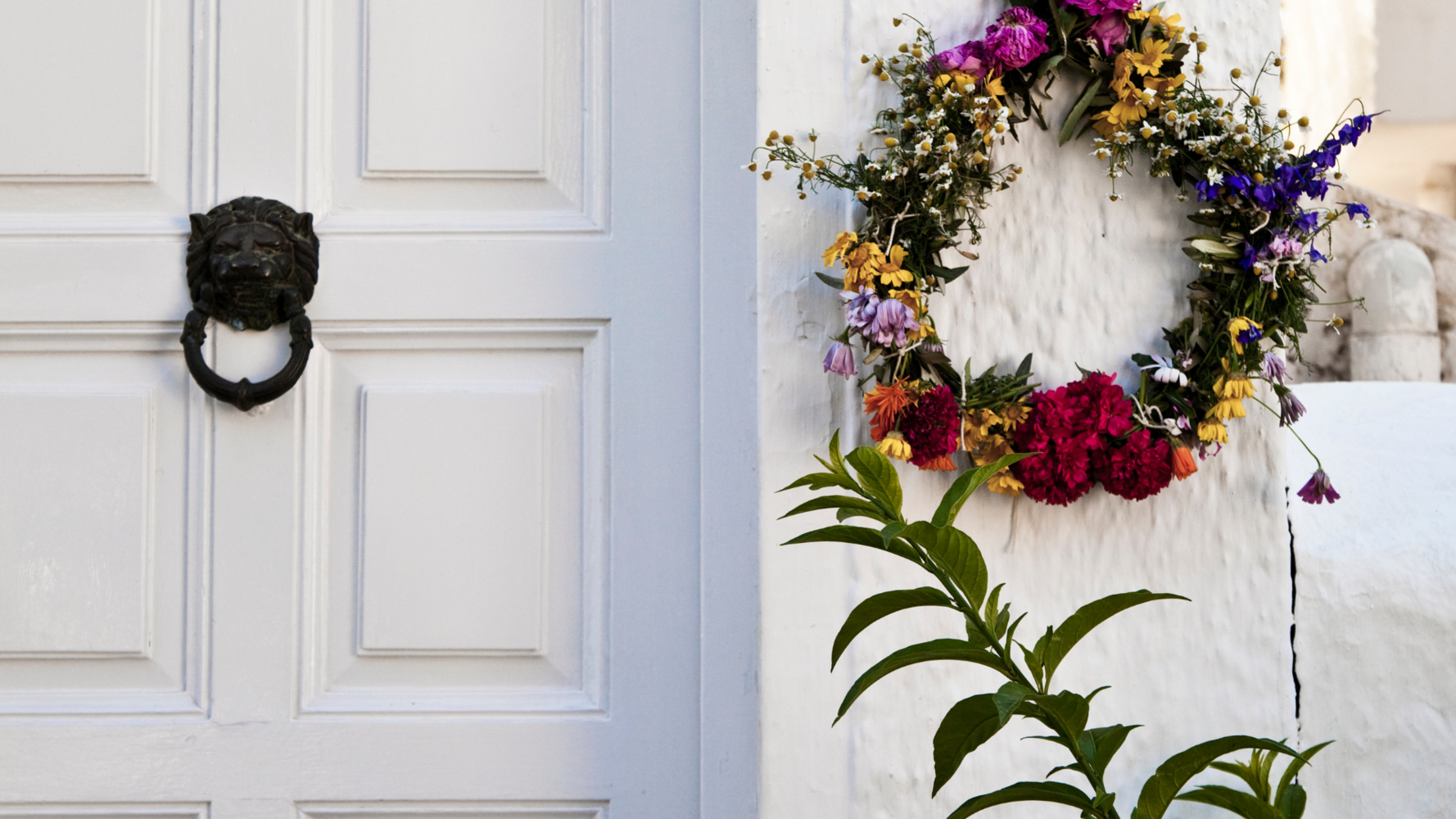 The Tradition
According to tradition, the magic wreath is hung outside the door of the house. All the houses make a wreath, except those that have mourning, while it remains there until the feast of Ai Giannis of Klidonas, on the 24th of June. There, in the fires that light in the streets and squares, the wreaths of May Day are thrown inside.