In other words, our title with the 8 places near Athens for autumn day trips could easily have been 15 places! Destinations that are bathed by the sea or tucked in green mountains or picturesque villages. Greece has everything a travel itinerary needs and if you like excursions save this article because it will be an inspiration.
Take your cameras and power banks with you, your picnic basket (why not), and explore these wonderful places! Find our 8 places near Athens for autumn day trips and plan your weekend!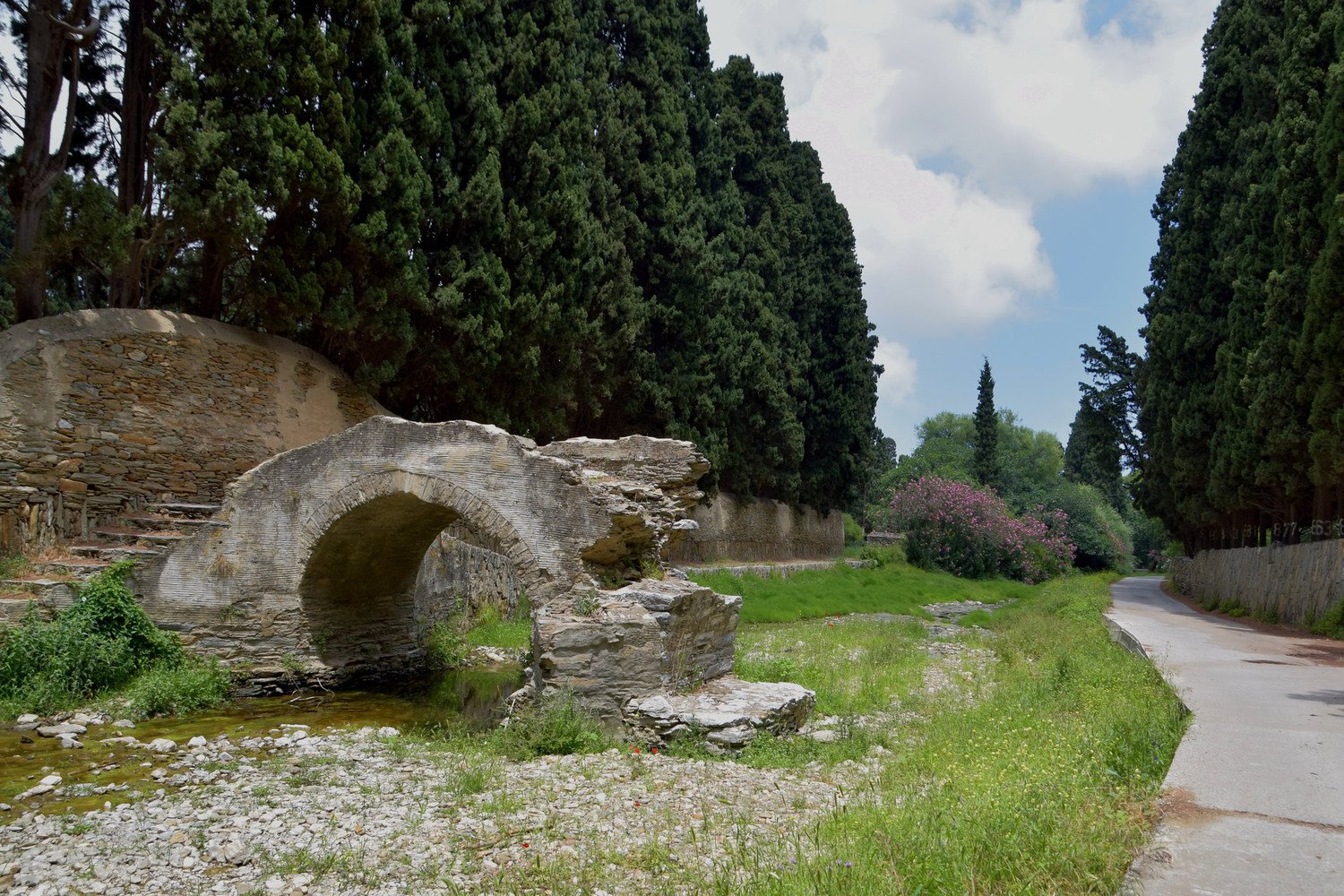 Livadia
You may have in mind Livadia for its famous Easter and its first quality skewers, but it is much more. Hidden between Parnassos and Elikonas, this beautiful city has many points of interest and is about an hour from Athens. Park your car at the entrance of the city and head to the waterfalls.
Drink your coffee and enjoy the amazing nature. Take a walk at the Stone Theater of Kryas, and visit the Clock Tower. Follow the smells and sit in one of the traditional taverns that slowly cook local meats and bake excellent skewers!
Pavliani of Fthiotida
One of the most beautiful villages in Greece for sure. You might have seen pictures of Pavliani online as it's famous for its homonymous park. Now, it is time to put it in your program.
The journey is about two and a half hours, and it's best if you start in the morning to avoid a lot of traffic. Definitely worth coming here for one day. The peaceful village will compensate you for the few extra hours of driving. Of course, here you will also find taverns (look for the Tavern Litsa) and coffee with beautiful homemade sweets! A perfect coffee place is Casa De Papel which does not look like the others you have found!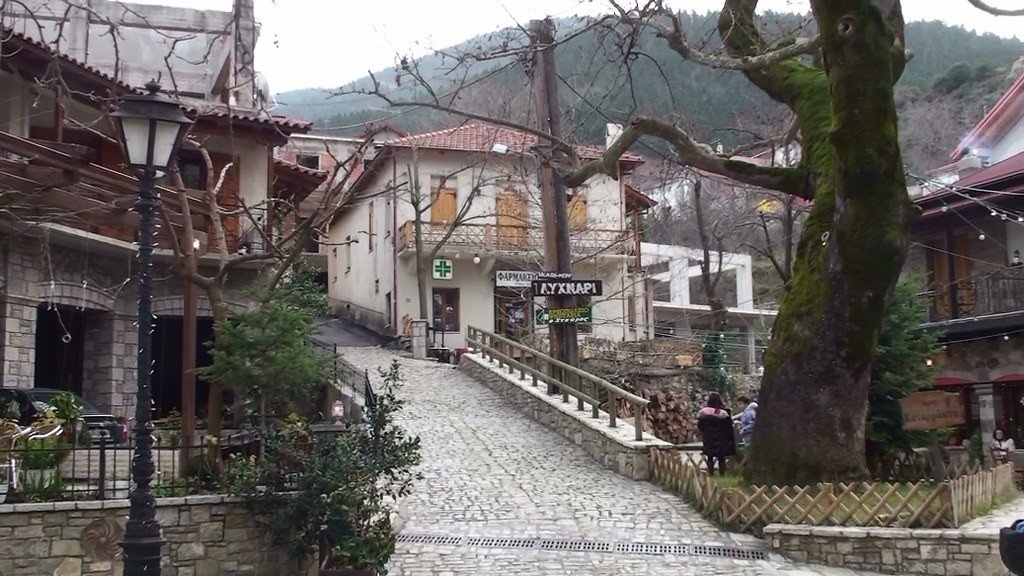 Agoriani
If Arachova is Mykonos in winter, then Agoriani is Santorini in winter. A stone's throw from Arachova, this village is unique! The wooden bridge that leads to a waterfall will definitely impress you and the many shops that offer food, coffee, and homemade sweets will take care of you with even more! Do not forget to go for dessert, jam, or buy ceramics with handmade designs. You will find them all there!
Vouliagmeni Lake, Loutraki
You might have been to Vouliagmeni Lake in the summer for a dip and so you probably already know how unique the natural landscape is. Well, this season it is even more beautiful! Nature has taken the lead and it seems like a painting. The lake (which is a lagoon, as it communicates with the waters of the Gulf of Corinth) is calm and without many people, ideal for a calm getaway.
Also, at a very close distance, and if you are in the mood for exploration, you can go to Heraion at Perachora, which is an excellent archeological site, and the lighthouse Melagavi, which stands just above it. Of course, you will pass Loutraki and take a walk on the waterfront there!
To reach this wonderful destination you will need a car and in just 45 minutes you will arrive! A very neat picnic area will welcome you. The fresh air, the autumn colors, and a small church that you will find there will calm you down! Here, you will not find anything to buy in food or drink, so come well organized and spend one of your most beautiful Sundays with your loved ones.
Amarynthos, Euboea
To get to Amarynthos, you only need one hour and thirty minutes. Pass by Chalkida, head toward Eretria and a little further is Amarynthos village. A beautiful picturesque and seaside village that at this time is very scenic and peaceful. Take a walk in the alleys of the village that have their beauty and walk until you see a beautiful Byzantine church, the Transfiguration of the Savior. You will have lived a wonderful and complete day and you will have gone to another island, for this year!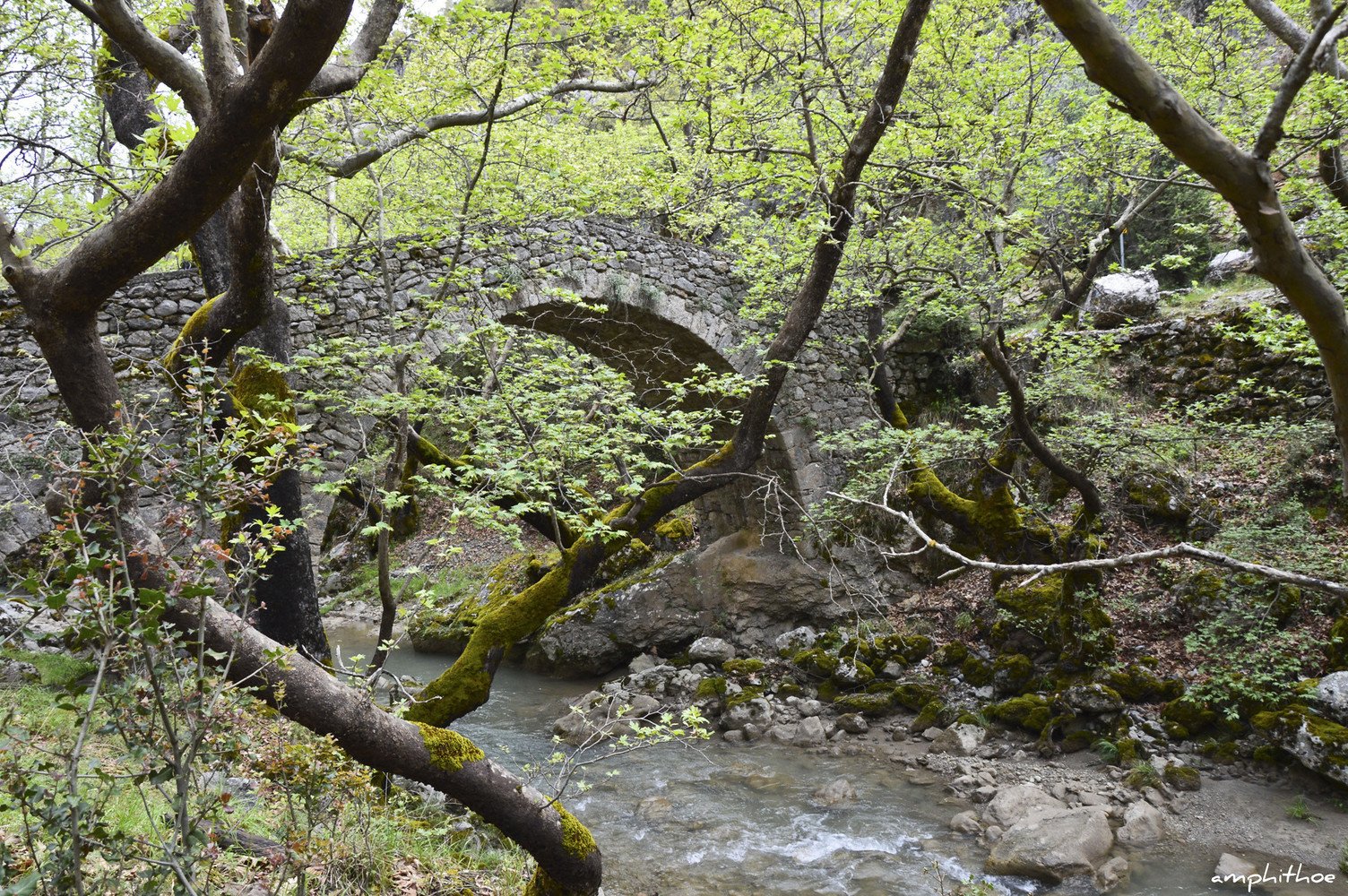 Vytina
It is always a nice time to go to Vytina! Summer for coolness, Spring and Autumn for colors, and Winter for the landscape with fog, which is just like a fairytale. You will need to drive for two hours but you will pass through very beautiful villages such as Levidi, Vlacherna, and Kamenitsa!
In Vytina you will walk in the cobbled alleys, you will eat mouthwatering local dishes, you will be satisfied with a wonderful natural landscape and you will take back handmade cheese or noodles when you leave!
Mountainous Corinth
Although you should take into consideration the winding roads, we guarantee that you will have an amazing time here and nature will compensate for any difficulties. The natural landscape is at its best this season! Ideal temperatures to explore forests and small traditional villages. You will reach Xylokastro very easily and from there you will start to ascend to Trikala, Corinthia. The route and all this scenery that you will meet there will reward you! Try to cross the amazing Lake Doxa! And because you will be hungry until you arrive, find the store "To Hani tou Chania" that can satisfy you in the best way!