On this occasion, we have found beautiful destinations and locations near Athens for you to get inspired!
So, take a look at these destinations close to Athens that you can reach easily and choose the one that suits you best! All you need is a good company to visit these 6 wonderful destinations, a breath away from Athens!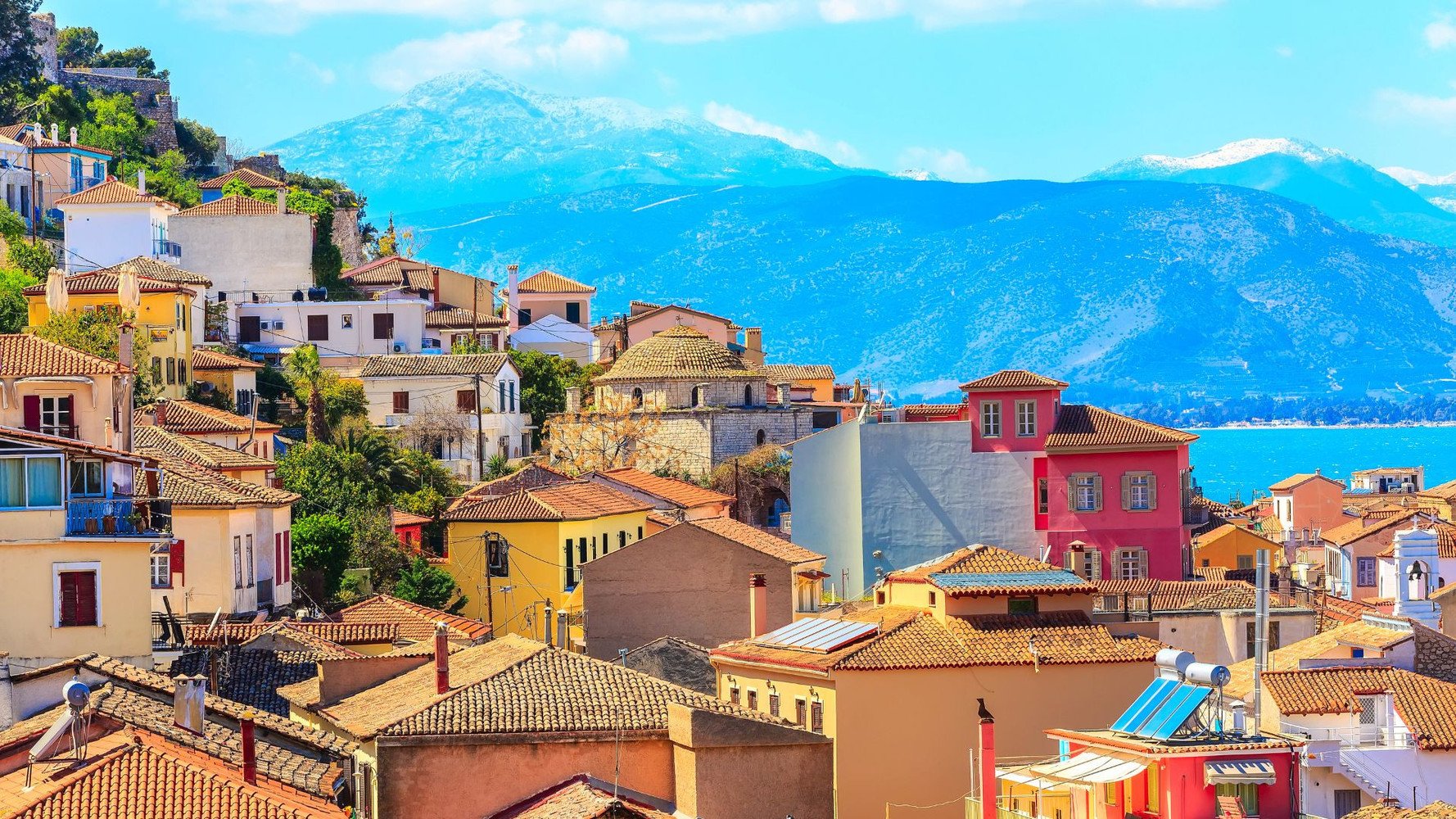 Nafplio Town
In 1 hour and 40, you can be in Nafplio. Recommendations for Nafplio are not necessary, as it is an all-time classic destination for couples, families, and groups of friends. From the picturesque alleys and Venetian houses to Palamidi and the port, and even the beautiful beaches, Nafplio might tempt you to extend your stay. Enjoy your coffee in Syntagma Square or a cafe with an amazing view towards Bourtzi, stroll along the beach and the picturesque alleys, and enjoy great food.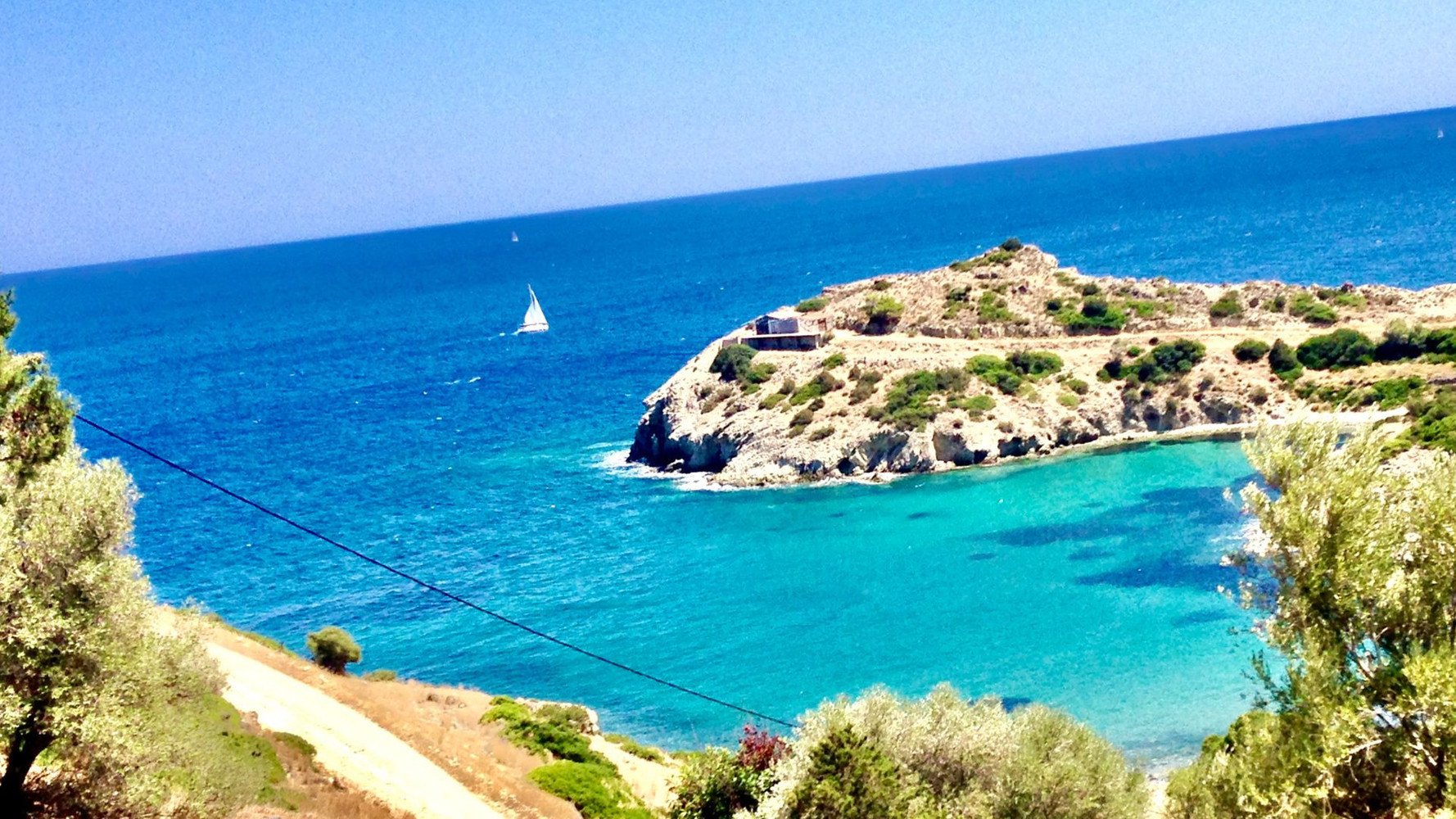 Aegina Island
Located just 40 minutes away from Piraeus, Aegina is equally delightful in winter and summer. Do not miss trying the famous pistachios of Aegina, not only in their traditional version but also in more special combinations, such as pistachio paste, and honey with pistachio. In the dozens of taverns that operate all year round, you can enjoy fish that literally smells of the sea! After your meal, tour the island's attractions, such as the Temple of Aphaia, Paleochora, and the imposing Monastery of Agios Nektarios.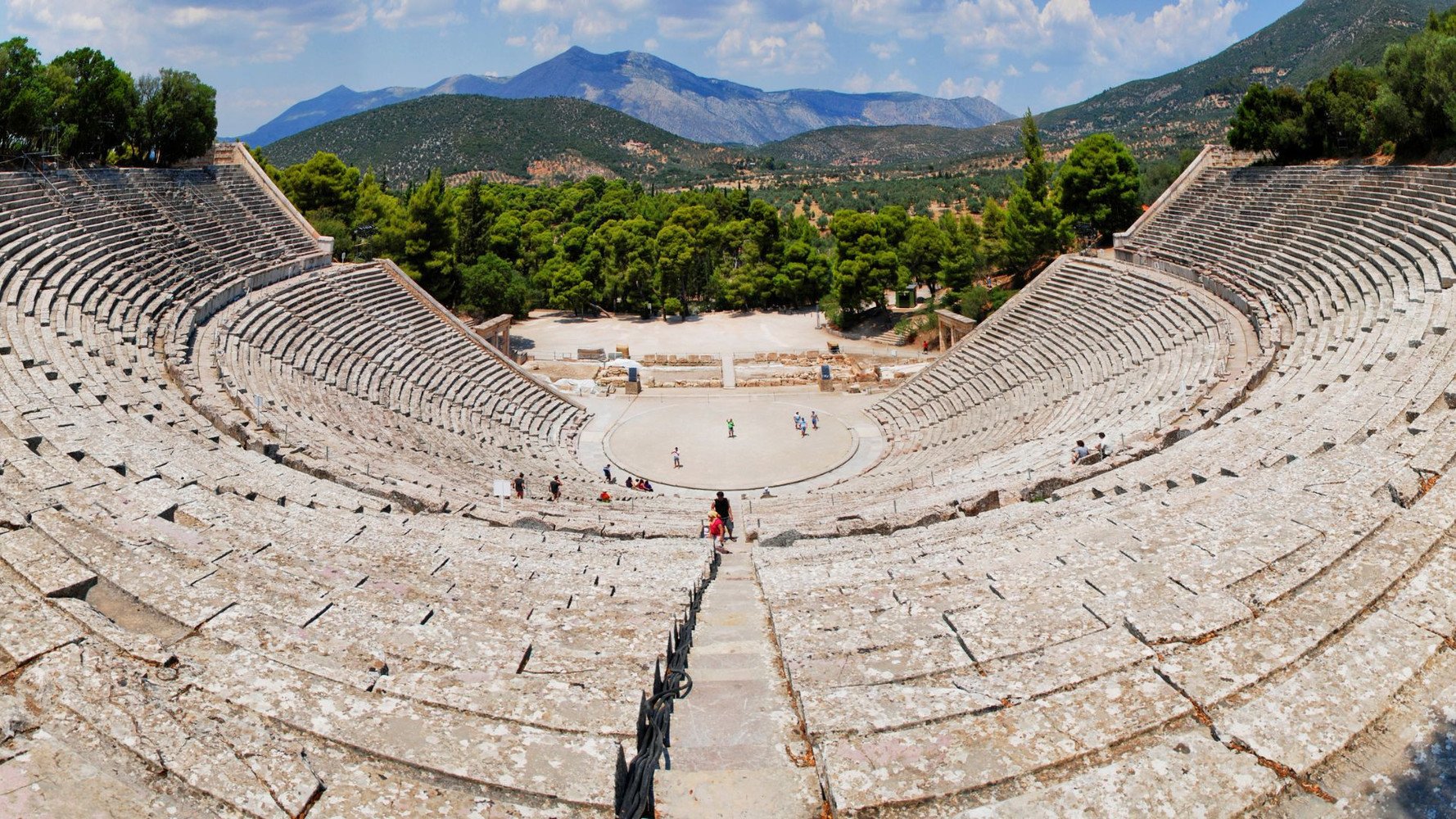 A city of historical importance just two hours from the capital may well be the most suitable destination for a lightning trip. The ancient theater, which in the summer is filled with performances and people, you can visit and enjoy it in peace. Moving away from Old Epidaurus, after about 10 km you will come across Trachia, famous for its cheese factories and cheese products.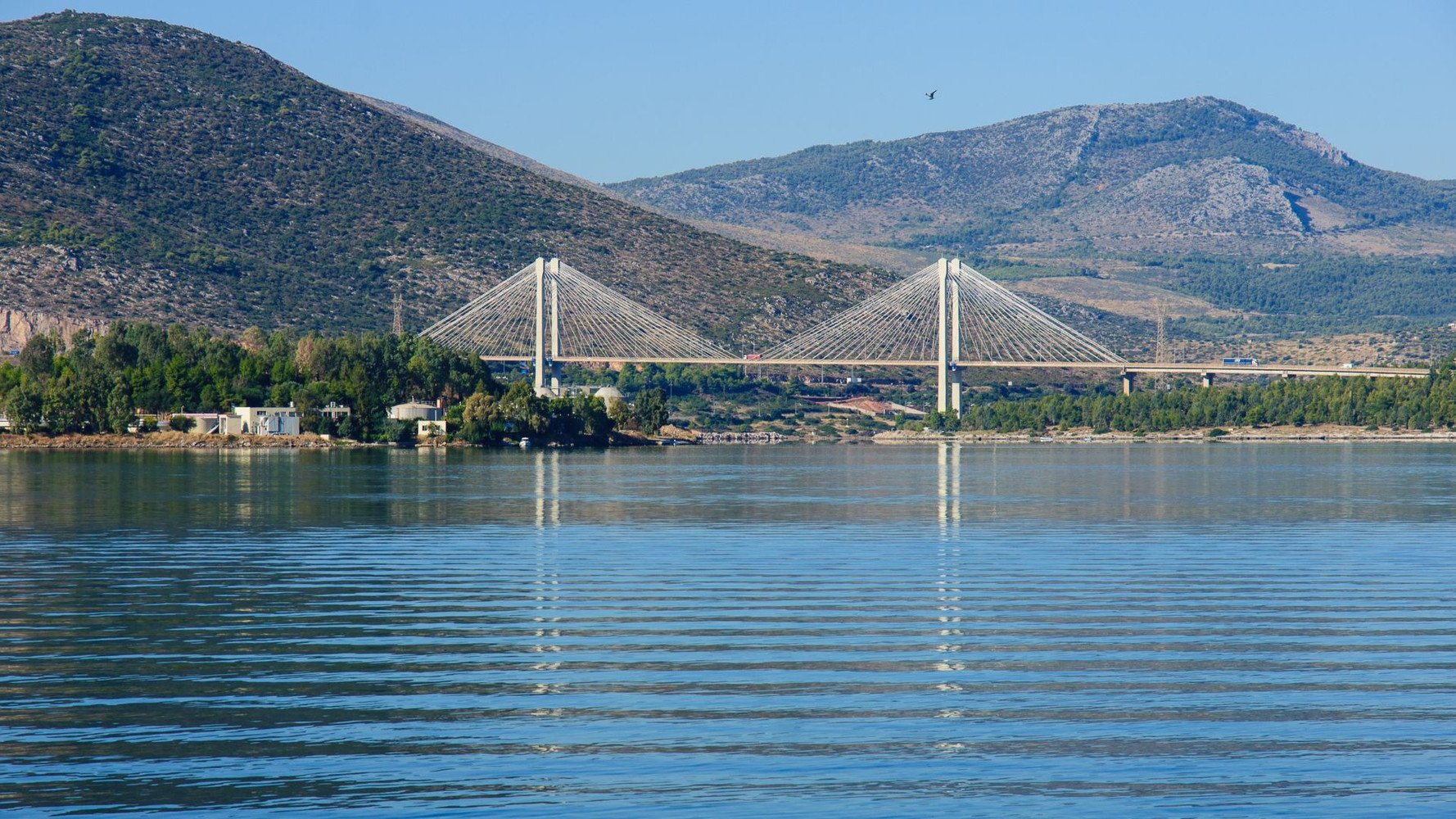 Chalkida Town
The closest destination is just 50 minutes away from Athens. Your walk at Chalkida definitely means rest, walking, good food (i.e. fish and seafood), and a delicious coffee with a view of the sea. If you have the time and inclination to drive a little more, South, as well as North Evia, hide many surprises more or less close to Chalkida.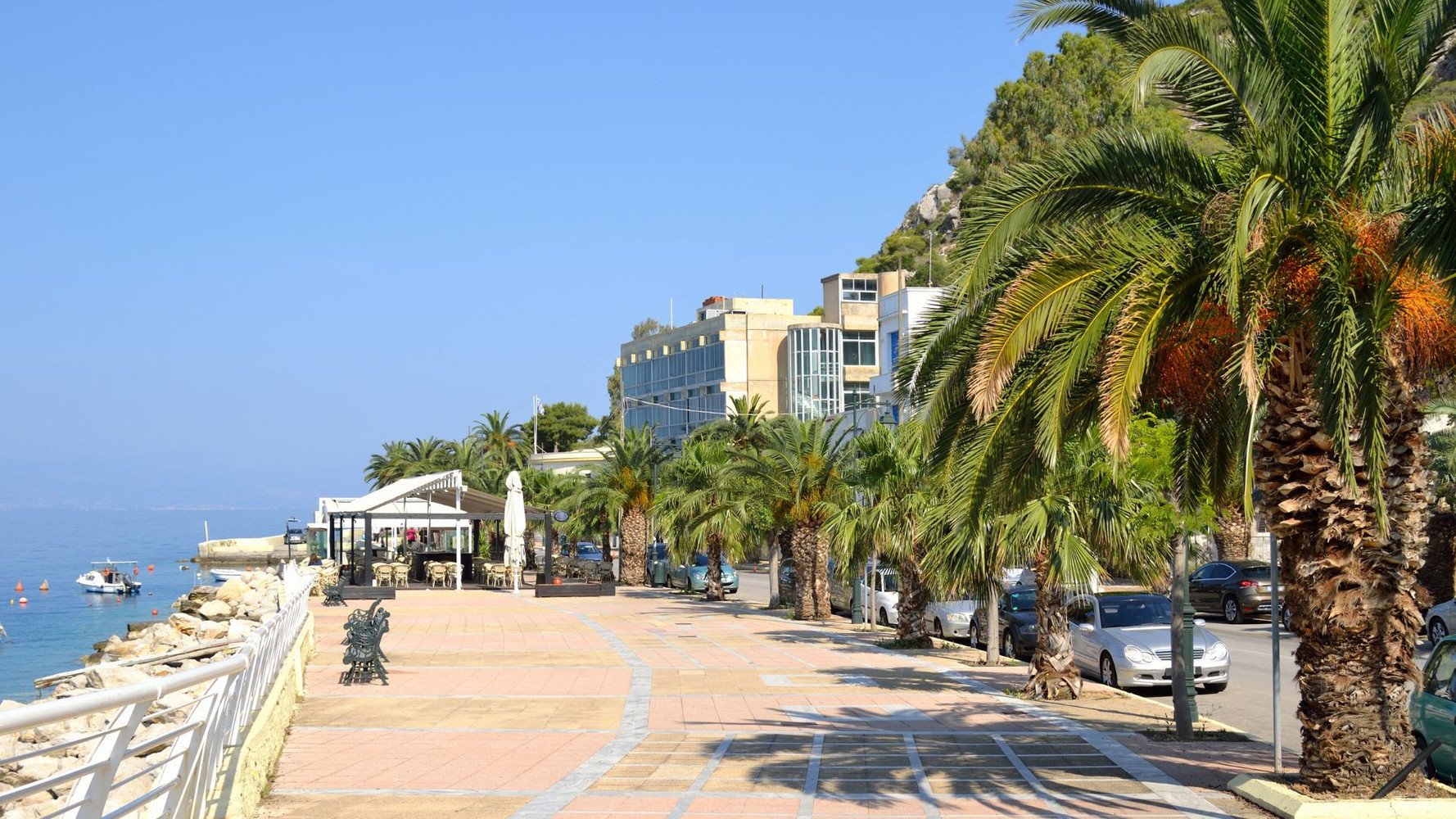 Loutraki Town
Find yourself again in the Peloponnese, but this time in Loutraki. Only an hour from the capital, it is also an ideal destination for a day trip. As you will not spend much time on the trip, you will have the whole day ahead of you to enjoy coffee, food, and a walk around the city. But don't just stop at the nice food and walks along the beach, make sure to spend some time visiting Lake Vouliagmenis, which has a special natural beauty, or if you feel like going for a swim!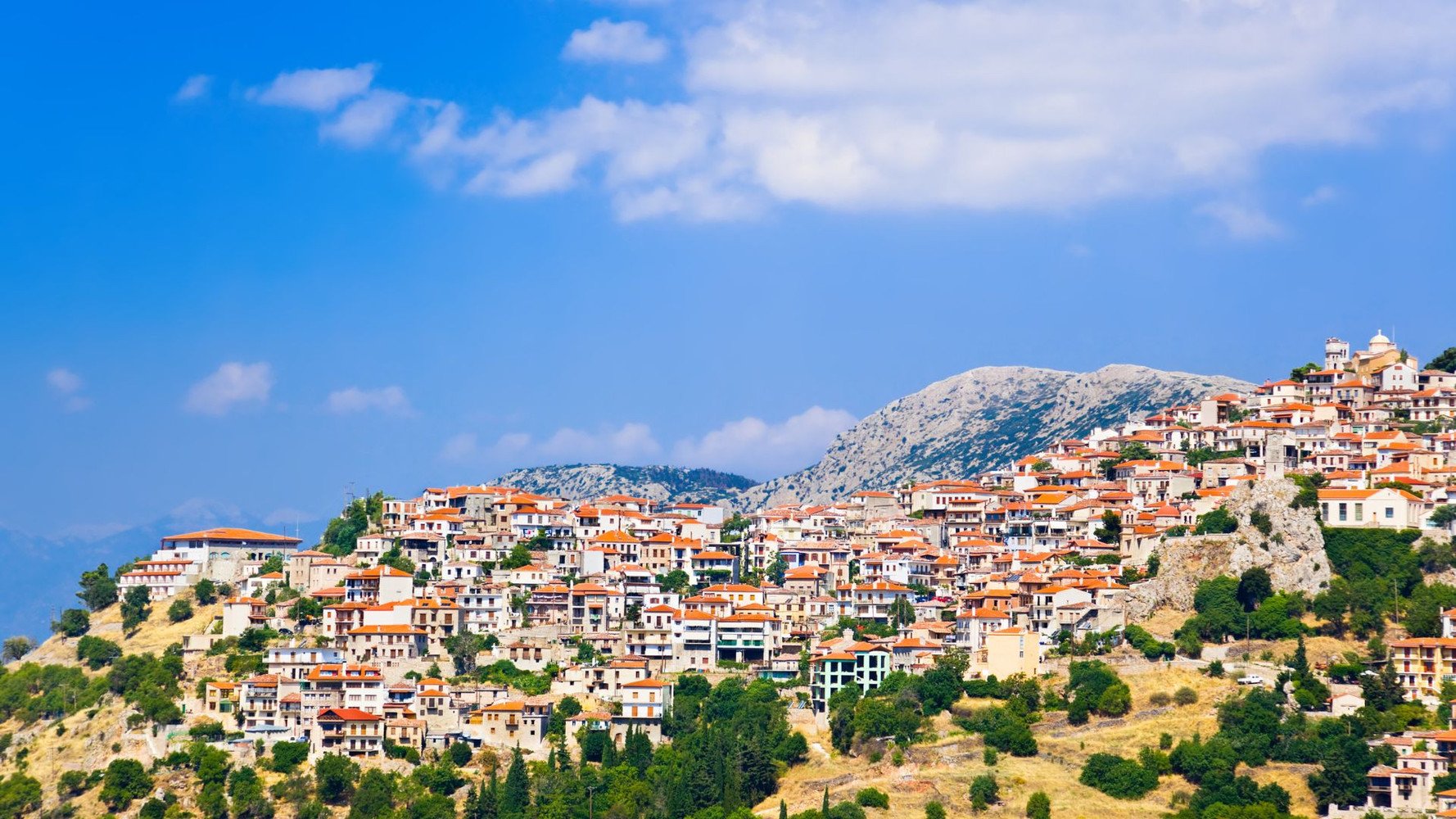 Chora Parnassou
Parnassos isn't just mean snow and skiing. In just 2 hours from Athens, you can walk around Arachova, which really is a dream at this time and not "flooded" by people. If you also want to escape the ordinary, head to beautiful Agoriani to drink Greek coffee surrounded by plane trees, fir trees, and picturesque alleys. Both in Agoriani and all the villages of Parnassos you will find traditional food and the opportunity for scenic walks in atmospheric landscapes!